Closing out a season of magical offerings, Cosmic Pineapple is holding a retreat in Ibiza – from November 4 – 8 to the full moon eclipse  – alchemising dark to light, diving deep inside to peel away the hidden layers and shine bright. This will be our only retreat this year and will be a very special experience!
As we enter the energy of the November full moon (also an eclipse – powerful endings and beginnings) you are invited to enter the magic within. Over four nights we immerse in a retreat in a beautiful space in the north of Ibiza. 
 The retreat will be led by Cosmic Pineapple curator Kim Booth, alongside some magical Ibiza based space holders and creatives, working with the intention to LET GO of the stories and layers of all that does not serve, and reach closer to your truth and light inside.
With Kim's 'Cosmic Flow' yoga as our daily guide, the retreat will focus on the elements, working especially with the energy of fire and spirit, as we delve into a time of the year when the veils between worlds are thinner and we purify what needs to go in order for the new to birth. 
The retreat will work deep inside, including a purification temezcal (sweat lodge) with a powerful Ibiza based medicine woman, crystal sound healing meditations, creative exploration, nature cave connection and the final night will be the spirit of full moon transformation –  an emerging energy with a heart magic cacao ceremony and light painting where you inner light will be captured in a photo.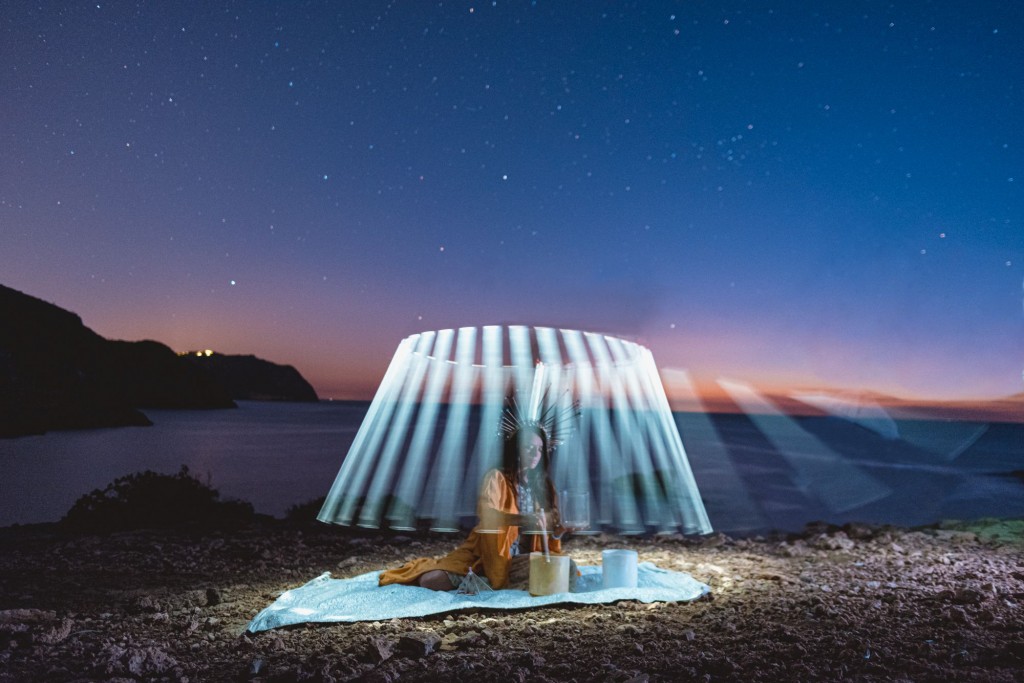 Kim is a weaver and connector of energies, working creatively with different methods and traditions in the spirit of alchemy. At this transitional turning point on earth, Kim's medicine is enabling you to see and know your true power – your light – and what shadows you need to work though to access it.
Retreats are a beautiful space for sacred moments for and with yourself  – stillness and self care, inner enquiries and the courage to look within – Who am I? What do I want? What makes me happy? What is my purpose? What do I feel grateful for? In these moments we clear space to plant new seeds and new intentions. 
Ibiza is the magical island of transformation and the perfect home for this retreat. The retreat space is a beautiful, secluded villa in the very north of the island, surrounded by trees and the silence and beauty of the sky. Each room is dedicated to the energy of a divine goddess, which the archetype will also be your guide throughout the retreat.  
You Are Welcome!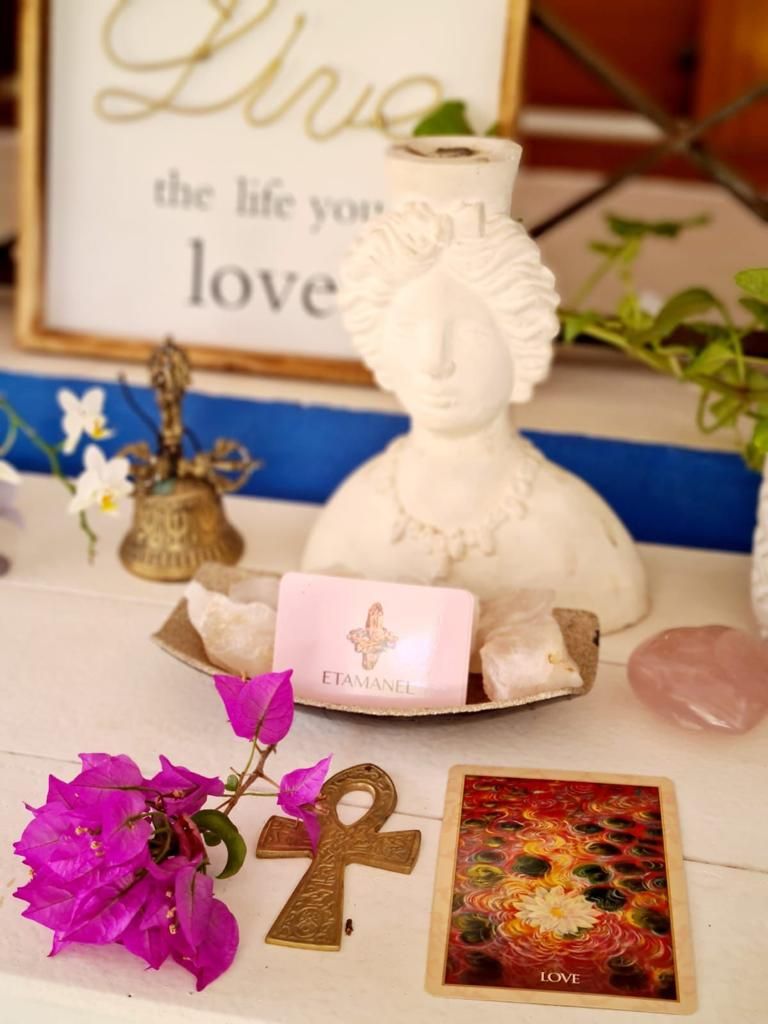 The Retreat Includes: 
A beautiful stay in a house in the north of the island with indoor and outdoor yoga and ceremony space
Daily yoga and meditation
Purification Sweat lodge
Nature exploration
Sound healing
Cacao ceremony
Creative workshop 
Light Painting – inner light
Vegetarian food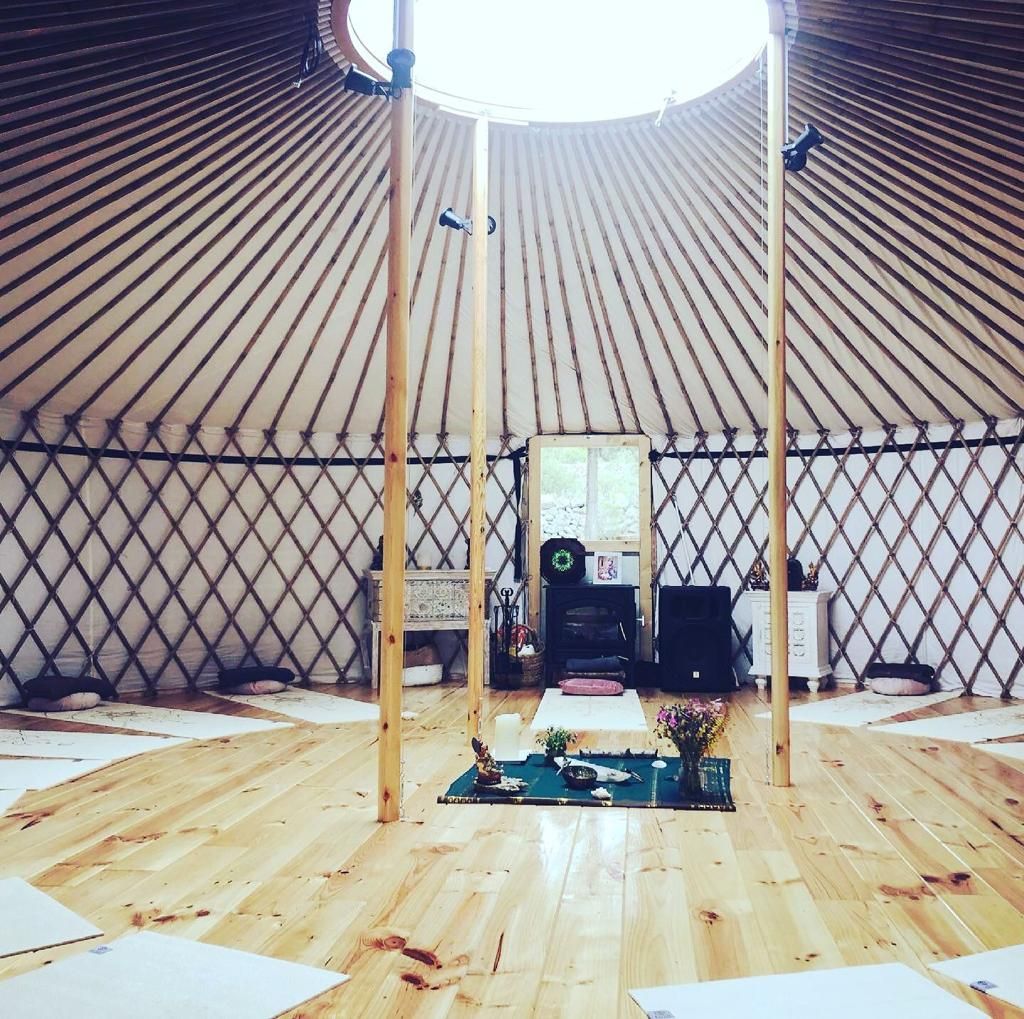 Schedule:
- November 4
Afternoon arrival / / 5pm opening ceremony // evening yoga class // welcome dinner
November 5
Morning yoga //  creative workshop // sweat lodge: Experience a powerful shamanic sweat lodge with Ibiza based medicine woman. Enter the womb of Mother Earth and release what no longer serves into the darkness and into the stones.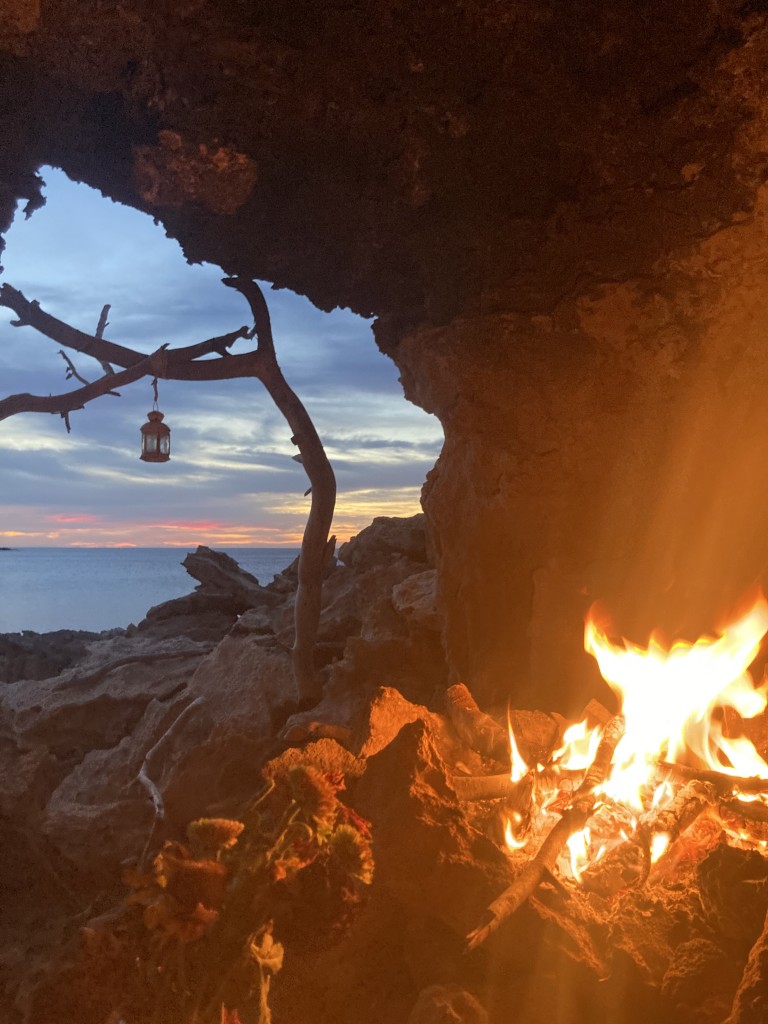 November 6
Morning Yoga //  nature exploration // evening crystal sound bath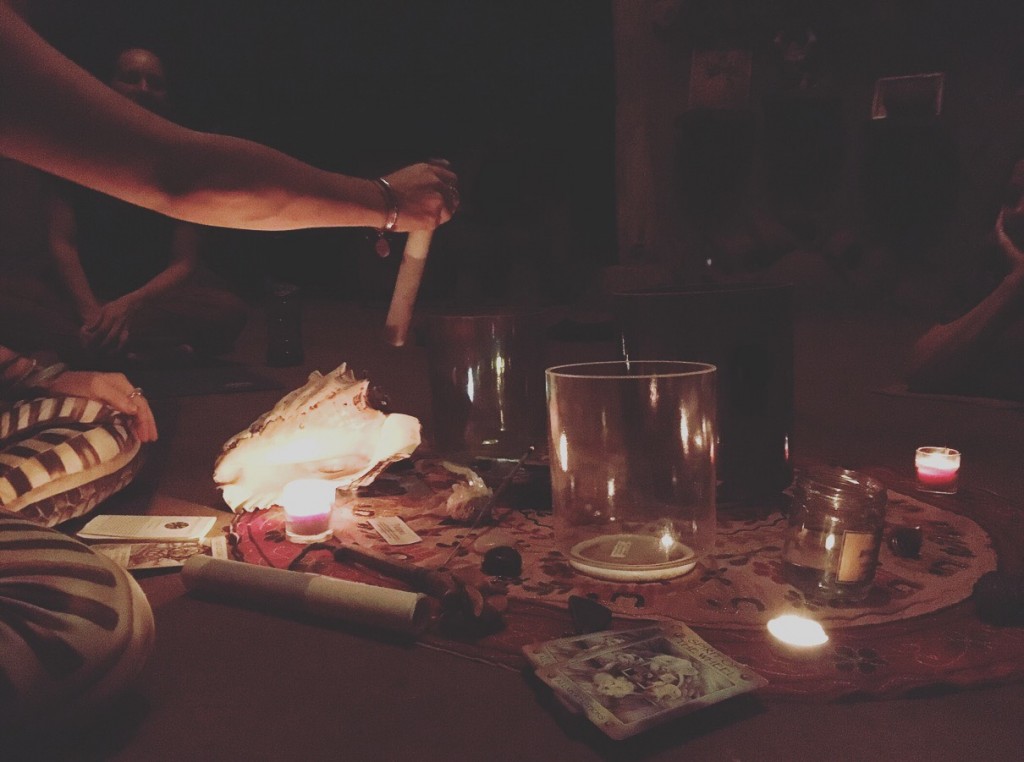 November 7
Morning Yoga // nature trip // full moon cacao and light painting celebration! Here we emerge and celebrate with the heart medicine of cacao and our most magical inner lights shining bright. 
November 8
Morning yoga, breakfast and integration. Check out @ midday – Full Moon
Room Rates: 
Lemanja Suite – 
Four people sharing: 3,200 euros  // Three people sharing: 3,000 euros  // Two people sharing: 2,400 euros // Single occupancy: 1,700 euros - - BOOKED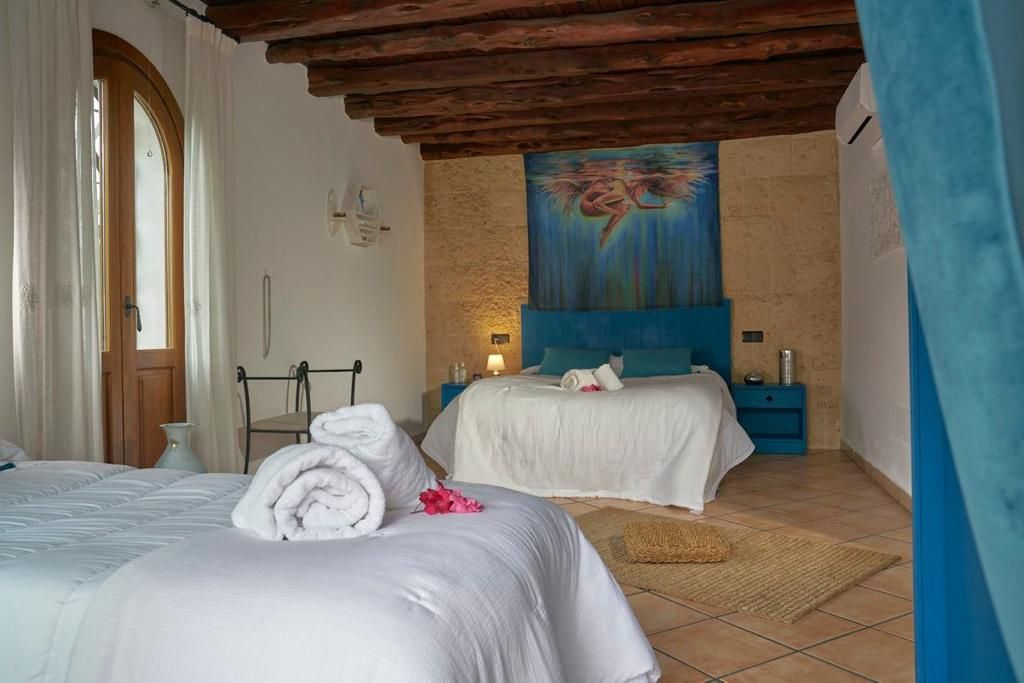 White Tara – 
Two people: 1500 euros  // Single occupancy: 1200 euros (shared bathroom) – BOOKED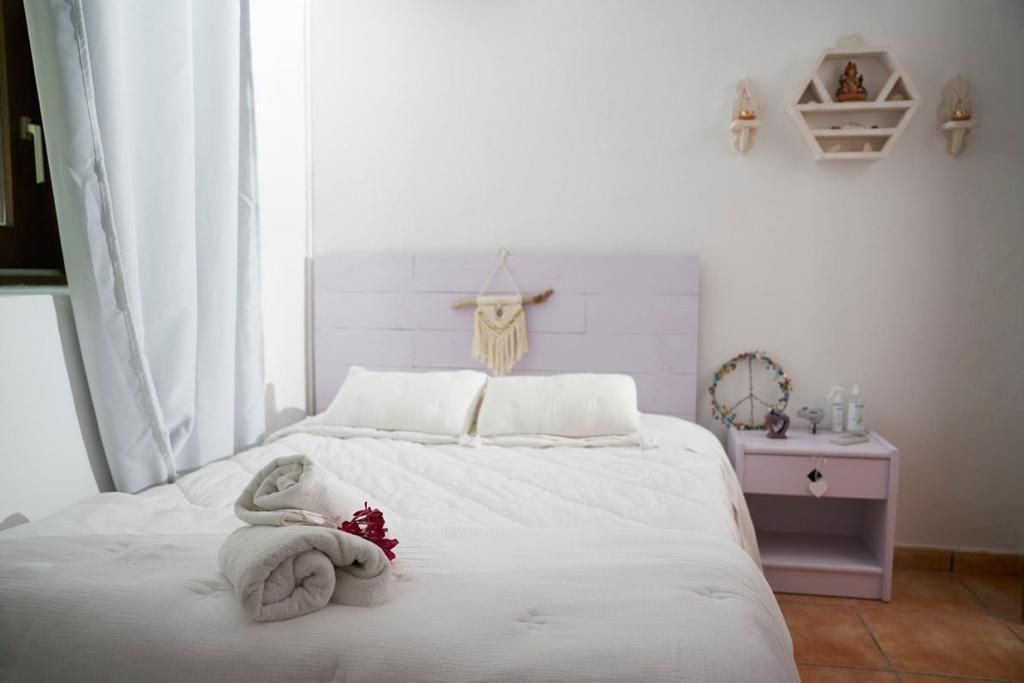 Green Tara – 
Two people: 1500 euros // Single occupancy: 1200 euros (shared bathroom) – BOOKED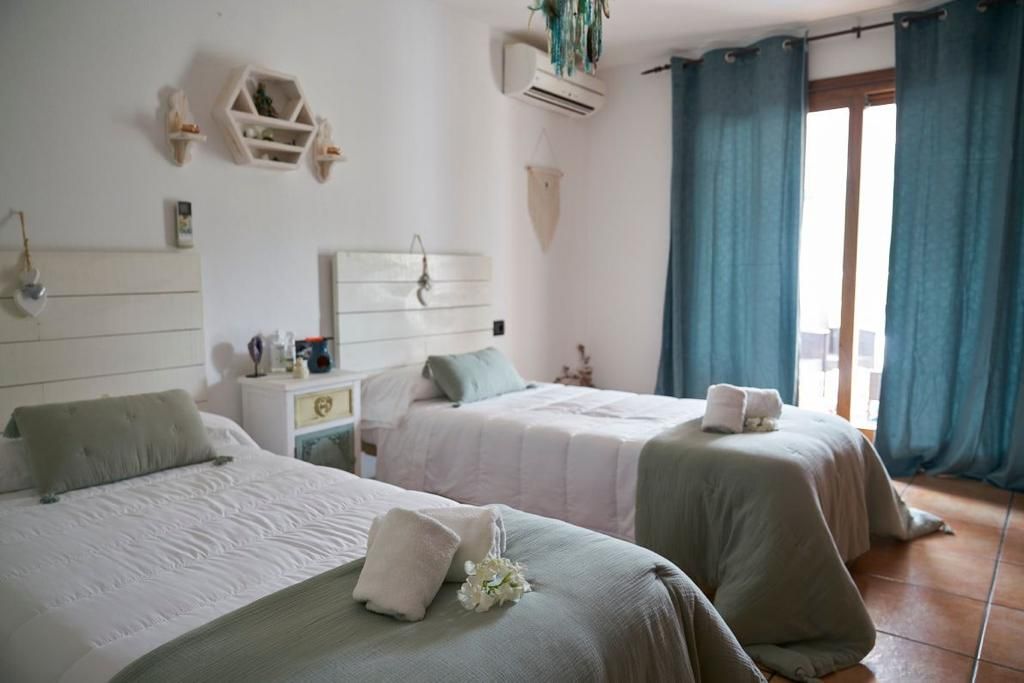 Kuan Yin -
Two people: 1500 euros // Single occupancy: 1200 euros (shared bathroom) –  BOOKED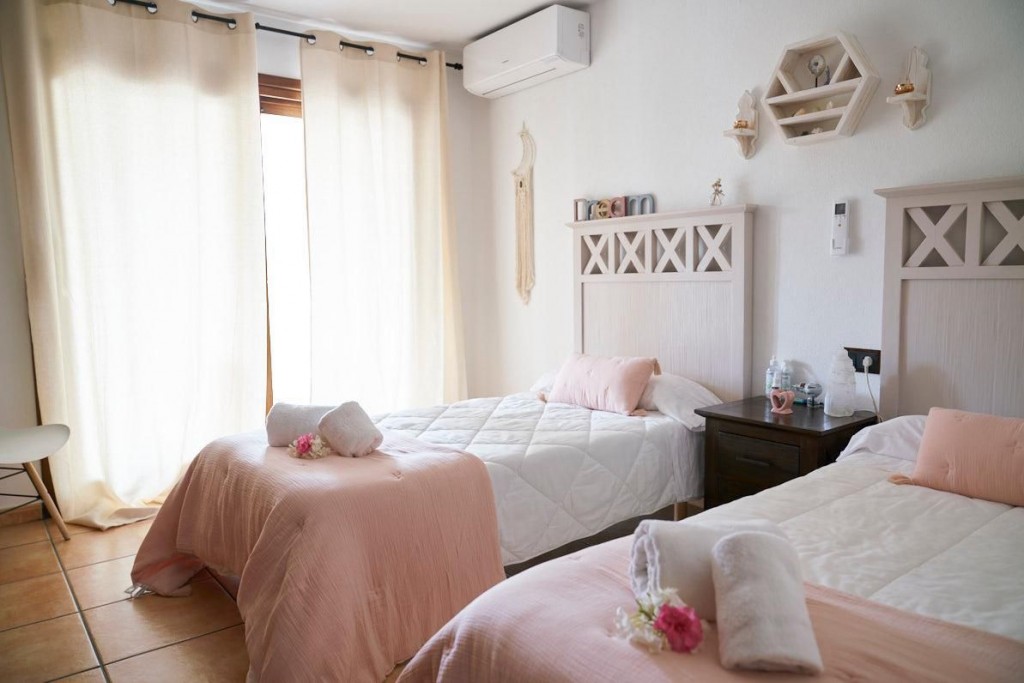 Mary Magdalene – 
Two people: 1900 euros  // Single occupancy: 1500 euros – BOOKED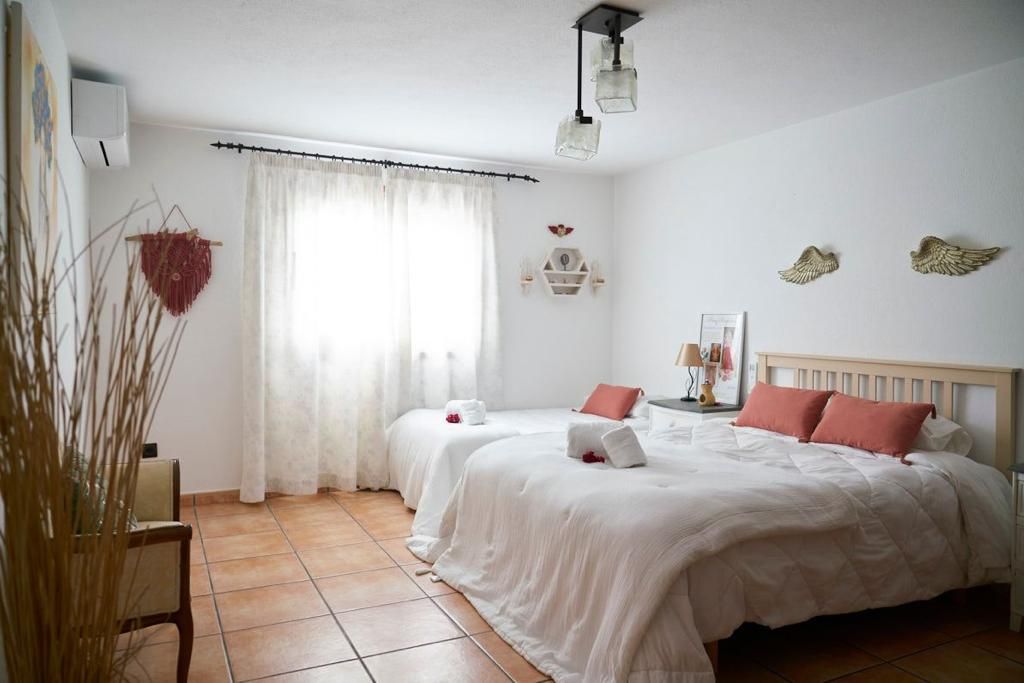 *Inclusive of all teachings and vegetarian meals.
** Transfers can be arranged on request.
*** Flights not included.
50% deposit required to confirm place 
Ibiza islander prices:
There are also options for people living on the island to join.  Food and teaching included. Spaces are limited!
€444 for full three days, plus complimentary first evening introduction and final morning yoga and breakfast. 
 Please email cosmic@cosmicpineapple.co.uk for all enquiries