"Glitter is like love, the more you spread it the more it shines." – Susu Mama 

Oh how we love to sparkle and glitter!
However, most glitter is PET based, meaning it is plastic and very damaging to our environment, particularly as it enters the marine eco-system after it is washed off and flows down the plug hole. SUSU'S ECO GLITTER is made from a biodegradable film which comes from sustainably grown eucalyptus trees. It is 100% safe for the environment and our oceans. Over time the glitter will be metabolized by micro-organisms into carbon dioxide, water and biomass. Unlike standard glitters, it's free from heavy metals. It is softer on the skin, and also suitable for vegans as it is never tested on animals.
SuSu's new range of Glitter comes in 3gm pots for just £3 each or four pots for a tenner. Available in 10 different colours in regular or chunky, plus a super-fine silver. It is recommended that you use an aloe vera stick, available for only £1 to help with adhesion. It also looks fabulous when used over lip-gloss.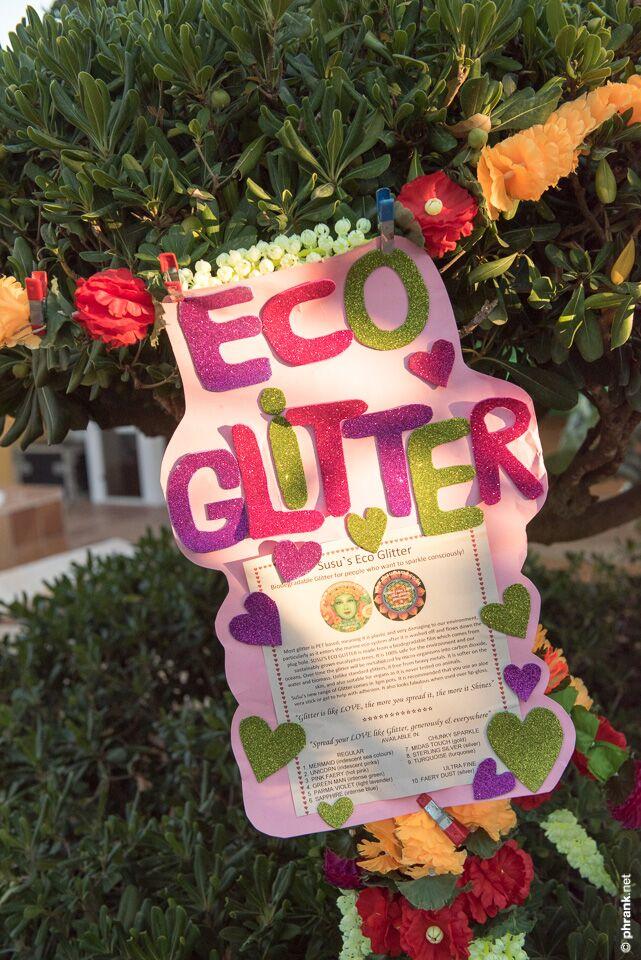 Available in: 
REGULAR
MERMAID (iridescent sea colours)
UNICORN (iridescent pinks)
GREEN MAN (intense green)
PARMA VIOLET (light lavender)
SAPPHIRE (intense blue)
CHUNKY
MIDAS TOUCH (gold)
STERLING SILVER (silver)
TURQUOISE (turquoise)
PINK FAERY (hot pink)
SUPER FINE
FAERY DUST (silver)