'Magic Exists' is a new fictional novel by Cosmic Pineapple curator, Kim Booth (KA Booth). A story of awakening, 'Magic Exists' sets a new myth for the modern age. 

I have written a book! Below you can find a little more about it, as well as details on how to get your own copy.
'Magic Exists' is a fictional novel, set on a rundown government supported housing estate in the south of England. The lead character, Milly, is 13 years old and loves the sky and everything in it, especially the moon. She suffers domestic violence and neglect at home, and bullying at school. We follow her on her journey into the world of her emotions and learn how she deals with the abuse. Milly finds healing through unexpected ways – nature, a horse, the sky, human kindness and cosmic wisdom. This is a story of our times and very relevant to the days we find ourselves in. It is my wish that this book can be a guidebook of sorts, and that it can seed esoteric wisdom to inspire healing. It's a powerful story shared in an easily accessible way. 
'Magic Exists' weaves in myth, symbolism and metaphors, with the main intention of the book to be of healing and transformation. As we follow Milly's journey, we sit right alongside her, as she goes deeper on her path.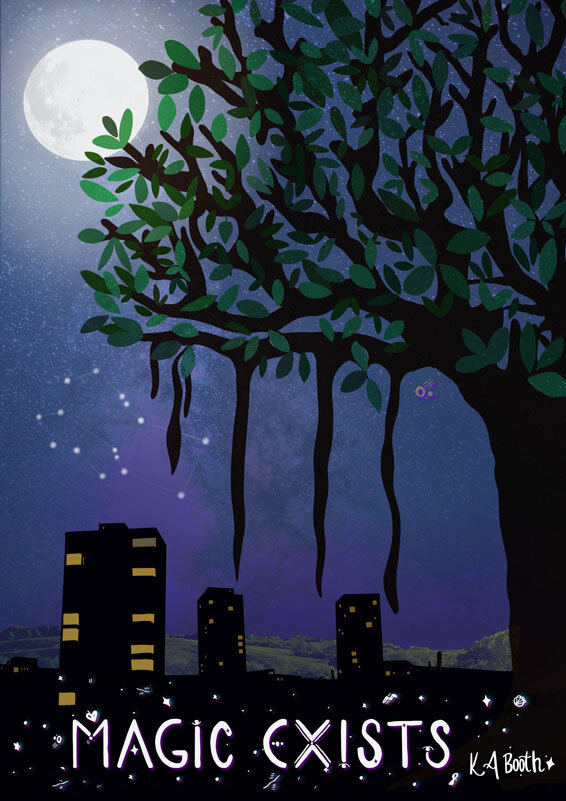 A conversation between Milly and her Cosmic Nan:
What is magic, Nan?" Milly paused at the door. "I mean, I know the word, but what is it?"
"Well, I guess there are a few ways of thinking about it, but I can only speak for what I feel it is… I feel that everything is magic. From our breath, to a flower, to your perfect smile, to music, to the most beautiful sunset, to the stars in the sky. I feel it is like a wonderful invisible force that comes right from your heart and the heart of all creation. It's a force that when you channel all your energy with intention for something to happen and let the universe do its work, magic happens. It requires a great trust in the invisible forces of nature and a deep knowing that everything is perfect – and that spirit, or the light, energy, force, or God, whatever you want to call it – will take care of the details. Magic is a deep trust in the universe at work. Magic is you, love! You are magic!"
I love story-telling and human psychology, I am a fan of Carl Jung and his work, also Clarisa Pinkola Estes ('Women Who Run With The Wolves'), Caroline Myss ('Sacred Contracts') and I recently read the awesome book 'The Body Keeps The Score' by Bessel Van Der Kolk… Psychology, myth and spiritual aspects are woven throughout this book. It all has a deeper meaning but very easy to read and digest. 
This book is designed to not only be a story but to be a fable that gives inspiration and connection, which is very much needed in our modern day world and it is designed to reach a younger audience. To my knowledge there are no books that do this… Think Harry Potter from a council estate and something very real and relatable within every aspect of this book.
It is a book of awakening.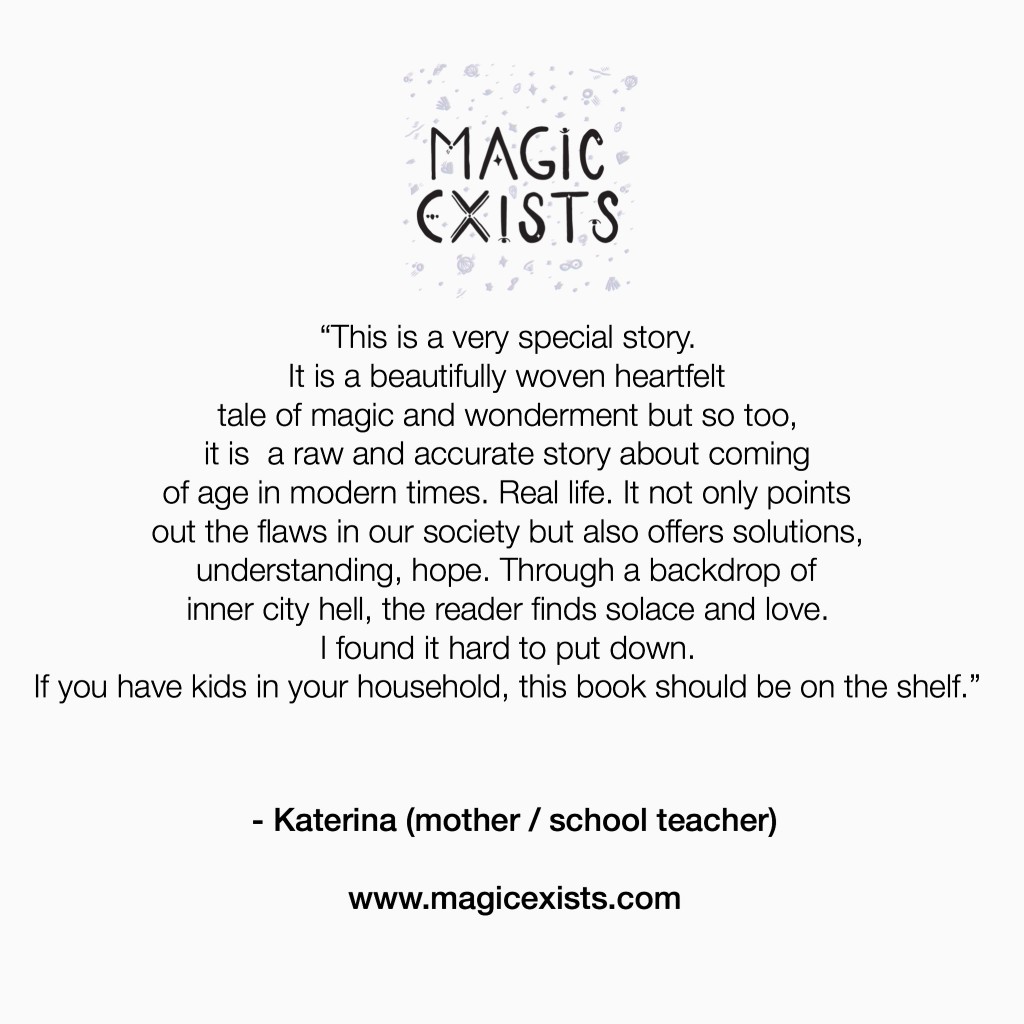 This post is written by Kim Booth