Changing Woman – rebalancing elixir now available from Angie Litvinoff – "Midwife of the True Self"
In this time of huge turbulence, there is also a realignment unfolding – everything feels like a trigger, a questioning of history, paradigm and life.
So how it is manifesting for you right now? What are you feeling about the way illusion is falling away, we have nowhere to run to, we are confronted with ourselves and the work to be done is clearer than ever before.
If you don't have direct experience of certain things in life, life is certainly flagging them up now.
THAT is why now is the time, to embrace this immense opportunity for self growth, and knowing many of you personally, I am really excited for you.
So I wanted to share with you the story of Changing Woman. She has been asking me for months to be channeled into a medicine, and she is nearly here.
Story of Changing Woman
An ancient Navajo Goddess, Changing Woman is instrumental in the rebirth of all women. Following a cycle of existence, as the old self fades as an old woman, she is reborn, each spring once more manifesting as a young woman, and continues on but never dies. She is also the creator of the Navajo people.
She holds the power of life, a rich and fertile, creator being, she is present in rites of passage for young women.
She calls us to balance our masculine and feminine, to rebalance ourselves and bring ourselves into alignment.
A powerful ally, she supports us through transitions of deep immense significance, and enables us to grow into our understanding of existence, our wisdom and new life held within her arms, nurtured and blessed.
And I have my Changing Woman Essence 30ml bottle – now available on pre-order (posted out from 1st August).
If you would like one, they are £20 plus £5 P+P if in the UK and the first orders I receive by 31st July will also get a mini Goddess Essence as a thank you gift from me. For orders outside the UK get in touch.
For more information and see Elixirs page on https://www.angielitvinoff.com/services
About Angie Litvinoff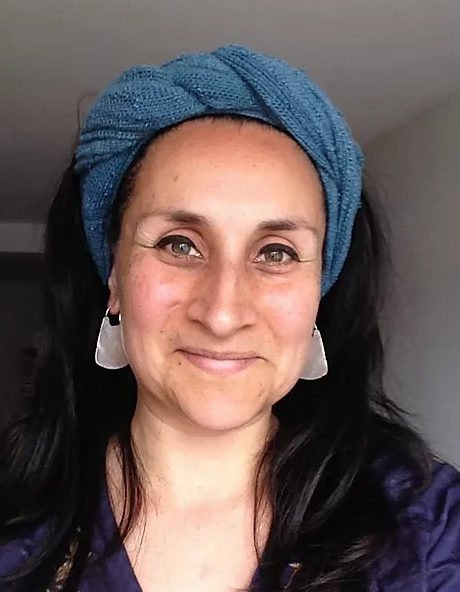 Angie Litvinoff is a modern day medicine woman and midwife of the true self.  Her life changing work includes a three Month Transformation Programme for people who are changing and want to birth the next stage of their lives, and a two year one-to-one apprenticeship in Shamanism for women. She also officiates and writes sacred ceremonies. To find out more see https://www.angielitvinoff.com and her insta https://www.instagram.com/angie_the_medicine_woman/
Much love Angie x
Angie Litvinoff
"Midwife of the True Self"