The final week of Cosmic Pineapple 2016, timed in with the Autumn Equinox, explores the element of air. Check within for the schedule, including a Transcendental Meditation talk from the David Lynch Foundation UK, Five Rhythms dance class, yoga, healings, swimming with mermaids, tarot workshop, Monsters Models Kids art workshop, outdoor cinema, night market and more! Make ideas reality! 
Cosmic Pineapple is a charity event and is free entry by guest list – email cosmic@cosmicpineapple.co.uk to sign up. The selected donation station for the fourth Cosmic Pineapple is #savefabric
"The police have revoked our licence to present music, art and culture; something we have been doing with great pride for nearly two decades. They abused archaic licencing laws in order to close us down and they will continue to do so if we do not come together and take action now.
This is about more than fabric – an entire way of life is under threat.
Do you believe that youth culture and music are an essential part of life? If the answer's yes, join the fight to save our culture." (donate directly here).

After just over a year of sharing good vibes on the inter web, Cosmic Pineapple is birthing a new phase. Timed in with the new moon on September 1st, which was also a solar eclipse – a strong time for new beginnings – Cosmic Pineapple began a four-Thursday residency at Pikes, Ibiza, on the 1st, 8th, 15th and 22nd of September. From 4pm – 4am, Cosmic Pineapple merges the magic and music elements of the island of transformation and welcomes a realm of positive inclinations. Light tribes, open your heart and mind and step inside the rainbow of creation as a doorway leads into a new world of your imagination…
Part Four… Closing Party! 
September 22nd @ Pikes
Dress theme: COSMIC 
Element: AIR
Week four is based on the element of air. Air is the energy of imagination, inspiration, intellect, freedom, ideas, communication, breath… It is the vital spirit moving through and around everything that exists.
Cosmic Activation Area: 4PM – 10PM
5PM: Opening ceremony: Blissdorf  and Carli Susu – Pavan Pavan mantra
 "Pavan is the air, the breath, carrier of the prana, the life force. This is Godself in action. This mantra increases the pranic energy and forges a link between you as a finite unit magnetic field and the universal, creative magnetic field of energy that we call consciousness. One who practices this to perfection experiences deathlessness. "You start conscious breathing and you'll have all the answers. You breathe consciously: you inhale consciously, you exhale consciously, and you'll get all the answers. So long as you are unconsciously breathing, you are unconsciously living. What is the idea of conscious breathing? With conscious breathing you can work and you can talk, but you are always into that Self of that Creator as a creature. You enjoy the unison-ness of God within you. You and the Supreme Self are united. That is the character we all have to build to survive."- Yogi Bhajan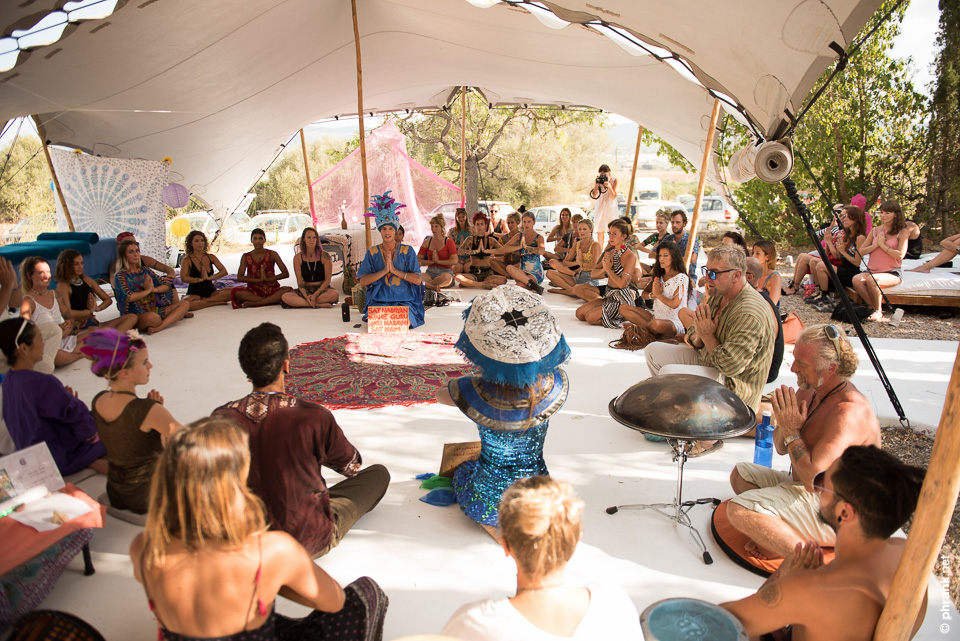 6PM – 9PM: Healers 
The Cosmic Activation area will have healers offering taster sessions of massage, reiki, tarot, energy work, crystal healings, reconnection healing, Human Design, Lucid lights, astrology, chi gong, cranial sacral work and more. On a donation basis, you can find what works for you!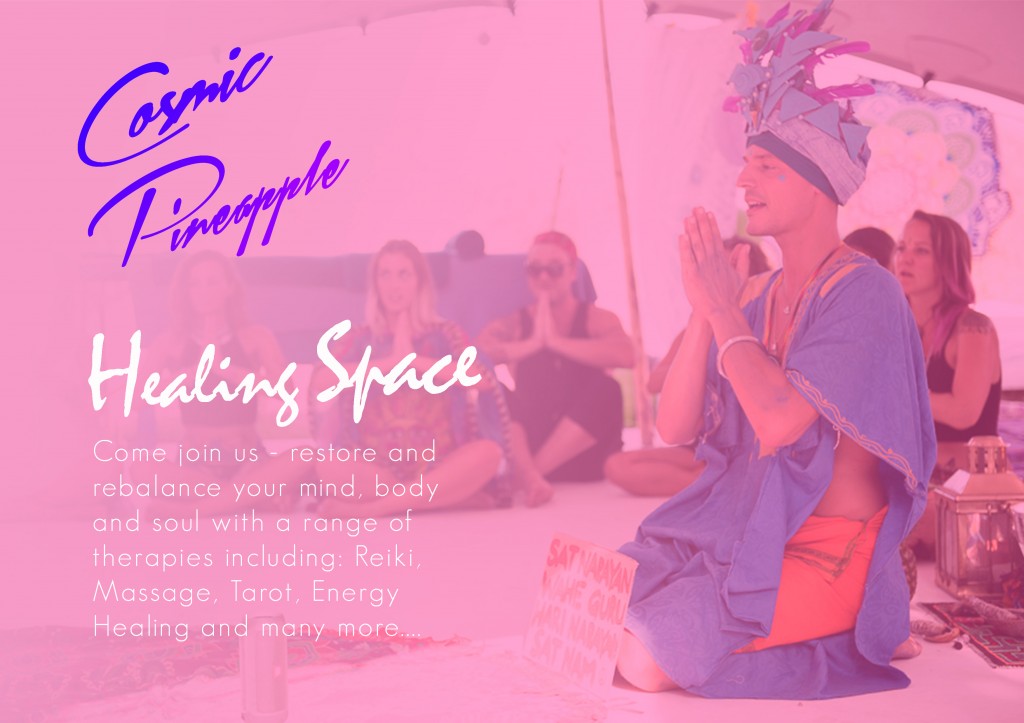 6.30PM-7.30PM – Yoga class with JoGo Beats 
JoGa Beats, a breath led and beat connected flow yoga practice, which will focus on a lightness in our movements for the air element.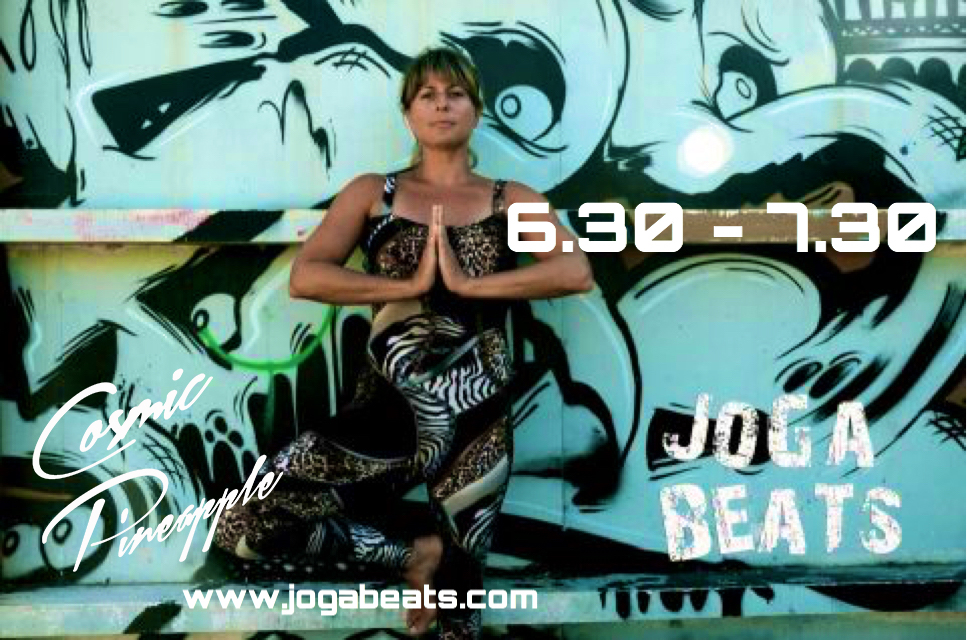 Mezzanine 
7pm – 8pm – Introduction talk to Transcendental Mediation from the David Lynch Foundation UK
(Ahead of four-day Ibiza course on TM – full details
here
)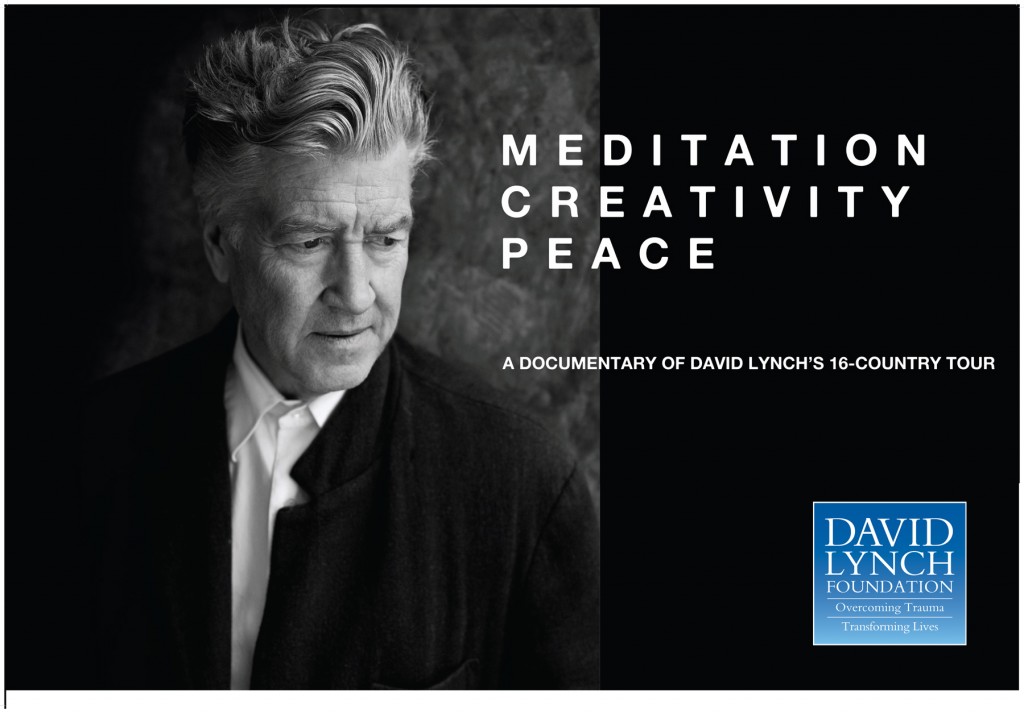 "Transcendental Meditation (TM) is a simple, effortless technique, practised for 20 minutes twice a day while sitting comfortably. Transcendental Meditation gives a unique quality of rest to the mind and body to allow stress and tiredness to be dissolved in a natural way. Anyone can practise Transcendental Meditation. It's easy and enjoyable.
 
This ancient technique is fundamentally different from other meditation and personal development techniques. Extensive research has found Transcendental Meditation reduces stress and anxiety resulting in more inner peace, creativity, health, success and happiness.

Transcendental Meditation is taught direct in person by certified teachers. Following a TM introductory talk, the technique is learned in 90 minutes a day over four consecutive days."
Watch the 'Meditation, Creativity, Peace'  documentary below!
Magic Tree:
6.30pm – 7pm 
Tarot workshop – a journey through the book of wisdom with Elaine Nicholls
Elaine will be talking about the Book of Wisdom known as the TAROT and sharing a few insights into the mysteries of this powerful tool to self discovery and mastery.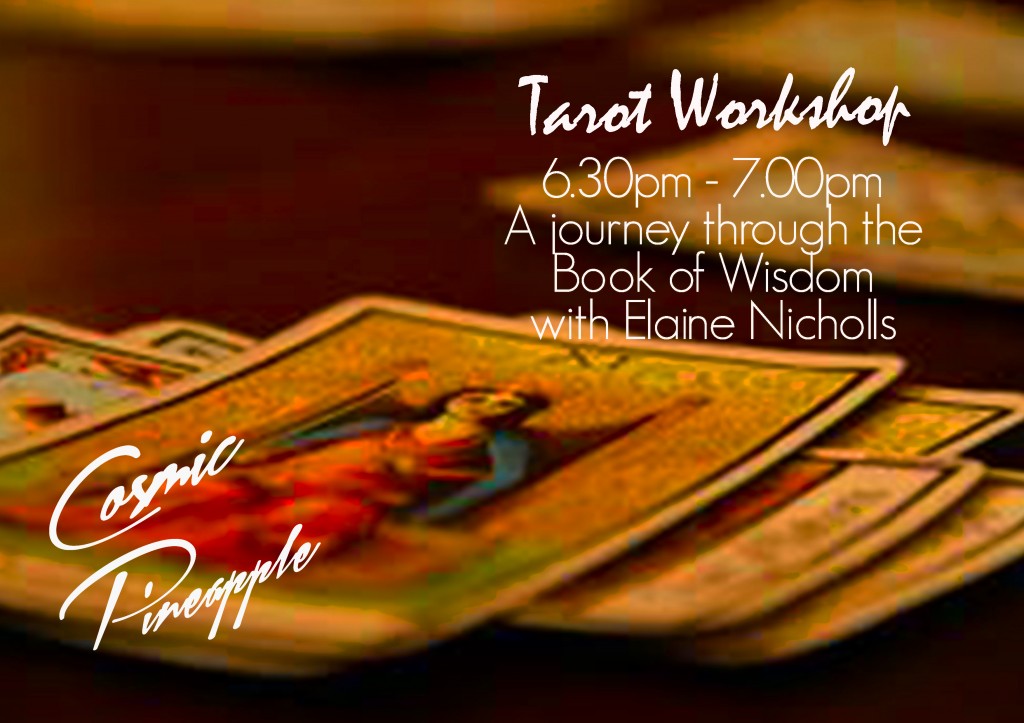 Pink Tennis Courts 
'Once Upon A Time – Cosmic Bazaar night market – 6PM – Midnight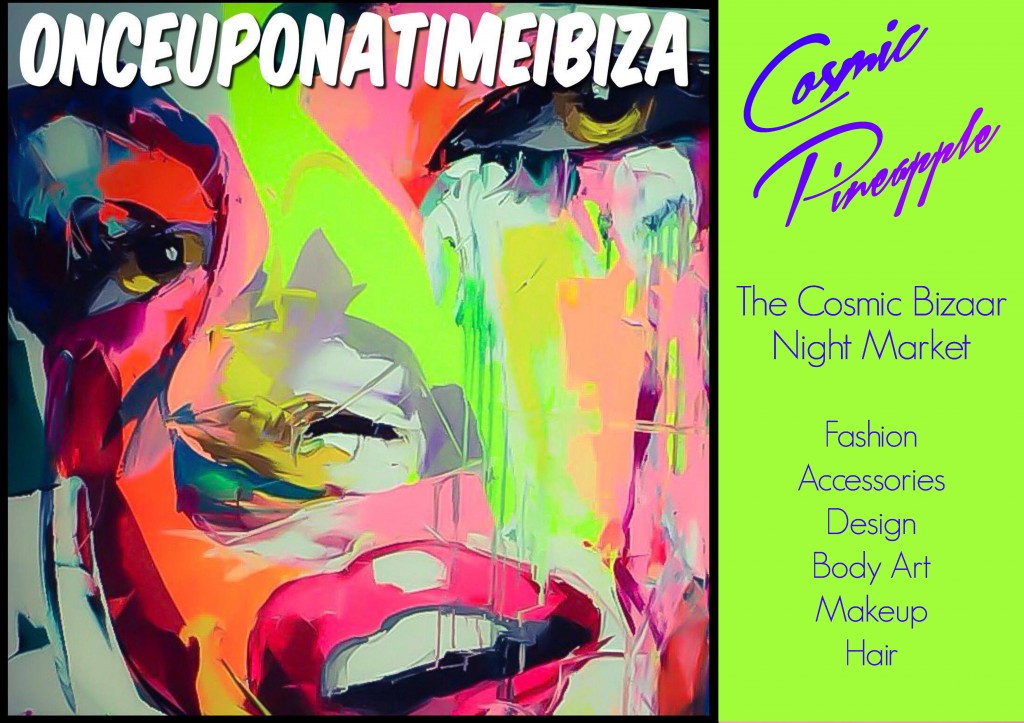 6pm – 8pm – Monsters Models Art workshop for children
Monsters Models is an educational art project made by the collaboration of 
Claudio Cassano
 with children participating to his painting workshops. The concept it's to develop the free creativity of kids modifying pages of magazines with drawings and colors, transforming the models into monsters.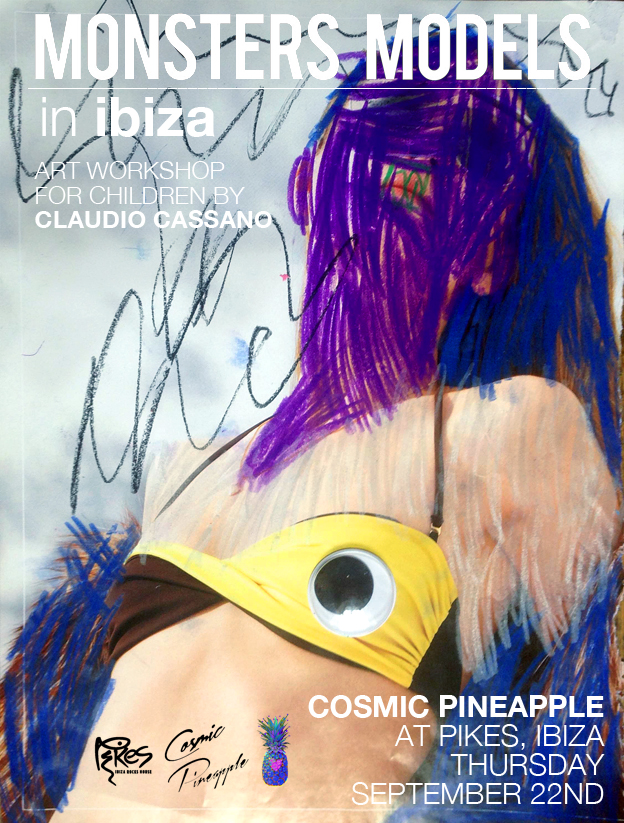 8pm – 9pm  Sundance dance class 
Sundance is a somatic, shamanic and ecstatic dance practice supporting the emergence of living oneness.
9.30pm – Secret Film from cinema Paradiso outdoor cinema 
Showing a cult classic on the big outdoor screen! *Hint – after the fourth element, comes..
PLUS! Market sellers from across the island including Sacred Lovechild Ibiza,  Manoma Ibiza, La Studio, Beachwear, Undercover Ibiza plus Live art from Chali Creations and more. You can also get your hair did from Guapeton and get made up from In Your Dreams.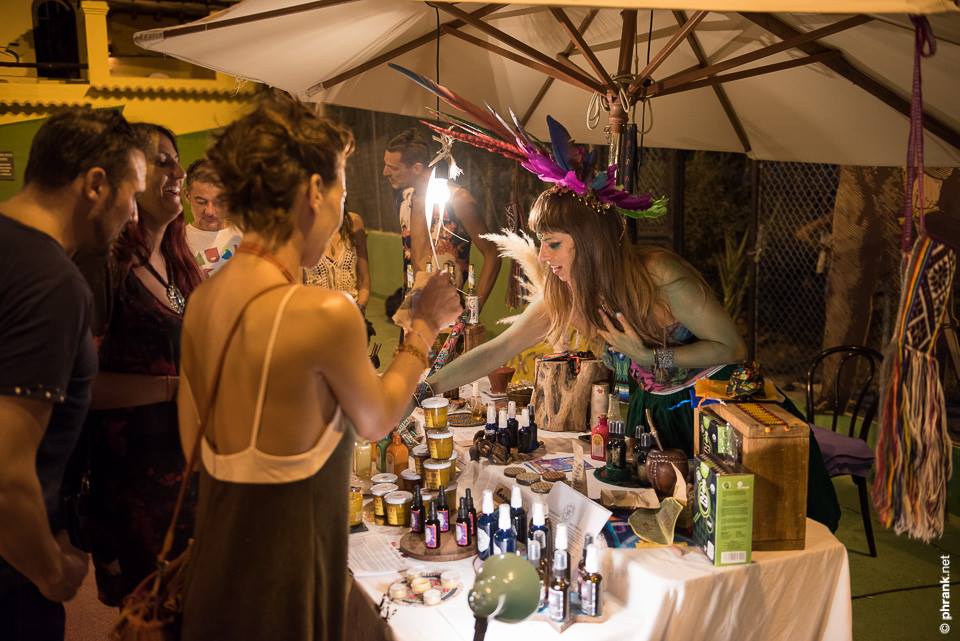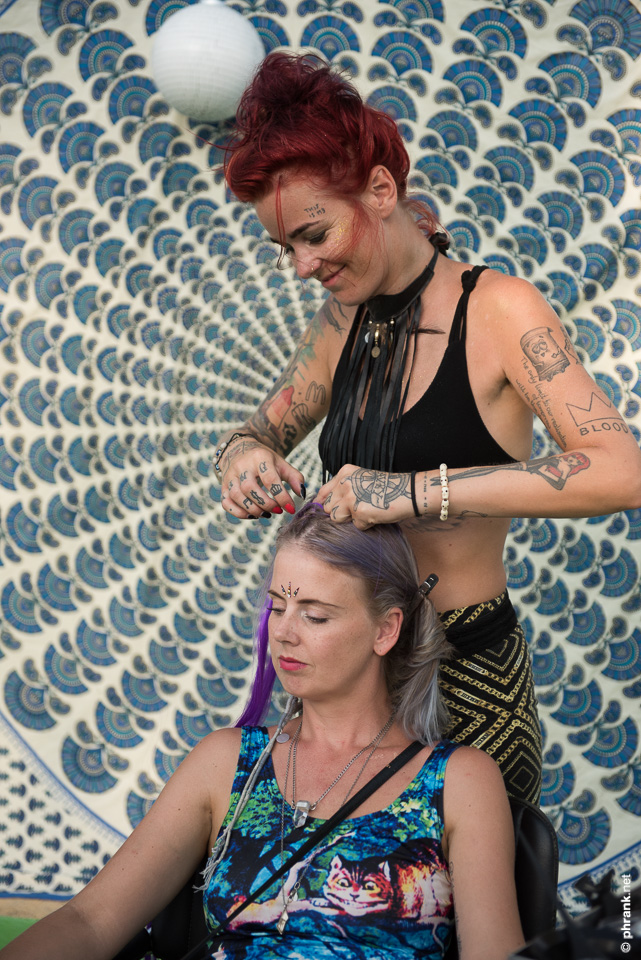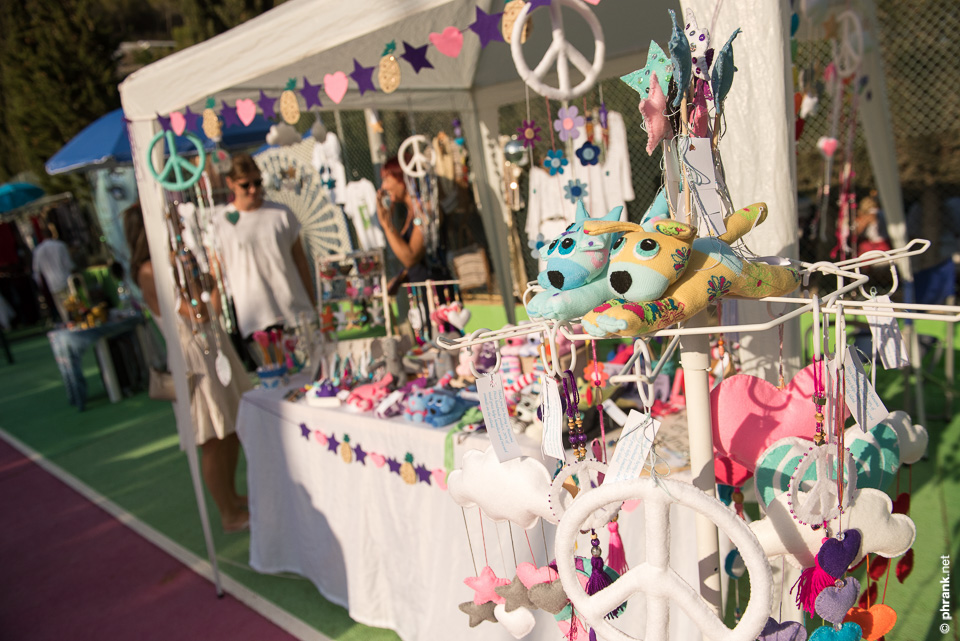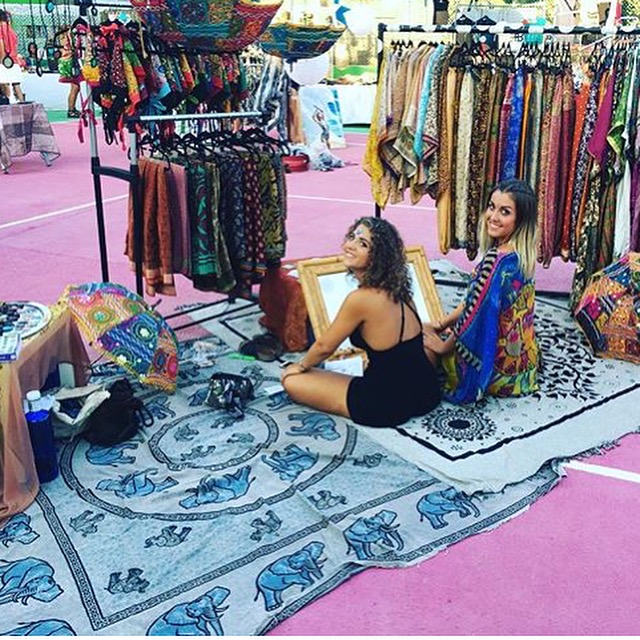 Pineapple Pool Party –  4PM -MIDNIGHT
*Streaming Live on Ibiza Sonica and Pioneer Radio 8pm – Midnight 
*Music from secret DJs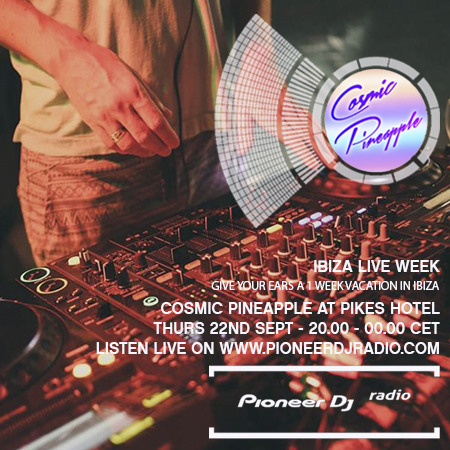 6PM – 7PM – Swim with mermaids with the Minx FX mermaid class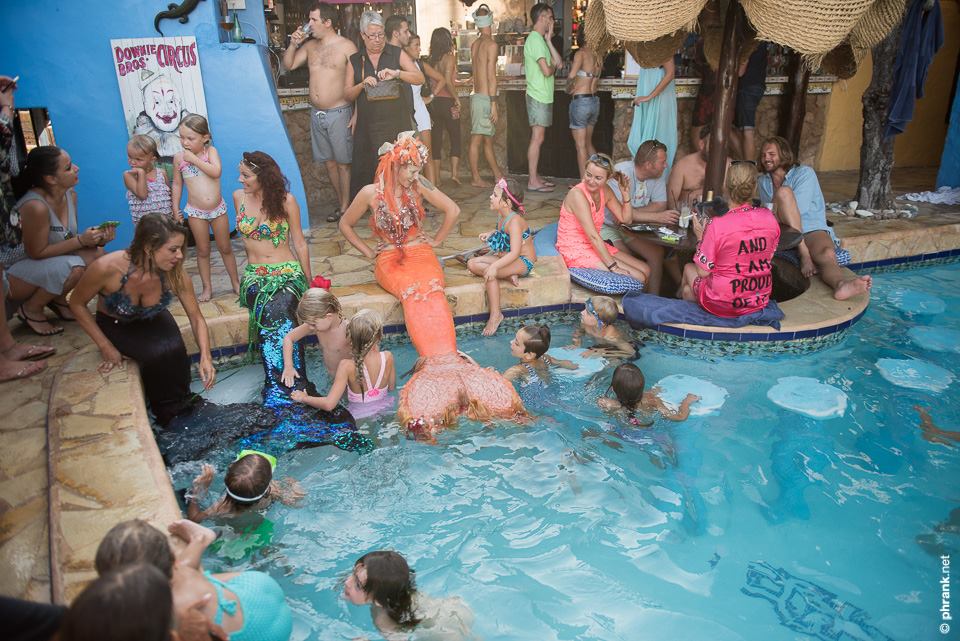 Plus!  Pineapples, healthy food and drink options including juices and smoothies from Pulp'd and the special 'Cosmic Pineapple' cocktail.
Space Rave 
11PM – 4AM:  Music channelled from outer space from secret DJs! The last few weeks we have had Ellen Allien, Carl Craig, Josh Wink, Craig Richards, Mirko Loko and more… who will be this week!