Sultan Shakes is resident firestarter at London's new 24hr club FOLD and the Glove that Fits, where his eclectic high energy sets have been turning heads. The shapeshifting selector serves up a dream-weaving Cosmix 28.
Before recent voyages into RAVE, Sultan Shakes released a popular balearic EP with Young Marco on ReviveHER and a cover of Voodoo Ray on Bullion's DEEK. 'Oud ou Ray' is a playful eastern trip which still gets radio love today.
Mysteries of the Cosmos will be his Ibiza debut at Pikes next week.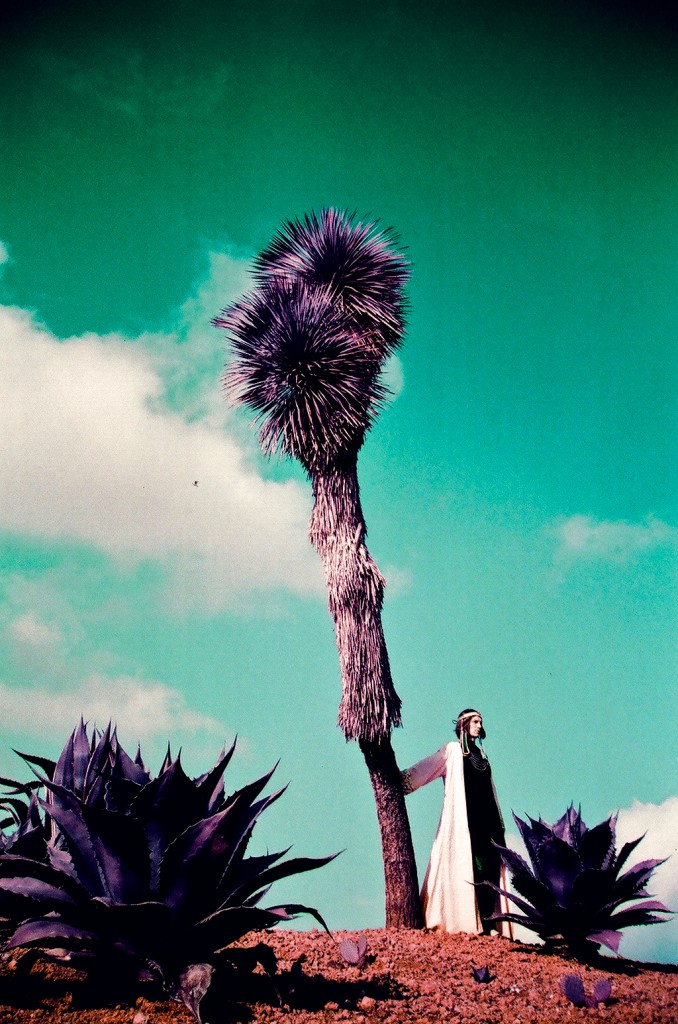 Where was it recorded?
At Many Hands – an old Biscuit Factory in Bermondsey.
How would you like for people to feel when they listen to the mix?
I'd like people to feel the neverending bubbles of chaos give them a hug. Obviously this has a healthy dose of 90s nostalgia – I guess it's my version of Ibiza Euphoria. 'Trance' is more than just footnote to EDM.
Music is? 
Music is literally everything – it's the language of the universe. We are expressive creatures – our voices make the melody that accompanies the chaos. It's understandable to cultivate these vibrations.
What does the word cosmic mean to you? 
Cosmic is the harmony (and disharmony) of the spheres
Please can you give us a cosmic piece of art, quote or book that moves you?
From 18th Century poet Christopher Smart..
For H is a spirit and therefore he is God.
For K is king and therefore he is God.
For L is love and therefore he is God.
For M is musick and therefore he is God.
What do you think is the role of the DJ in the modern world?  
Shaman to unhinge energetic potential, heal societal wounds and celebrate life.
How can we make the world a better place?  
Slow down a minute.
Are there any causes you support that you would like to bring awareness?
I sometimes DJ for my friend Daniel's down-syndrome dance troupe: Drag Syndrome. Check them out. They wild.
Your favourite cosmic website?
I prefer hard copy. Watkins bookshop tucked away in the pagan heart of London.
Your star sign?
Leo
A pineapple fact?
They make you taste better.
A music fact?
Most of the pitches within the western scale are only relatively correct. They are not 'naturally' in tune.
Check here to listen to the mix:
 Sultan Shakes will play Cosmic Pineapple at Pikes on July 16
Check here for the summer Cosmic Pineapple dates: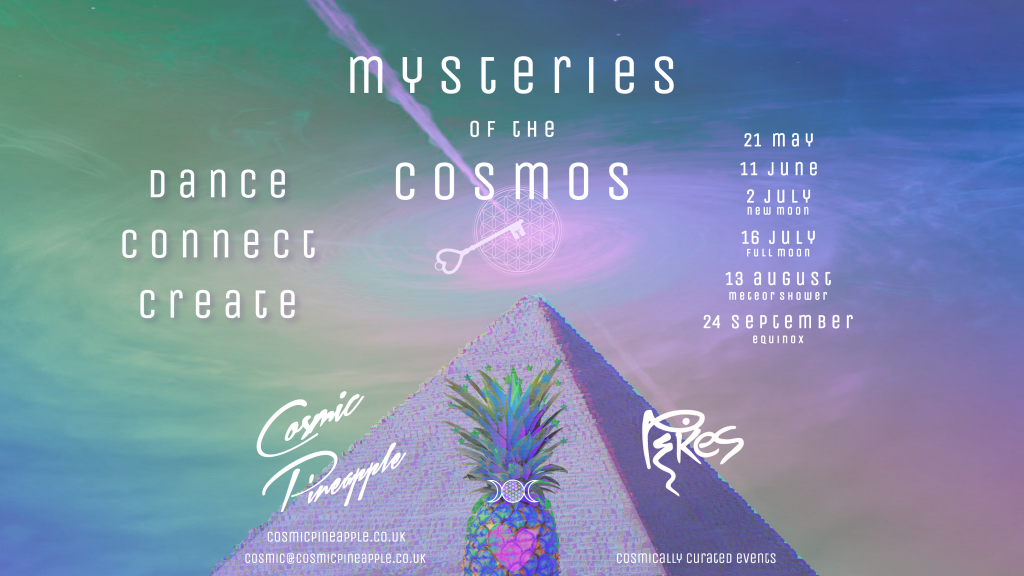 This post was written by Kim Booth