Next up on the Cosmix series is dancefloor queen and lover of all things cosmic, Cici. 
With a powerful, mystical light and an artistic soul, Cici is bringing in the new wave of energy to dance music.
The Irish born spark of the Emerald Isle spends much of her summers on the white Isle of Ibiza, where she is resident for Cosmic Pineapple at Pikes (playing every date this season) and also will also play for Zoo Project.
When you meet Cici you meet not only her strong presence but also a cheeky smile, wild energy and you just know she is of the rave. A desire to be free and exactly the spirit she was put here to be, she spends hours every day searching for, playing and making music. If not in in a record shop, or a nightclub, she can be found sitting at her desk surrounded in a cloud of incense smoke, in the roof top room of her East London home. Her sound ranges from techno, to acid, to jazz, house and intergalactic sounds from Hieroglyphic Being, et al. She recently played her first fabric gigs, as well as sets at The Cause London, Warehouse Project, Shoom, Superfreak and has support from underground rave royalty, Mr C, as well as another powerhouse, Cassy (who will release music from her later in the year), Davide Squillace, Italo Johnson, Paul Woolford, Mat Playford, Clive Henry, Alex Arnout and more.
Her sets, like this one, take you on a journey, allowing your mind to switch off and your body to dance and receive the messages delivered through the music, with this message ending in her unreleased track, Venus. Check below for her Cosmix and interview alongside. For Cici this is just beginning.
Tell us about the mix:
It's a collection of emotive and abstract tracks that I love and feel have esoteric energy and/ or a message that relates to cosmic existence.
Where was it recorded? 
In Pioneer DJ HQ London.
How would you like for people to feel when they listen to the mix? 
I would like them to feel connected to their inner selves and also to the  higher realms.
How has music helped to sculpt and guide you in life?
Music has constantly soundtracked my emotions and experiences from a young age and gives me a wonderfully reflective retrospect.
Music is?
The rhythm of life !!
What does the word cosmic mean to you?
Divine universal synchronicity.
Please can you give us a cosmic piece of art, quote or book that moves you?
Yayoi Kusama's limitless "Infinity Mirrors" installation.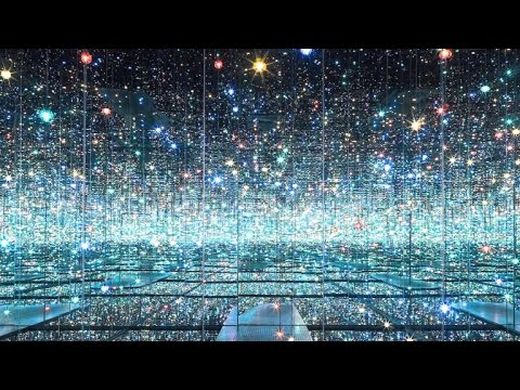 What do you think is the role of the DJ in the modern world?
To create sonic space for people to feel free and let go, losing themselves in music and putting troubles aside for a time. I truly believe that DJs play a part in healing, as I have experienced this from the dance floor many times.
How can we make the world a better place? 
By being kinder to all on a day to day basis, supporting collective consciousness and being eco aware.
Are there any causes you support that you would like to bring awareness? 
Green Peace / Action for Children
Your favourite cosmic website?
Has to be Cosmic Pineapple!
Your star sign?
Capricorn
A pineapple fact?
1/3 of the worlds harvest comes from Hawaii
A music fact?
Ancient Solfeggio frequencies can help awaken cells, repair DNA in the body and clear electromagnetic radiations.
Check here to listen to the mix:
Check here for the summer Cosmic Pineapple dates: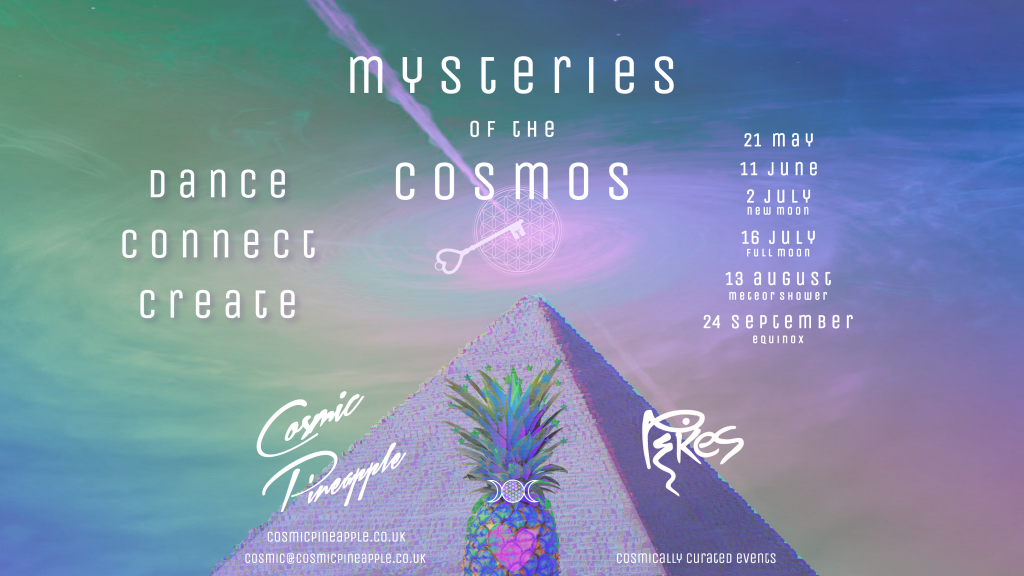 This post was written by Kim Booth