Rob da Bank takes control for the Cosmix sweet 16 – enjoy two hours of good vibe eclecticism from the long haired elf man. 
The first time I met Rob da Bank was at a party in Ibiza in the mid-naughties, when he and Ross Allen thought it would be funny to push me fully clothed into a swimming pool. I was quite shocked (although I had already pushed someone else in and caused quite a 'situation', so I totally deserved it) and when I turned around to see who did it, they were stood at the side of the pool laughing like naughty school boys.
Around the same time Rob was putting on some amazing Sunday Best (his label since 1997) parties in ibiza. They were chill vibes parties at Benirras, S'espanyol, Experimental Beach and other secret locations around the island. The parties came at the same time Mylo was taking off with 'Drop the Pressure', the band would play his parties and I remember these four wild Scottish men getting crazy and loose on the island, alongside the infamous naked and breakdance performances of The Cuban Brothers and lots of cider.
Rob not only runs Sunday Best – a label home to artists including David Lynch, The Cuban Brothers, Max Sedgeley, Beardy Man, Grand National, Norman Jay (MBE) and live albums from The Cure and New Order – but he is also the man behind Bestival. Bestival is one of the UK's 'best' festivals, with pure English imaginary charm and a touch of madness. It is a magical wonderland on the Isle of Wight, open for one week a year, for you to get lost in a playground of Rob and his wife Josie's imaginations.
I went to the first Bestival and remember it very well. It was when magic mushrooms were legal and I had just discovered the little medicinal beings myself  (which I just read help alleviate depression, a good fact!). My friends gave me three types of mushrooms in one go and then set me loose on the festival. I got lost for hours, laughing at people dressed as mini stone henges, watching bands I had no idea who they were (or what they were doing), making new friends that I would never see again, and, just having a great time in my mind.
It all came to a head, however, when Fatboy Slim was playing on the main stage, closing the festival. I was stood on the side of the stage talking my mind happenings 'at' my old boss, Garry Blackburn, the manager of Norman since a long time and, suddenly, someone gave myself and some others these acid house smiley balloons and told us all to run around the stage. Mine wasn't done up properly and I thought it would be a good idea to knowingly give the untied smiley face to Norman whilst he was DJing. I did and it deflated into oblivion. I was mortified. To me, I had just killed rave forever – which was the worst thing that could have happened, as, 'the rave' was everything to me and the only place I could be really free and explore something outside of my standard life (I have since found other exploration outlets). I ran off the stage and tried to find another balloon, I finally managed to locate one (after seeing Felix from Basement Jaxx and thinking he was a real live elf, and telling him so), came back to the stage, handed it to Norman and he just batted it off, like nothing mattered. If only he know the depths my soul had gone to and how important it was for me to save the rave.
Now coming into its 13th year, this year held between the 8th – 11th September –  Bestival is spreading its joy even further than the island Rob and his family now call home. Camp Bestival, a family friendly offshoot to Bestival, launched in July 2008, runs in Dorset every year, and, in 2015, Bestival Toronto was launched to great success and is held in June every year.
As well hosting his festivals, Rob also plays carefully chosen venues around the world and hosts his own radio shows. I am very happy to announce Cosmix 16 from Rob da Bank – two hours of good vibe eclecticism from the long haired elf man. Please check below for the cosmix an interview, enjoy!
Tell us about the mix
Well its typical Rob da Bank – kinda done on the fly, not overthought and just a spontaneous refection of my mood which could change any minute, just like everyday life! That's a kind of disclaimer for the fact it explores a lot of different BPMs, styles and moods in two hours. Stick with it though, as it does get into a groove.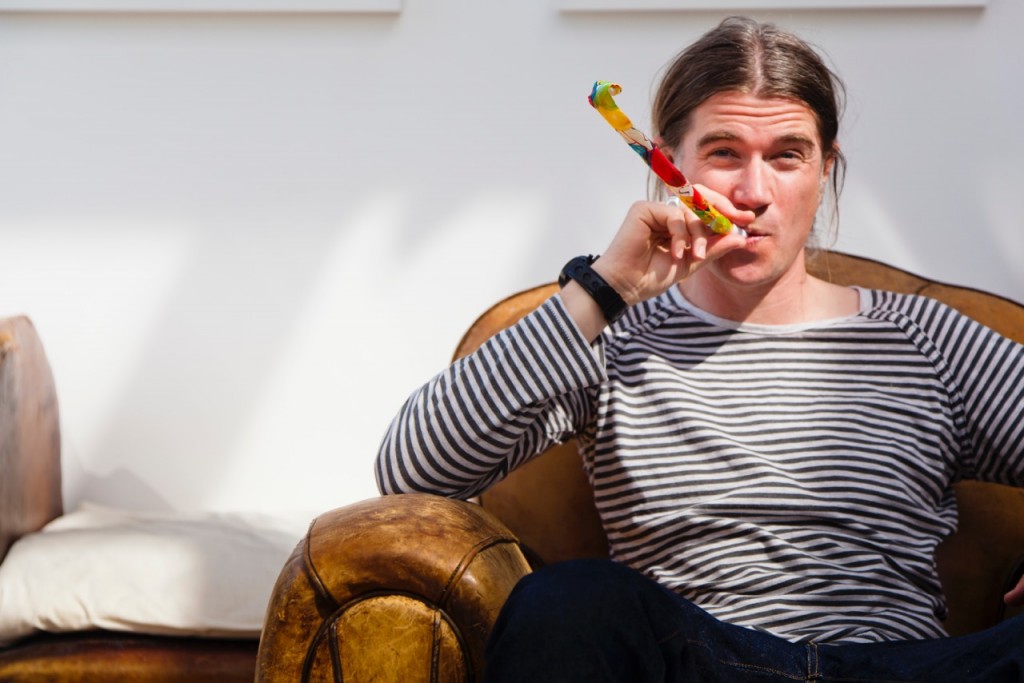 Where was it recorded?
In my bedroom studio (2 CDJs, an old Technics, a Pioneer mixer and some scratchy old gear) looking out of the window into the garden on the Isle of Wight, watching pheasants, rabbits, the occasional hare and my Buff Orpington cockerel fighting over a naan bread I threw out this morning.
How would you like for people to feel when they hear this music?
Relaxed, trippy, meditative.
How has music helped to sculpt and guide you in life?
Ever since buying my first seven inch of the theme tune to ET by John Williams and then discovering the soothing tones of John Peel on my tinny FM radio music has saved me from real life in many ways – from very dark times, to helping sleep, come to celebrating the wonders of being alive! I don't think I've ever had a day in musical silence and hope I never do, even it's just a tune buzzing around my head.
Music is?
Music.
What does the word 'cosmic' mean to you?
A fly's eye, a ladybird's spots or my kids laughing.
Please can you give us a cosmic piece of art, quote or book that moves you
Dr Seuss -' The Lorax'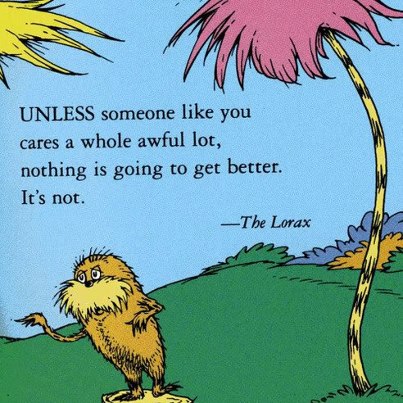 What do you think is the role of the DJ in the modern world?
Same as ever… making people dance, getting that tribal stomp going, escaping to another world.
Is there anything in clubs / festivals that you would like to see implemented on a wider scale?
I'd love people to take their tents, chairs and reusable stuff home from festivals… Particularly UK crowds… We're really bad at it. Maybe people think we can recycle all the tents or send them to good causes but we can only do that with a small percentage. Just a little personal grip of mine.
How can we make the world a better place?
That's the billion dollar question and I think we're all struggling with that. If everyone took a few breaths before shouting, abusing people on social media, reaching for that weapon and thought what's the point, then maybe we could stop some suffering but it seems the human condition has two sides and they're very difficult to balance. People are fucked up.
Are there any causes that you support, that you would like to bring into awareness?
The David Lynch Foundation, who do amazing work with prisons, schools, army veterans and many more. They teach people Transcendental Meditation which sounds like some mad hippy astral planning, but is a very simple method of resting your brain and letting your body and mind recharge and cope with whatever life's throwing at you. I'm the patron or ambassador of lots of charities from the Isle of Wight Youth Trust to the Ellen MacArthur Cancer Trust and love trying to help them.
Your favourite cosmic website?
Cosmic Pineapple naturally!
Your starsign?
Cancer, like my wife Josie, who was born the day before me, same year. We're about to have our fourth son and I think he's gonna be a Cancerian too.
A pineapple fact?
Pineapple wine is quite tasty.
A music fact?
I'm writing my first musical score at the moment for a feature film. It's very exciting!
Listen to the mix here:
www.facebook.com/robdabankworld/
This post was written by Kim Booth