First of all, sometimes I do yoga and sometimes yoga does me.
A big part of "doing yoga" is the physical practice of asanas, on my travel mat or in the grass. Being upside down, flowing through vinyasa, holding positions, using belts, chairs and blocks, breathing.
Besides the asanas, I practice meditation and I am trying to live according to the Yamas and Niyamas.
I don't eat animals, I try to wish everyone the best, I do morning kriyas, sing, mantras.
All this is part of the way I consider, live and integrate yoga into my life.
Nevertheless I find myself sometimes judging others and myself, I feel sad, angry or jealous, which is not so yoga. Reflecting that, practicing patience and self love is than again part of yoga. Not judging the judging. Allowing myself to be and to become.
That is what I mean with "yoga does me", it helps me to zoom out and see my behavior from above.
I remember my very first yoga class; suffering eight years from Anorexia and Bulimia, I put myself into a rehab clinic, as the only option besides suicide and found myself in a yoga class for eating disorder people. I will never forget this class, it was the first time in my entire 21 years on this planet without judging and hating my body. I simply "was".
Nowadays while learning a new challenging asana or trying to meditate regularly, I sometimes value myself in a negative sense, but in the end I always remember this very first yoga class.
Years later, after hours of workshops, retreats and classes with my Iyengar style teacher, I decided to become a teacher. It started with a yoga teacher training in Hamburg,Germany, followed my bodywork like Thai yoga massage trainings.  And last year another, way more spiritual training, at Lake Atitlan in Guatemala.
I always loved animals and enjoyed the companionship but I never liked being touched by humans. In fact I missed it a lot, missed a hug, a kiss, a non-sexual touch.
Gentle but deep adjustments in yoga classes helped me to finally be allowed physical contact. Furthermore, to enjoy feeling my body, which is still not every day the case.
While I am traveling I do a lot of yoga at airports, bus stations, beaches, at home I love to practice in my living room or in a park.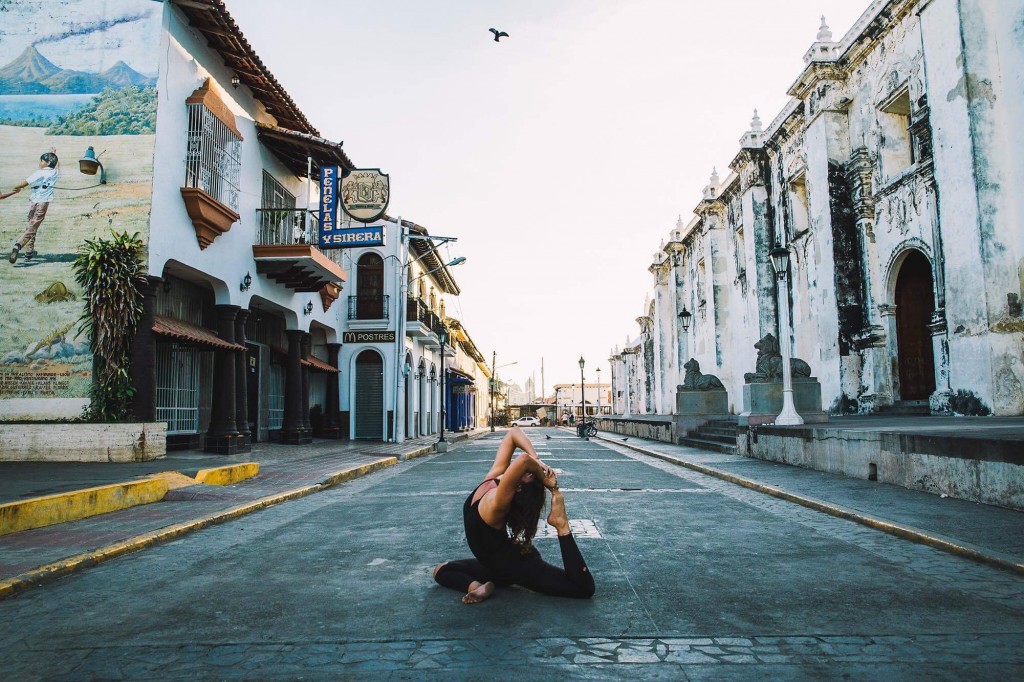 On some days I do yoga because I feel restless, stiff, tired, bored or curious. But most of the time I just do it because no matter what's going on around me, yoga gives me stability and safety, energy and a calm mind.
All things and feelings on earth exist because there is a counterpart. The luminous flame appears brightest to me in absolute darkness. I appreciate the healing effects of silence the most when I am surrounded by hustle and bustle. I experience enlightening movement at ease when I come out of a state of numbness.
I like contrasts mostly because they compliment each other magnificently. I teach and practice flowing as well as holding elements, and am therefore able to offer the possibility to include many aspects of life. I teach and practice with accuracy and therefore I create room for playfulness.
I enjoy various counterparts, mostly because they grant freedom within my abilities to teach.

I don't teach a concrete kind of style, but rather mix various ingredients that contribute to offering space for self-exploration and development.

I am a 500 hour Yoga Alliance teacher (shamanic and vinyasa) trained teacher, massage therapist, an arm balance addicted, a horse girl, a vegetarian, I love eyes, lightening storms, animals, mountains, water, the sacred feeling of wordless communication and connecting, my sisters and brothers, mornings, the moon. Besides that I am an earthling, a woman, a daughter, a student, a human being with legs, wings, tears, laughter, fears, anger, love, doubts and dreams. I eat, I shit, I sleep, I menstruate, I breath and I trust in the universe.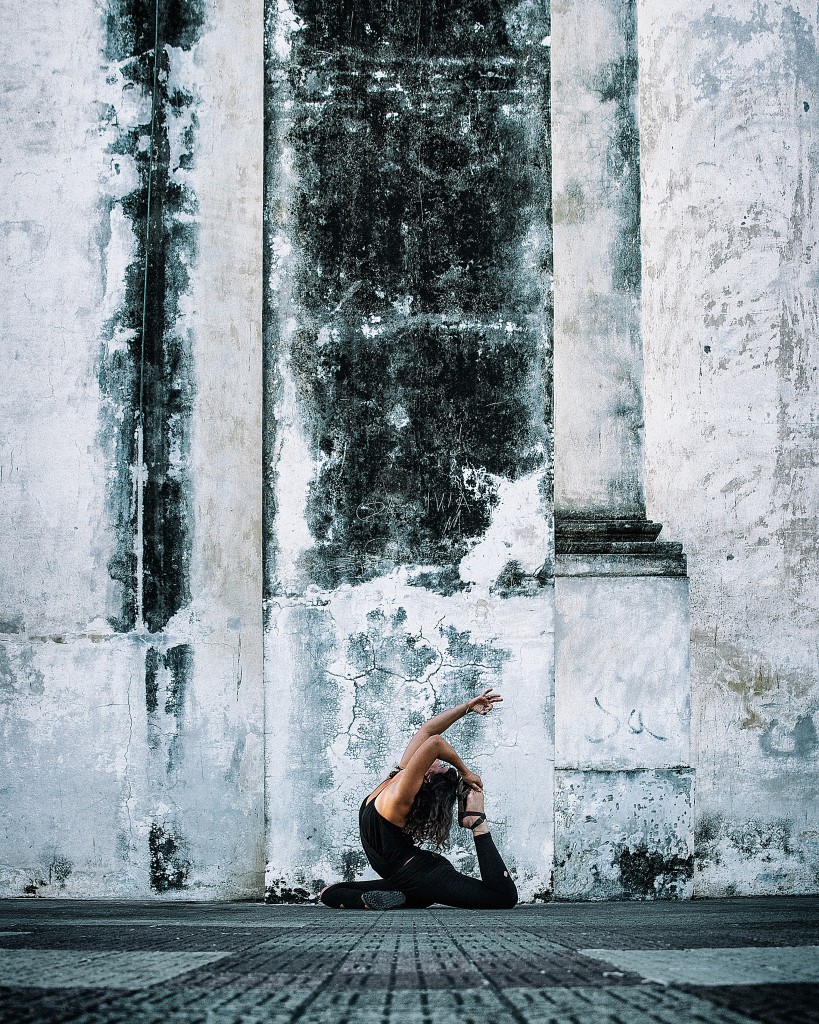 I practice yoga because it saved my life, at the time in the clinic. I didn't know that it will be possible to love myself.
Yoga reminds me of the inconsistencies in the world. I have days and weeks with daily practice such as days without any yoga. I have days full of light and lightness such as heavy dark ones.
I have classes with great fancy poses and also classes struggling to do one single sun salutation.
What remains is: i never had a single yoga class that made me feel worse than i felt before the first deep breath I took.
I do yoga because I feel myself better, deeper and more clear.
And I believe that these three attributes help me to see the world better, deeper and more clear as well.
Words: Teresa Moninger
Fb & instagram: relovesoulution Teresa Moninger