To all the divine Goddesses out there. I cannot recommend enough the Goddess Oracle deck for you to work with! They connect you back to the divine feminine wisdom that we have forgotten but have known all along.
'The Goddess Oracle celebrates the many facets of the Goddess as she has been worshipped in cultures around the world since the beginning of time. Through a Diynamic combination of poetry, mythology, and ritual, this magical oracle offers insights and guidance for handling the challenges facing you. By helping you understand the present, The Goddess Oracle enables you to create your future as you want it to be."
My favourite part is the meditation that comes with each card, as it helps you connect with the energy of the Goddess that the card holds. The cards work with Goddesses from all different traditions and help you also understand their history – from Isis to Aphrodite to Ix Chel, Pele, Freya and many more!  I have a feeling that in the future, pop stars will be the Goddesses of the past – and people will invoke their energies to empower! They kind of already are if you think about it. I know I have been guided by many – Madonna got me through my childhood and more recently I have been working with the energies of Kate Bush, Bjork, Princess Nokia, Beyonce  – all divine Goddesses for their reasons!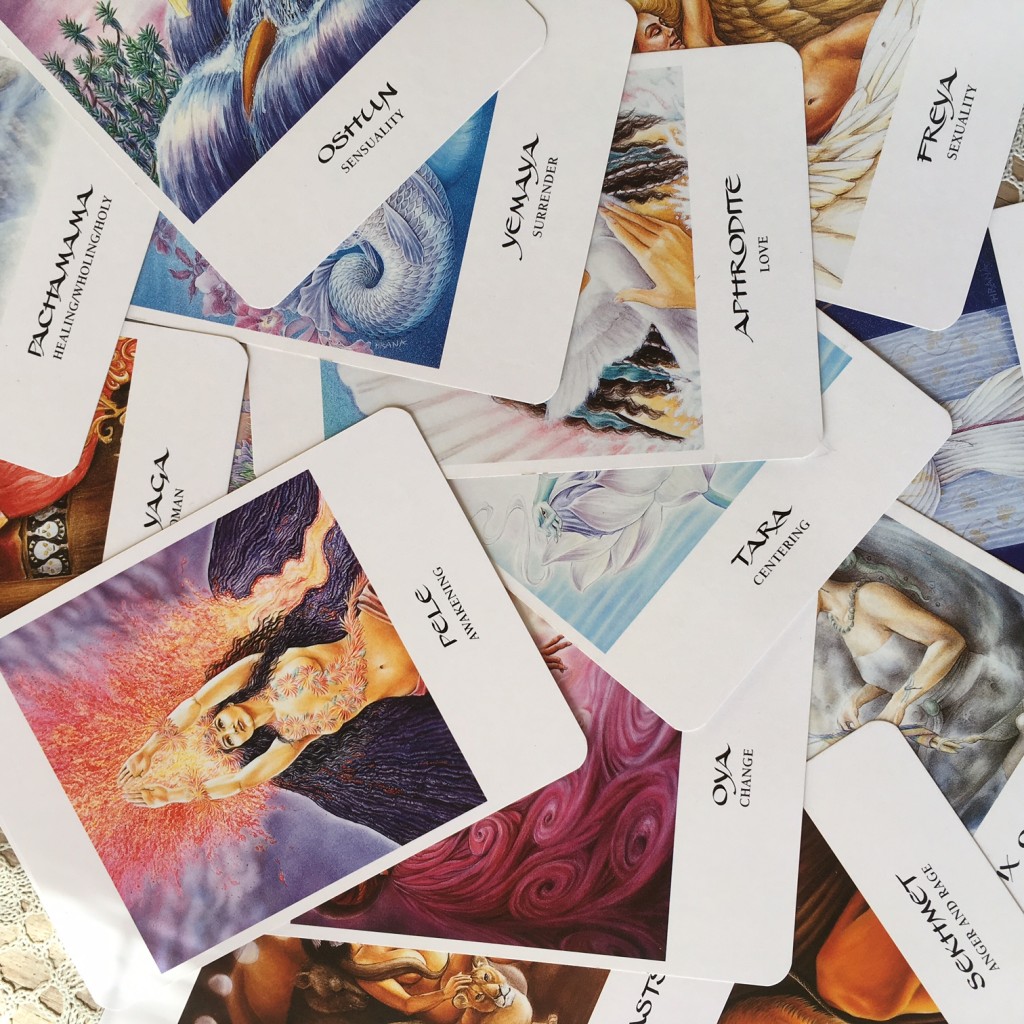 This post was written by Kim Booth