The perfect 40 Day At Home Yoga Retreat for self isolation

The Essential Guide For Soul Adventurers: A 40 Day Journey To Joy is a luxury limited edition, 40 day at home yoga retreat using the healing practices of Kundalini yoga, meditation and shamanism. A world-first blend of QR code technology and spiritual practices, participants can join from anywhere in the world and benefit from the ultimate empowering self-care experience from leading Kundalini yoga teacher Trish Whelan.
Already being used by doctors and NHS staff working on the frontline of battling COVID-19, the Essential Guide For Soul Adventurers: A 40 Day Journey to Joy is available as both an online programme and a limited edition video book, filled with powerful de-stressing and calming techniques that everyone can benefit from during these turbulent times.
¨Just wanted to say thanks for doing this. Much, much needed soul check in after the unbelievable craziness of what is going on. I have shared with many of my colleagues who are all working crazily. This is exactly what we need.¨ - Doctor at a London hospital
Created by leading Kundalini yoga teacher and founder of Soul Adventures retreats, Trish Whelan, the online programme presents a potent journey of healing for participants. Each morning over the 40 days, the reader will use their phone to scan the relevant QR code, which takes them to a video kundalini yoga class led by Trish. Each class includes an introduction filmed at a different location across the magical island of Ibiza, where Trish lives and has run her popular Soul Adventures retreats from for the past eight years.
The Essential Guide For SOUL ADVENTURERS: A 40 Day Journey To Joy is available to purchase as a luxury limited edition video book (€180) as well as an online version (€80).
See below for an example from Day Four – healing the energy of the fear  - click below image to join the class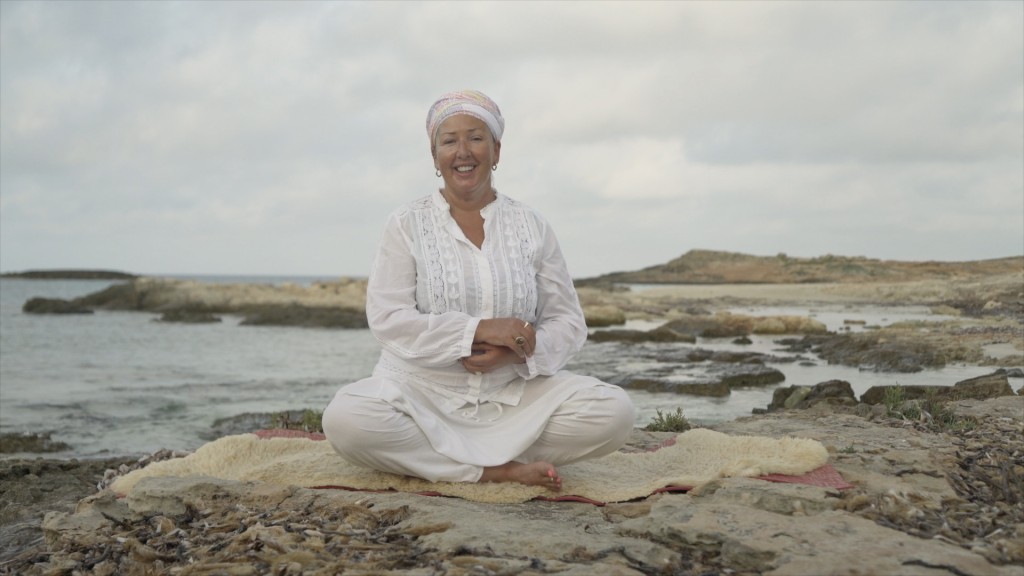 PURCHASE THE ONLINE VERSION HERE

Trish Whelan, Kundalini yoga teacher and author of "The Essential Guide For Soul Adventurers: A 40 Day Journey To Joy" says: "I really wanted to create something very beautiful, something that was a deep experience. It's something people will have and hold dear for life. The book is a journey to heal and empower the self. At the end of the 40 days you will feel clear and connect to yourself, like you've been guided into a better version of yourself. A soul adventurer is really someone who wants to have the fullest experience of their soul, in this lifetime, and this is the perfect manual for those who are seeking that experience. One by one we heal ourselves and one by one we heal the world."
Book & Online Course Features:
A 40 Day Kundalini Yoga Retreat at home
A 1 hour Kundalini yoga and meditation class every day
Deeply healing meditations
Stunning photography of Ibiza
Life hacks to make you feel more vibrant
QR code technology
Access to online healing circles lead by Trish
About Trish Whelan:
Trish Whelan is the founder of Soul Adventures and has run life-changing kundalini yoga and meditation retreats since 2013 in Ibiza and other exquisite locations worldwide.
As well as a Kundalini Yoga and Meditation Teacher, Trish is a Reiki Master Teacher, a Shamanic Healing Practitioner and a Sound Healing Therapist.
Having practised the healing arts for almost 20 years, Trish believes we all have the power to connect to our own true bliss and works with an open heart to facilitate helping people to embrace life and move further along their own path to happiness, harmony, joy and love.