"Love loves to love love"
"I love that quote from James Joyce and I absolutely love to work with the heart and with the softening of the energy at the heart centre and facilitating helping people to drop deeper into love."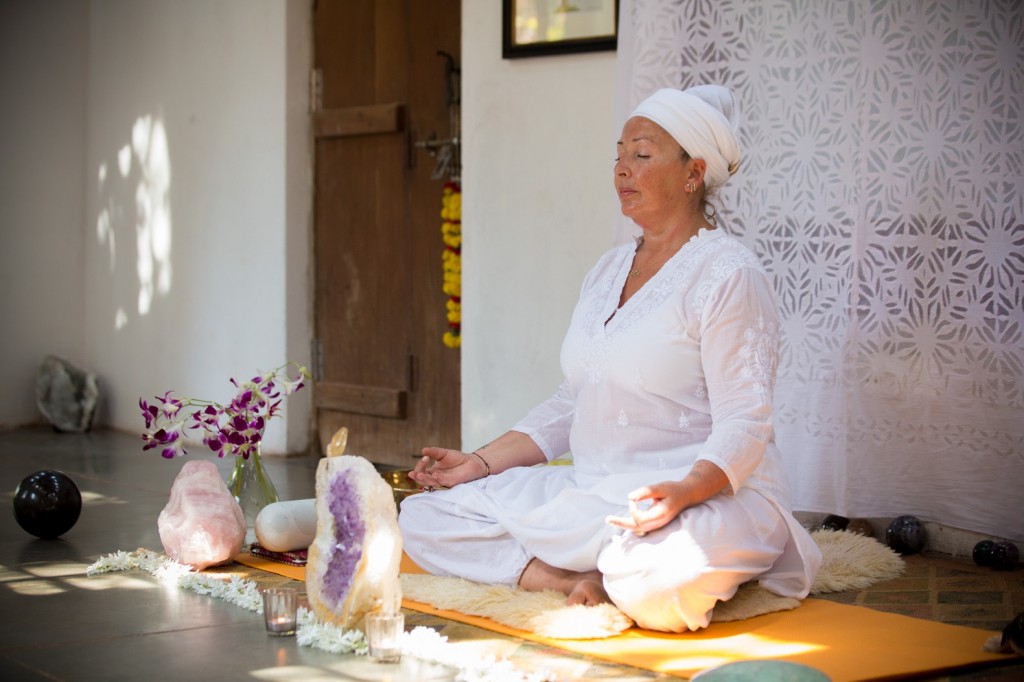 Held in a magical mountain top finca in Ibiza, Trish Whelan hosts retreats throughout the summer. Below is information on her Kundliani yoga and meditation retreat, focusing on the heart.
"During this retreat we focus on fully coming back into our connection to love, pure, true, absolute LOVE, the big LOVE, the personal LOVE, the cosmic LOVE.
Exploring what it feels like to really open up fully and completely to the vibration of love at the centre of the heart, to fully allow ourselves to flow deeper and deeper into higher frequencies and feelings of love.
I am delighted to present this retreat with the wonderful Tess Prince looking after the kitchen offering each day.  Tess is the founder of Love Food Ibiza, a conceptual foodie website celebrating the very best produce on the island. She is a well respected chef, stylist and food writer with a background in nutrition and food development. Tess is a true ambassador of mindful eating, sustainability and organic produce, sourcing the very best seasonal ingredients on the island – some of which are homegrown. She is passionate about what she does and ensures that she brings joy to the table with a touch of love and an explosion of flavour every time.
This long weekend will focus on practicing kundalini yoga kriyas and meditations designed to bring us in a profound connection to the LOVE and releasing blocks to LOVE from the heart centre, making space, bringing in the peace, settling the energy and becoming the still lake at the heart centre reflecting love back out to each and every other heart we meet …"
Join us for the LOVE REVOLUTION  – Trish X
The LOVE EVERYTHING retreat is held
1-4 June 
3-6 August
For the full retreat schedule, check HERE