SIBS (Self-isolation baking syndrome) and recipe for carob and almond brownie 'from the field' – by Hannah Lederer

The big red global pause button has been activated and with it, we're staying at home, we're being resourceful and we've all got baking fever. Scrolls through endless streams of breads, cookies, brownies and pies. Pies! Yes certain city dwelling pals of mine who bolstered the economy of deli bars are proudly turning their attention to shortcrust pastry. I am happy to admit that I've got a heavy case of SIBS (self-isolation baking syndrome). Flour mills have doubled production in the last month, yeast is almost worth it's weight in gold and people all over the world are happily kneading dough connecting to their ancestry, getting some exercise and letting out mental frustrations (the dough can take it!)
Since I was a child, there has always been something magic about how you can create something delicious with the right combination of patience, creativity and science. Granny's perfect sponge cake from a collection of ingredients which in their raw states don't really look like food at all (flour, whisked eggs, rising agents, fat) Tricky to nibble flour like you crunch a carrot whilst prepping soup. The point is, with baking, you are exalted with a sense of accomplishment from carefully measuring your ingredients and combining them at the right temperature. Crucially, the accomplishment is coupled with a delicious result. Even when it doesn't turn out exactly as you'd hoped, there's satisfaction in questioning why – often the oven gets the blame!
At this time, a lovely gesture of kindness would be to gift something sweet to your immediate community or to your neighbours (being mindful of restrictions). I think you'll find with mask on, they'll gratefully take a warm loaf from your gloved hands! And when home alone, there's been a surge of popularity in online live 'bake-a-longs' indicating how much we love to share the process of baking and eating with others. Discover a bunch of like minded cookie fanatics with whom you can simultaneously break the proverbial bread or double chocolate salted caramel cookie. YUM.
Not only am I more smitten with baking than ever before (thank you isolation wardrobe of permanent loungewear), I've also turned my eye to foraging. In these resourceful times what better way to a) reduce the risk of being pulled over by police when driving b) save money on ingredients c) take care of the land by rescuing food that would otherwise fall and rot. Fortunately on Ibiza we have countless forage-able goodies. In the campo, power cuts go hand in hand with being surrounded by wild edibles happily growing in the field. This brownie recipe emerged on a walk around the land seeing an abundance of carob, almonds and oranges. 
It was a two day process to make the brownie (don't worry you can also buy your ingredients… unless you want a foraged brownie in which case Hurrah! more power to ya!) First, gather carob from the trees – these need to be processed into a flour which requires removing the seeds from the pods, dehydrating the pods then whizzing and sieving until you have a fine flour. The almonds have to be cracked out of their sturdy shells then grounded to almond flour. Of course sub in regular flour if you can't get carob or almond flour but expect a slightly different texture.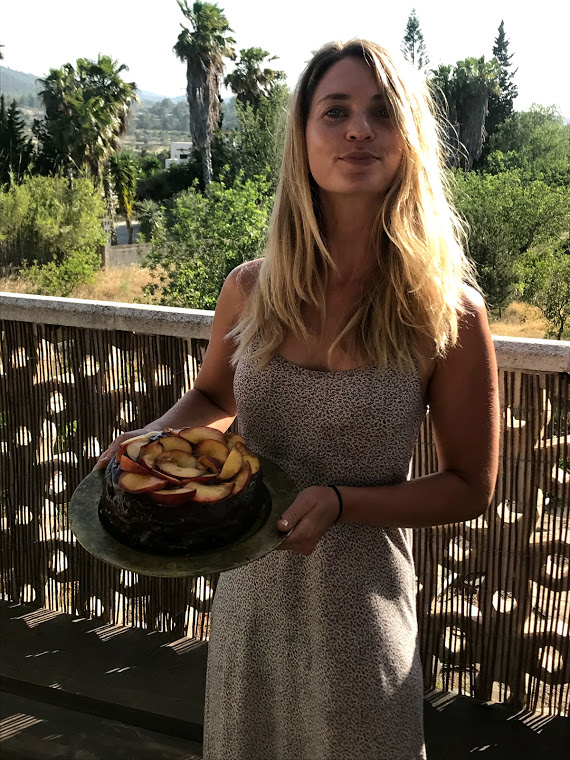 Carob, sweet potato and almond brownie
1 large or 2 small sweet potato about 450-500g
3tbl olive oil or coconut oil
1 tbs chopped almonds for scattering
Optional blobs of peanut butter or tahini or chocolate chips on top (yes please!)
First roast the sweet potato until totally soft in its skin. Allow to cool then scoop out the flesh.
Mix the potato flesh with egg, oil and honey (if using).
In a separate bowl mix the ground almonds and carob. Whisk in salt and bicarb.
Mix the wet and dry together and stir in orange zest.
Pour into a baking tray – square or round will do, use what you've got to hand.
Top with some chopped almonds, or peanut butter or choc chips.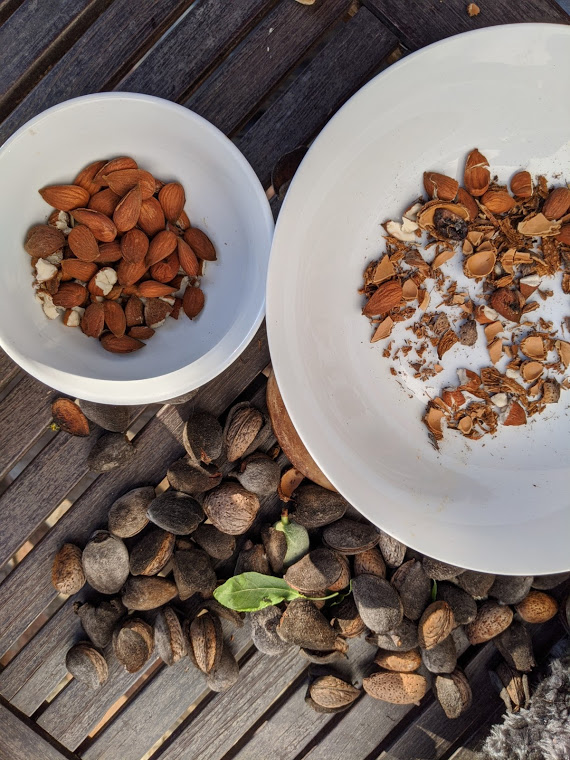 Bake 30-40 mins at 170. Check with a skewer you want it clean but with a a couple of moist crumbs as the brownie will cool and cook a little more in its tray.
Allow to cool then tuck in!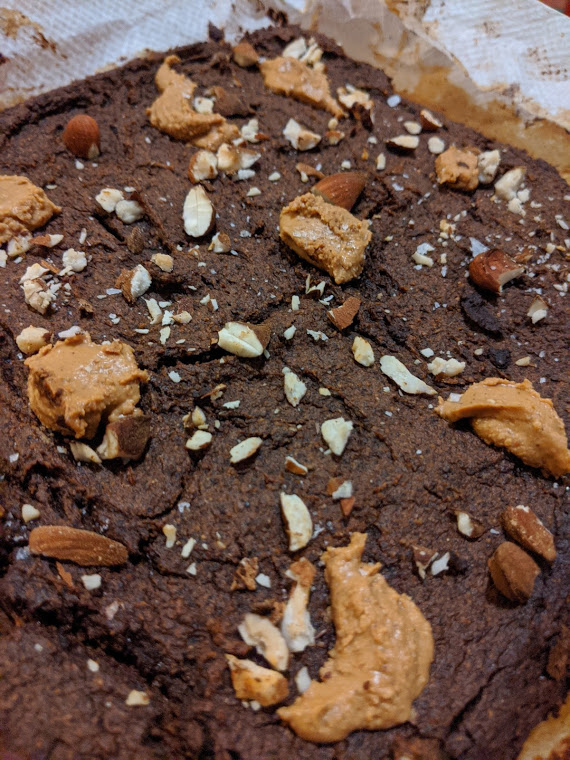 About Hannah Lederer
I am a chef on Ibiza and love cooking for retreats and travelling the island in different villas with clients. I cook as locally and seasonally as possible finding farmers here and using foraged ingredients wherever I can. I love showing clients how we can use different ingredients from the land. I have a garden of my own and grow many herbs and vegetables. I love to ferment and preserve to make the best of the season and am excited to share some recipes and tips for growing food.
IG follow: @han.made.food