Week three of Cosmic Pineapple 2016 explores the element of fire. Check within for the schedule, including a round-table discussion on the conscious approach to dance music with Native Instruments, a tantra workshop, Kundalini yoga and gong by candlelight, energy work and healing, tarot, 'Create Your Art's Desire'art workshop, swimming with mermaids and more in the day… At sunset we have an outdoor cinema experience and in the night we enter the dance with Josh Wink and more. 
Cosmic Pineapple is a charity event and is free entry by guest list – email cosmic@cosmicpineapple.co.uk to sign up. The selected charity donation for the third Cosmic Pineapple is http://www.youngminds.org.uk/ –  "YoungMinds is the UK's leading charity committed to improving the emotional wellbeing and mental health of children and young people. Driven by their experiences we campaign, research and influence policy and practice."

Cosmic Pineapple @ Pikes, Ibiza 
Thursdays… September 1st /8th / 15th / 22nd
4pm – 4am
After just over a year of sharing good vibes on the inter web, Cosmic Pineapple is birthing a new phase. Timed in with the new moon on September 1st, which was also a solar eclipse – a strong time for new beginnings – Cosmic Pineapple began a four-Thursday residency at Pikes, Ibiza, on the 1st, 8th, 15th and 22nd of September. From 4pm – 4am, Cosmic Pineapple merges the magic and music elements of the island of transformation and welcomes a realm of positive inclinations. Light tribes, open your heart and mind and step inside the rainbow of creation as a doorway leads into a new world of your imagination…
Part Three…
September 15th @ Pikes
Dress theme: Cosmic
Element: Fire
Week three is based on the element of fire. Fire is the energy of transformation, the creative force and quality of nature. It is dynamic and energetic and has the ability to transmute stuck energy and lift you out of limitation.
Cosmic Activation Area: 4PM – 10PM
5PM: Opening ceremony: Blissdorf  and Carli Susu – Har Haray Hari Waheguru
"The fire element is the light of our soul — Spirit manifested in our physical being. The purpose driving the fire element is to awaken our consciousness and to shine our light." – Blissdorf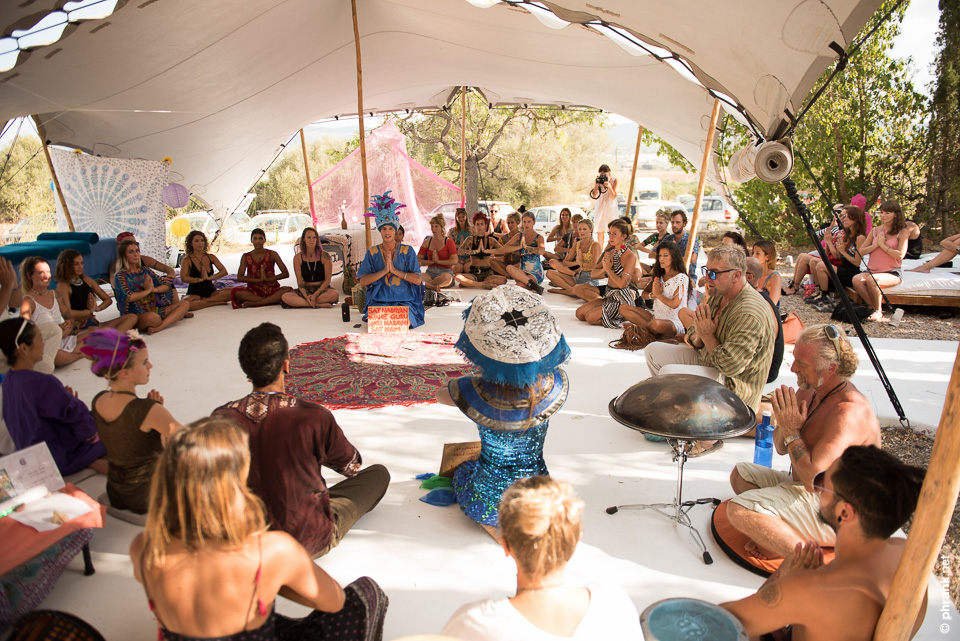 6PM – 9PM: Healers 
The Cosmic Activation area will have healers offering taster sessions of massage, reiki, tarot, energy work, crystal healings, reconnection healing, Human Design, Lucid light work and more. On a donation basis, you can find what works for you!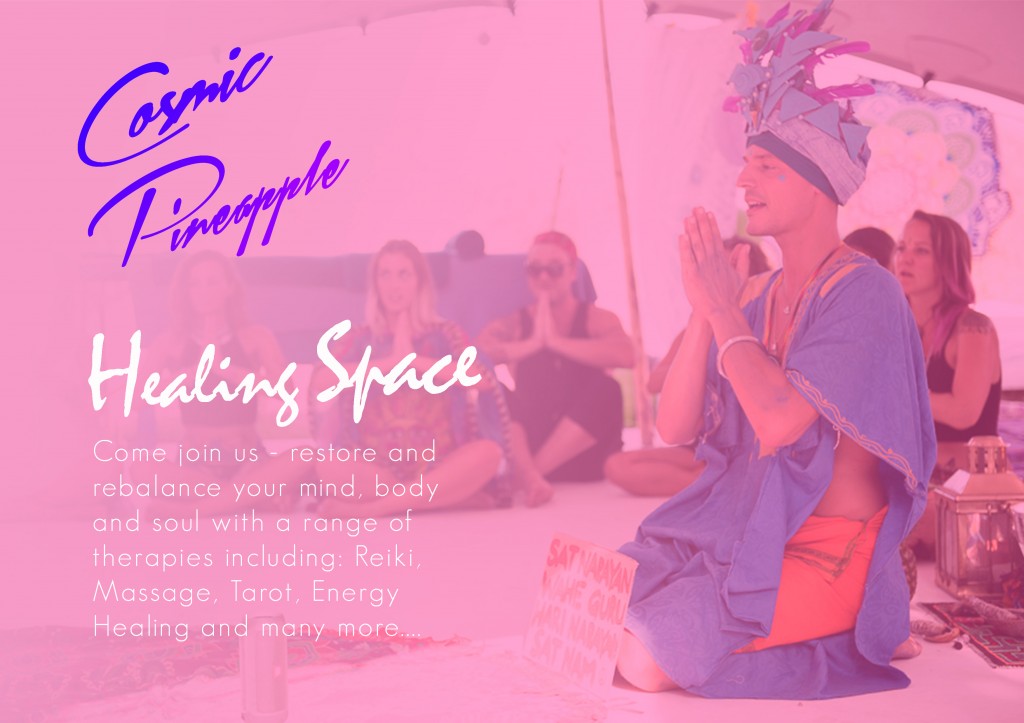 6.30PM-7.30PM – Tantra workshop with Coco Bliss
The Art of Love & Joy
Do you want to be the master of your own life and enjoy every moment you live with Love, Joy and Freedom in TOTAL BLISS? Then join our Tantra Workshop with special breathing, meditation, dance and massage to be held by the wonderful Coco Matthijssen
7.45 – 9.15PM – kundalini Yoga and Gong meditation with Trish Whelan
Honouring the full moon by candlelight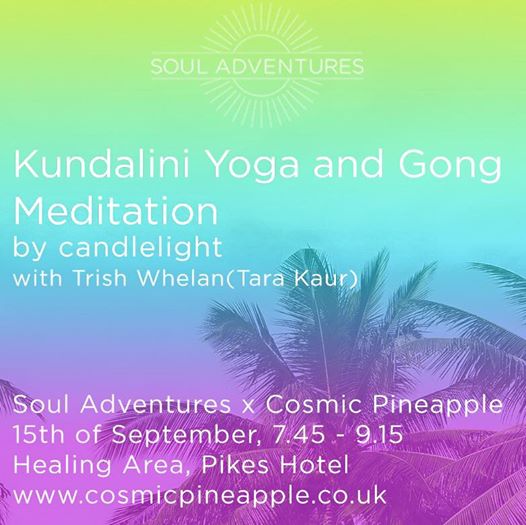 9.30pm – Secret Film from cinema Paradiso 
Showing a cult classic on the big outdoor screen!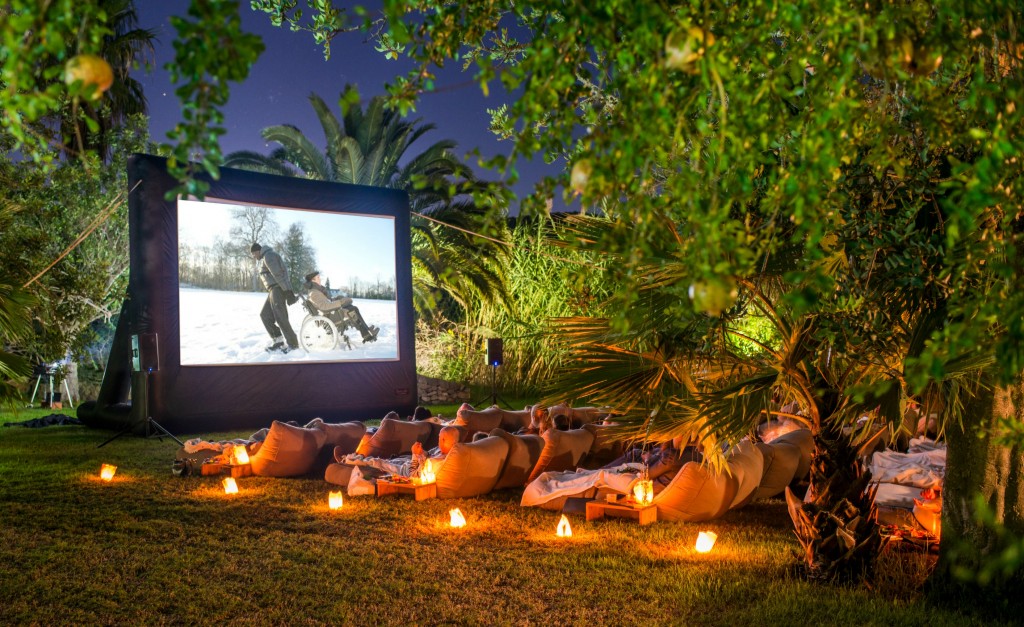 —
Pineapple Pool Party –  4PM -11PM
6PM – 7PM – Swim with mermaids with the Minx FX mermaid class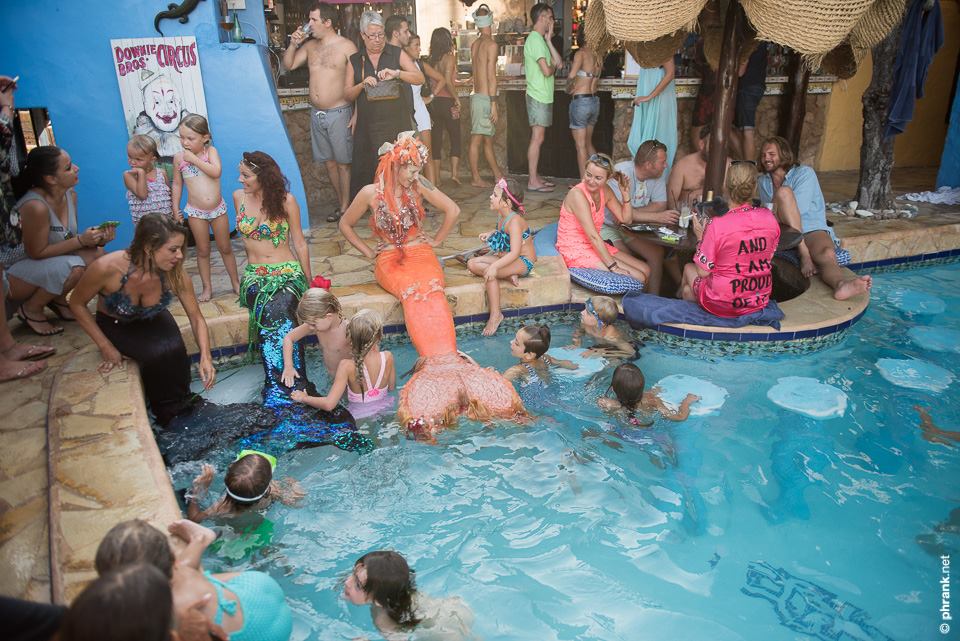 7PM – 8PM – NATIVE INSTRUMENTS –  A conscious approach to dance music – talk with Josh Wink, Acid Mondays, Bushwhacka!, Ali Schwarz and more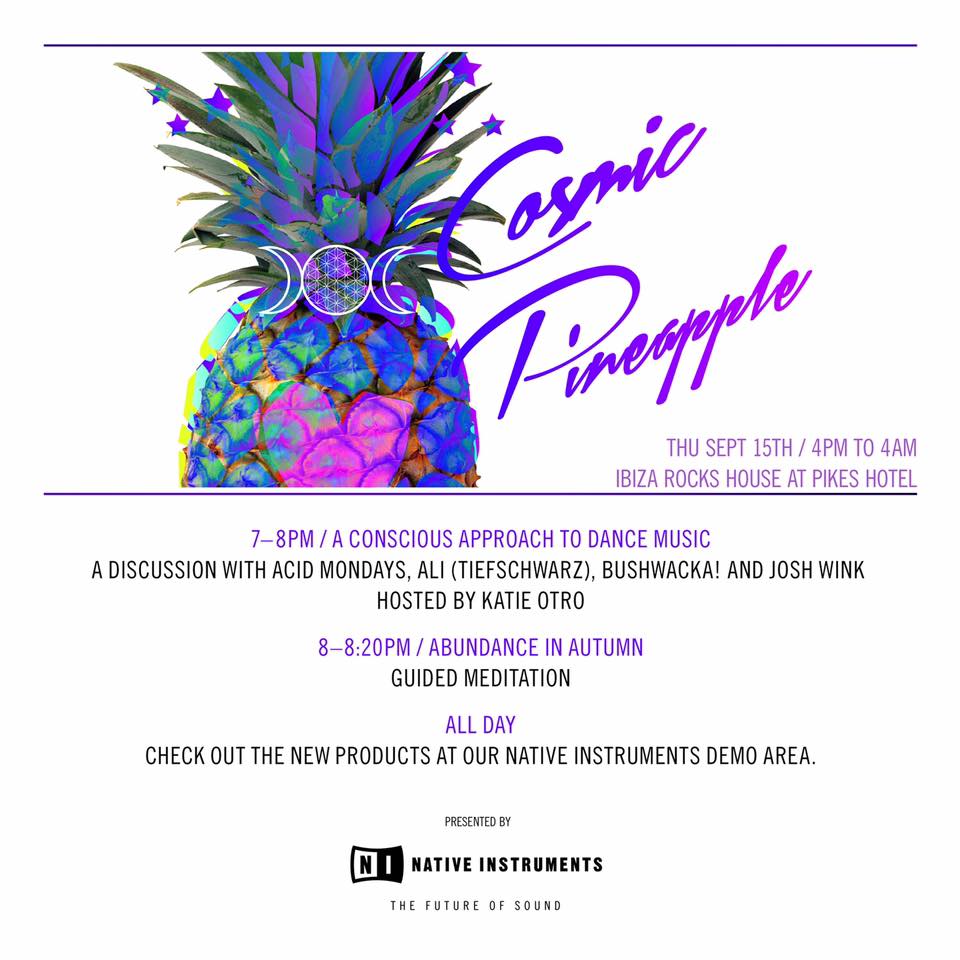 Music from secret DJs, pineapples, healthy food and drink options including juices and smoothies from Pulp'd and the special 'Cosmic Pineapple' cocktail.
'Once Upon A Time – Cosmic Bazaar night market – 6PM – Midnight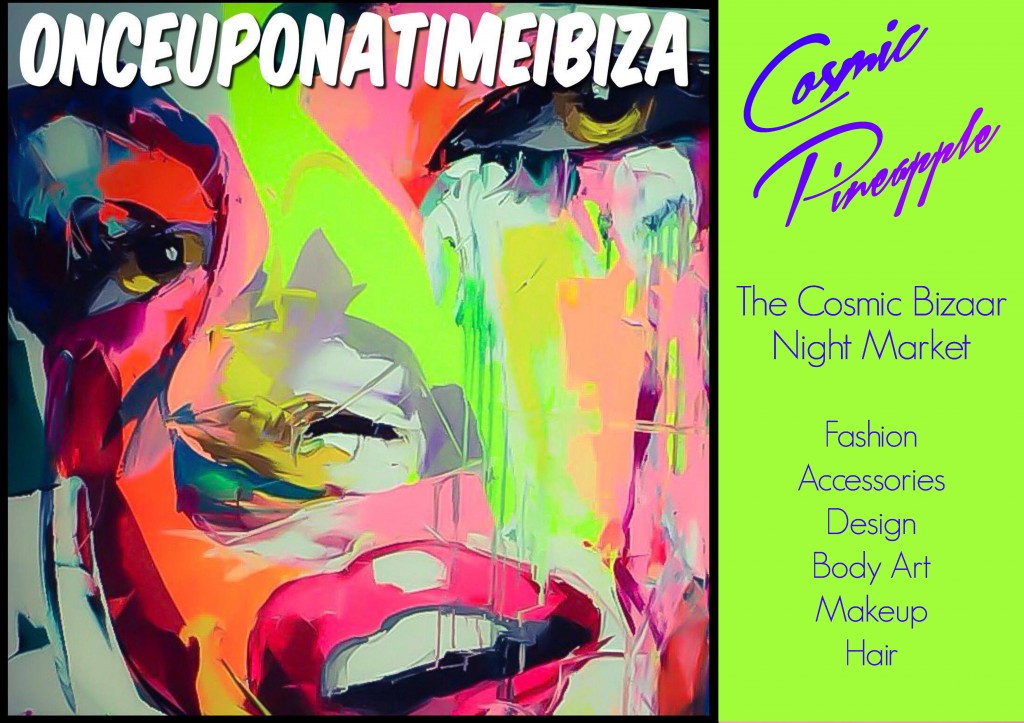 * 6PM – 9PM – Drumming circle from Ibango Tribe Drummers
6PM – 7PM – Find Your Art's Desire – art workshop by Jo Little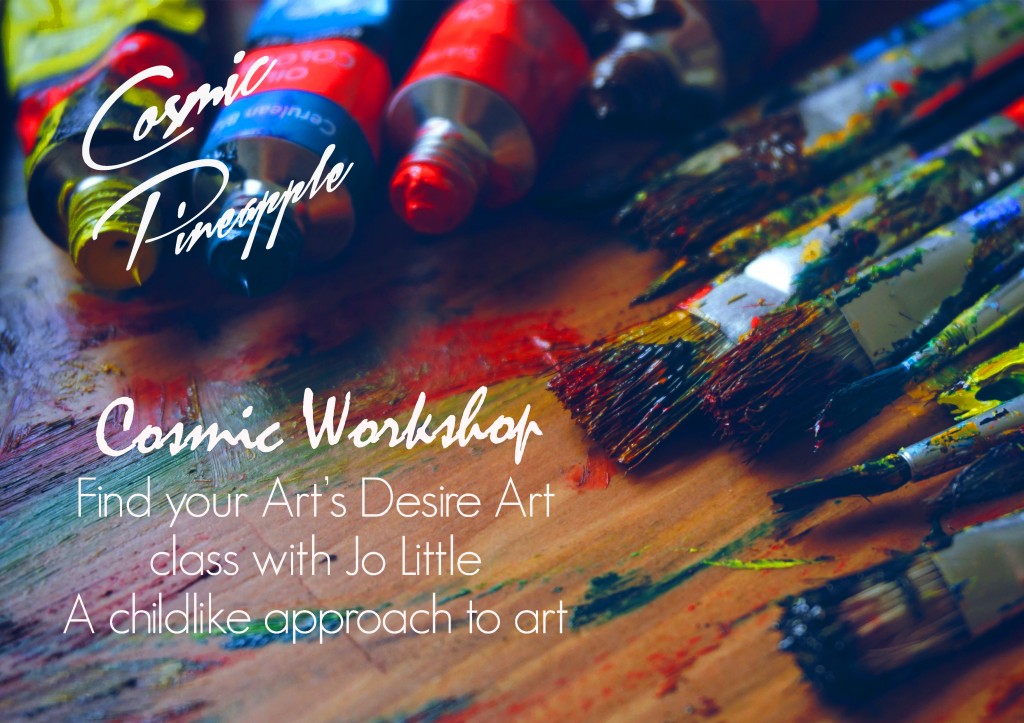 "The childlike approach to art"
I want to challenge you all to take yourself back to that place where creativity is a playful experiment. Where you are using art as an enquiry into your own psyche, to delve into the desires that create the motivation in your life."
PLUS! Market sellers from across the island including Sacred Lovechild Ibiza, Le Dangerouge, Manoma Ibiza, La Studio, Beachwear, Undercover Ibiza plus Live art from Chali Creations and more. You can also get your hair did from Guapeton and get made up from In Your Dreams, Smack Ibiza and Jam Face.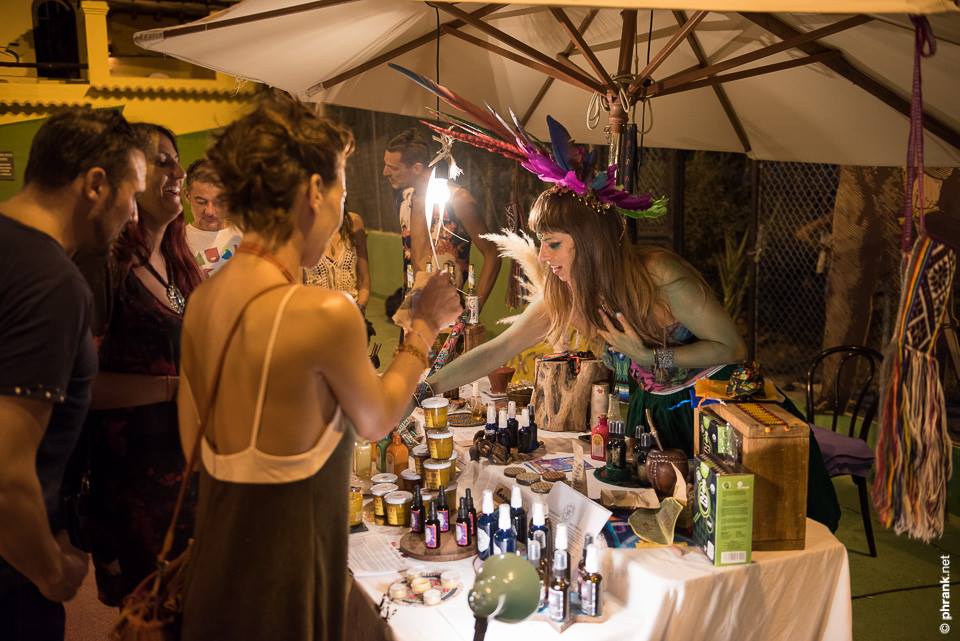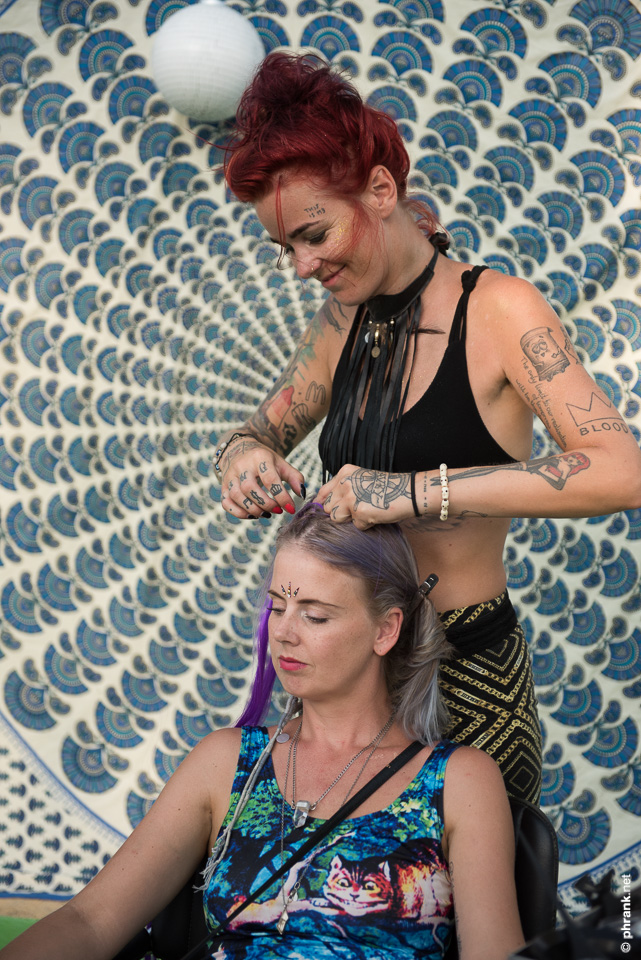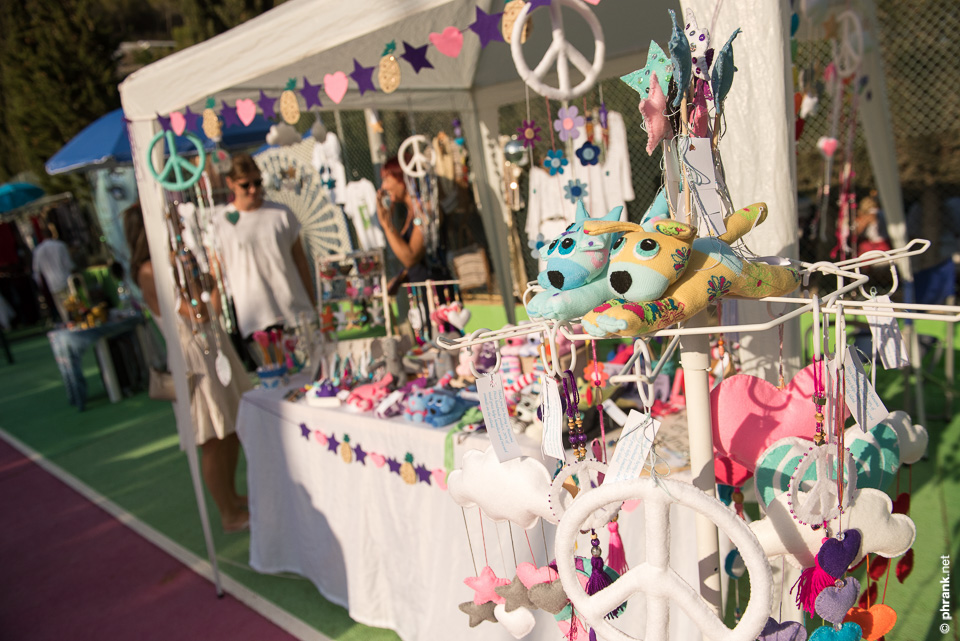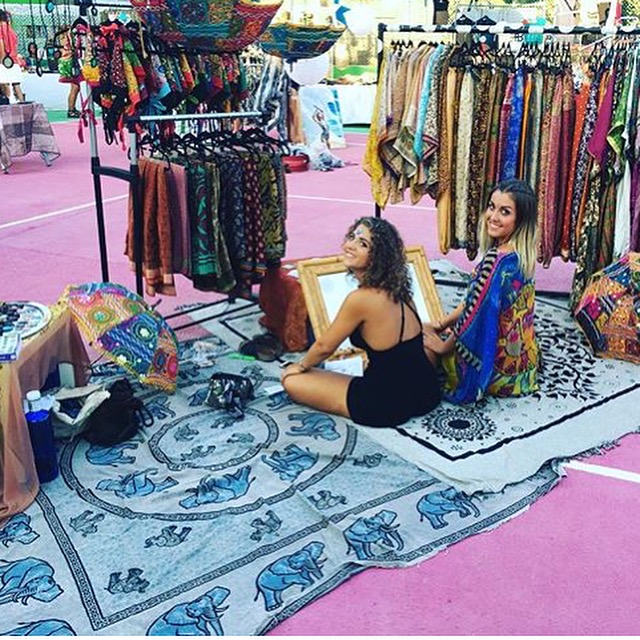 Space Rave and Cosmic Cave
10PM – 4AM:  Music channelled from outer space from Josh Wink, Mirko Loko, Luca Cazal, Cici, LePop and some more surprises…