Soothing for the soul, Ayla Schafer's second album 'Silent Voices' weaves wisdom from the earth with the healing power of song.

"These songs came through me over a few years of intense self excavation, from my deep healing journey and the profound prayers of my heart during that time. They are my conversations and communications with the invisible kingdom and the beings that live there,  with the voices that are always whispering, singing, speaking, guiding us in words that are silent to our physical ears, but that are heard by our heart and spirit.
They honour that which is Sacred, the Elements, the Ancestors, the Earth, the Sky, the Wisdom of the invisible kingdom, the Spirit world, the Silent Voices that are guiding and reminding us that we are all part of a holy creation, all related, all a breath of the Great Spirit of life.
I truly hope you are deeply fed by the prayer of these songs, that your hearts are nourished and that they help you to navigate this 'being human' especially in such challenging times." – Ayla Schafer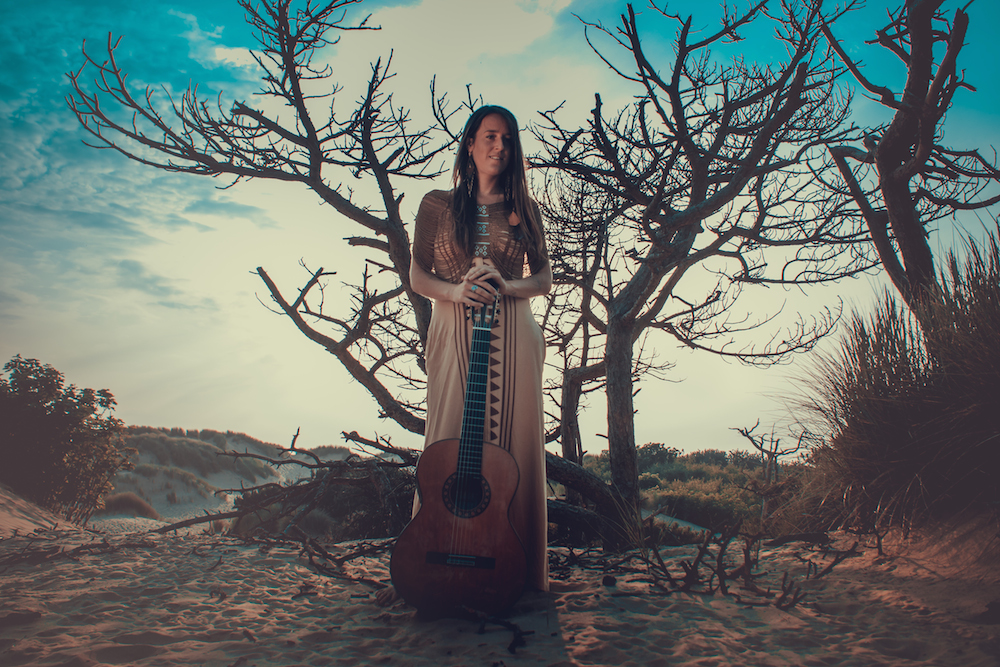 Inspired by years travelling in South America and receiving knowledge from the indigenous wisdom keepers of the lands she visited, Ayla's second album is a beautiful offering of delicate melodies and poetic lyrics. Produced by Brazilian artist Txai Fernando, 'Silent Voices' is medicine through sound and a message from spirit.
"A moving, intricate folk record that combines musical elements from contrasting parts of the world but carries a message about inclusivity and introspection. An album title that is especially relevant for the challenging times we all face, calling for cultures to be more aligned on issues we encounter as a species and the environment we live in."
Listen below on Spotify / buy here
With a growing international presence, Ayla has become known for combining the worlds of folk music with ceremonial / medicine music, a movement with a growing community dedicated to the healing power of song.
Ayla also works with organisations protecting the Amazon Rainforest, earlier in 2020 she released the single 'Music Plants Trees' – with 100% of profits going to tree planting projects. She is also leading the way in 'Artivism' with the campaign 'Music Plants Trees'; the vision and mission to help reforest the world through music and support social and environmental causes through art.
Ayla Schafer – 'Silent Voices' is released on Nixi Music – New Music With Ancient Roots And Traditions – a label founded by Txai Fernando and Nils "Noa" Lausund