Cosmix 35 comes from Ken Fan – resident at Ibiza's infamous Sunset venue, Cafe Del mar.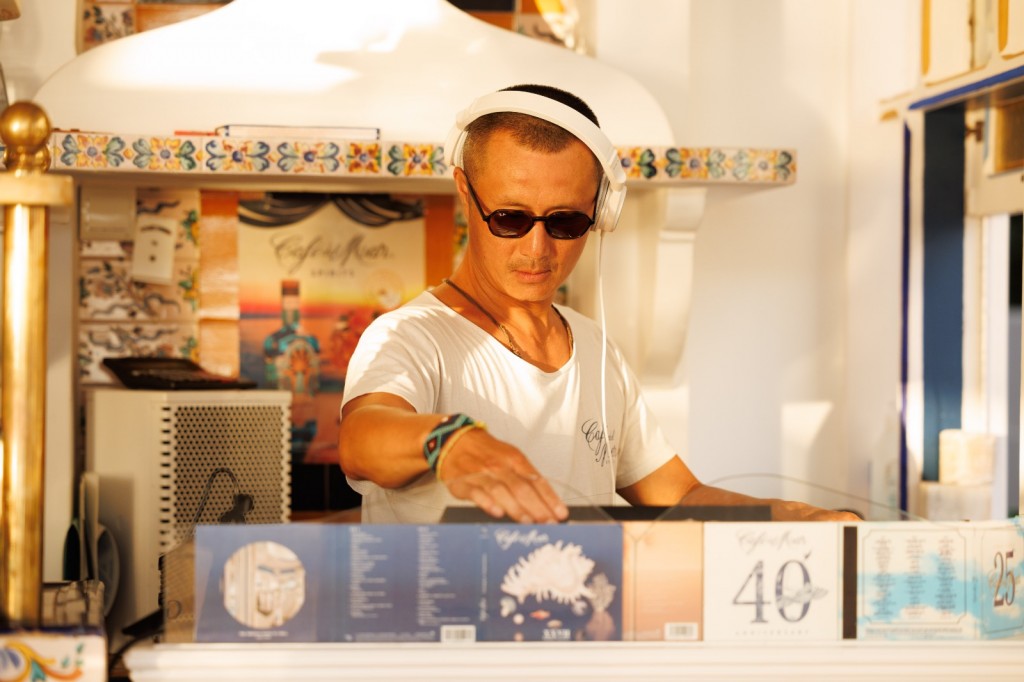 Read below for the interview and check the vibes mix link!
Tell us about the mix: A selection of Medicine, appreciation songs, chants and mantras that I have played within my sunset sets here in Ibiza, including songstress's Ayla Schafer, Danit, Nalini Blossom, couple tracks from Sunset Ashrams jewel Bahramji, some 963 & 528Hz Solfeggio frequencies in there on a couple tracks.
Where was it recorded? At my home studio in Ibiza
How would you like for people to feel when they listen to the mix? It's not your normal DJ mix and not everyone is going to get or understand what we are ultimately aiming for, which is just simply spreading "Love" around the universe, it's something to listen to at home to Chillout too, it could be nice for things like Yoga or working on the computer at home  
How has music helped to sculpt and guide you in life? Music has more than sculpted my life, It has guided me through life since childhood up to now, more recently it has changed me as a person and an artist, I don't really play clubs anymore or spend too much time in researching on that sort of music, I feel that I have grown out of that part of my life and the music that I play now reflects on this, I love making and playing music with more substance, meaning and intention these days, I am on a totally different path now
Music is? Medicine 
What does the word cosmic mean to you? The delights of the universe 
Please can you give us a cosmic piece of art, quote or book that moves you? Ego is the cancer of our world: Kymatica
What do you think is the role of the DJ in the modern world? Depends on the DJ and what they are hired for, but ultimately to play music and give their audience a nice experience, whether it's for a club full of kids dancing or a sunset DJ playing a Balearic set for the music lovers and connoisseurs.
How can we make the world a better place? Give everyone plant medicines, teach kids meditation/Yoga at school like they do in Asia, Spread love in all that you do when you can. 
Are there any causes you support that you would like to bring awareness? Anything to do with Saving and preserving things like the rainforests of the world, the sea, children, poverty and anything that supports researching natural medicines
Your favourite cosmic website? I don't actually have one, I normally just watch stuff which are recommended to me or passed to me via what ever channel.
Your star sign? Gemini star sign, Dragon Chinese horoscope and The Hummingbird 
A pineapple fact?  You can grow pineapple plants by slicing off the top of a pineapple and planting it in soil "like a clone"
A music fact? Solfeggio frequencies are a set of 9 electromagnetic tones that are reputed to have the power to heal and raise consciousness. They form the basis of many ancient sacred music traditions dating back as far as the 8th century, such as the Gregorian chants and Indian Sanskrit chants, Albert Einstein once said, "everything in our Universe is vibration."
This post was written by Kim Booth