Cosmix 34 comes from Camilo Miranda – an Ibizan based DJ who conjures the spirit of a colourful and free early Ibiza. 
Camilo Miranda is a face behind the music of DJ sets sculpting sunsets and long hedonistic nights into mornings in Ibiza's intimate clubs and spaces. Resident at Pikes Ibiza, he is regularly found in special island spaces and playing across Europe.
Arriving on the island in the late 90s with his nomadic French-Brazilian family, Camillo grew up listening to his parents beats of all countries and genres as they let him swarm the occasional party. It was his early days as a raver though, at Ibiza's psychedelic countryside, cave and beach parties, that ignited his interest in the dynamics of the night, and the role of the DJ. This led him to ascend the electronic music ladder through various venues and genres until he found a style he felt in tune with, his own unique version of Balearic.  His productions include releases on acclaimed labels on Lips & Rhythm, Is It Balearic, Music for Dreams and his own Homies Cuts label.
Started in Barcelona in 2015, Homies is Camilo's series of hedonistic parties run with fellow DJ/Producer Christian Len. Homies always comes from a start point of transforming the club or environment that they host into a "house party". In Ibiza, this party has settled at Pikes, a much loved and revered venue that with its history of decadence, its uniqueness and multiple indoor/outdoor rooms and nooks, perfectly adapts to the concept of the party. As a long standing resident Camilo proudly calls Ibiza and Pikes his home while he nd  Christian fly between the island and the mainland for their guest slots and Homies host & DJ duties.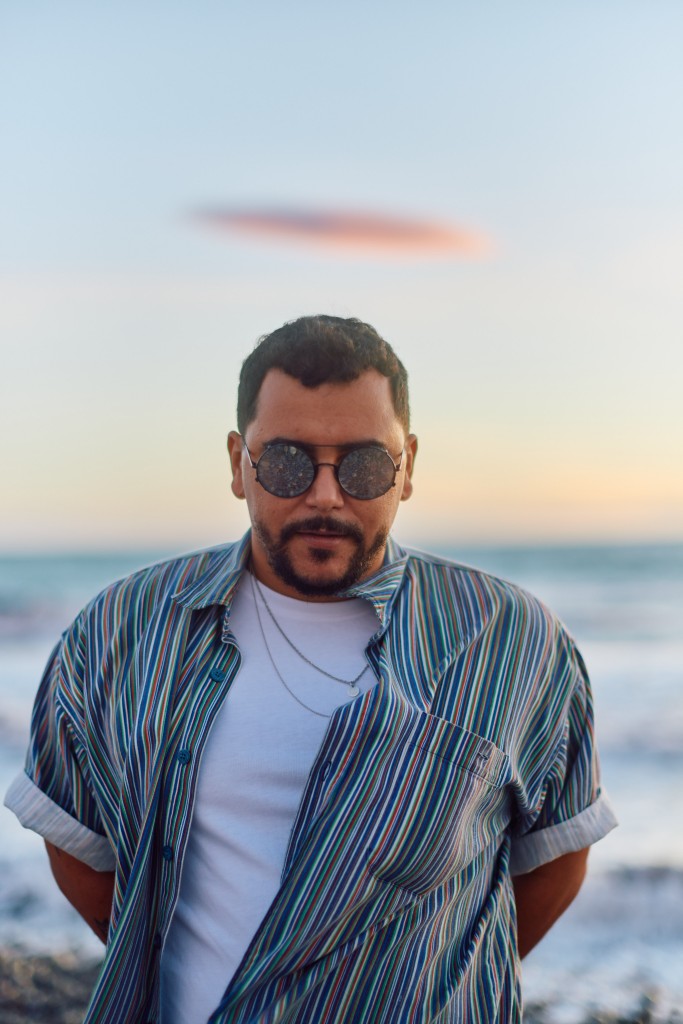 Read below for the interview and check the vibes mix link!
Where was it recorded?
It was recorded at the Openlab studios, thanks to Antonio Prosper for giving me some time to do it. And it was recorded specially for this  the Cosmic Love event.
How would you like for people to feel when they listen to the mix?
I Hope they feel good and elevated, I hope it brings the best in whatever they doing while they listen to it. Or whatever they wanna feel. 
How has music helped to sculpt and guide you in life?
It has given me purpose and focus to surpass myself. It has helped me believing in myself and achieve the goals I thought were so far away. It has help me find a loving community of amazing human beings, and many more things. Music is my passion, my job and for what I've been put on this planet. 
Music is?
Music is my passion, my job and for what I've been put on this planet.
What does the word cosmic mean to you?
That englobes the whole cosmos. So like biiiiiiiiiiig, huuuuuuuuuuuuuuuuuge, enooooooooourmus, … you get my point, hahahaha. 
Please can you give us a cosmic piece of art, quote or book that moves you?
I'm a fan of science fiction literature and specially of Isaac Asymov's work. I think I read them all. I recommend Foundation, it's a series of books that transports us to a future where humans have conquered the galaxy and all the sociopolitical problem that comes with that.  If you're not a big reader I think they made a show out of it. 
What do you think is the role of the DJ in the modern world?
Keep on playing good music !!!! Music that makes people feel and question everything. 
How can we make the world a better place?
Everybody should go to therapy… whatever therapy fits you better but just go !!
Are there any causes you support that you would like to bring awareness?
Here on the island my Homies Partner Christian Len has started, alongside other musical figures of the island, an association called Dipef ( Association of Dj's and producers in Ibiza and Formentera). The association not only aims to be a platform that gives a voice to the rights, obligations and common interests of DJs and producers in Ibiza – with objectives and a strategy for the future – but also aspires to work for the cultural and economic development of the island and its community. I think this is important for the good health and future development of the night life and to create a solid Ibizan scene for the new up and coming talents. 
You can check and support here : https://www.dipef.com/es/
Your favourite cosmic website?
This page on insta called Cosmodernism, they use ferrofluids, magnets and sounds to create these amazing and colourful patterns. Pretty damn cosmic to me !!!    
Your star sign?
Gemini ♊︎   
A pineapple fact? 
Do you know how to tell if a pineapple is ripe ? Pull from a leave and if it comes out easily then it's ready eat !!
A music fact?
Listening to music is the only activity that uses your entire brain, so keep listening to music !!
This post was written by Kim Booth