Lele Sacchi delivers a beautifully eclectic and gently curated Cosmix 29.
A revered name in Italy's electronic, house and alternative music scene, Lele Sacchi hosts a weekly radio show on one of the country's main stations – Radio 1 Rai, as well as a monthly show on NTS. As a producer, he has released and remixed on respected labels, including Soul Clap, Rebirth, Internasjonal, !K7, Crosstown Rebels, Systematic, 20-20 Vision, Get Physical and more. In 2018 he published a book, CLUB CONFIDENTIAL, that describes the 'behind the scene' of the club world starting from the many anecdotes of his career, which began in the Milan underground scene at TUNNEL and has taken Lele all over the world, including him playing at the legenadary Pikes poolside for the Cosmic Pineapple 'Mysteries of the Cosmos' closing 2019.
Check below for the mix and interview.  Thank you Lele!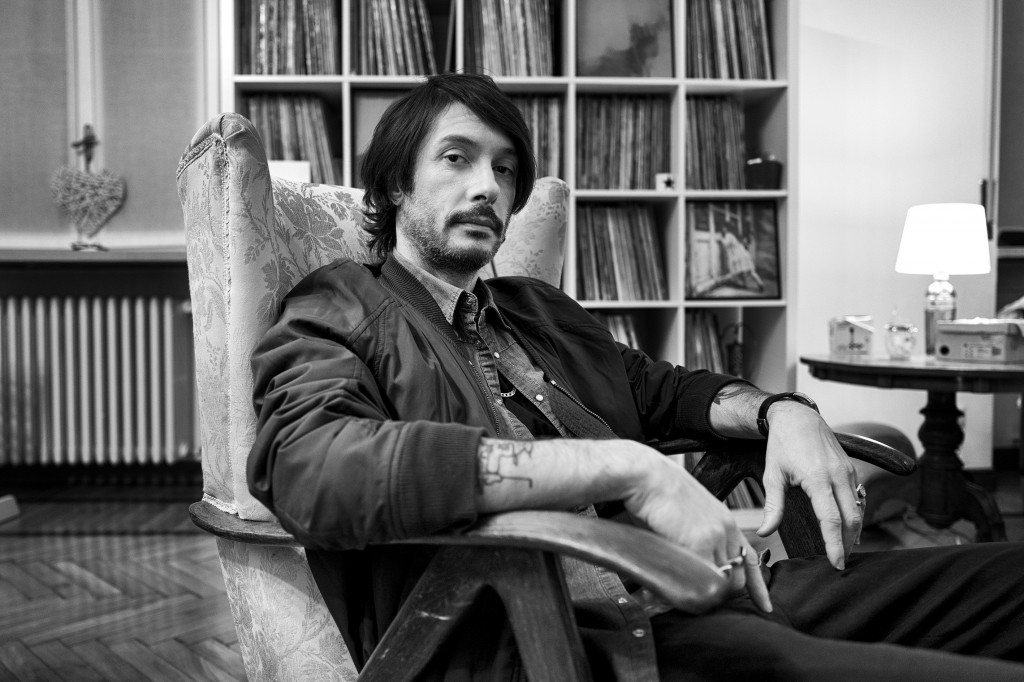 Tell us about the mix: 
I did it thinking about what could be a music meaning of Cosmic Pineapple and of course listening back to the other episodes and what concept moved the other artists involved in this. So I tried to imagine something that caught a sense of space in electronic music in different years and that could fit in a trip going from more spiritual and organic vibes to more acid-y sinth based sounds. Eventually it worked out.
Where was it recorded?
In Milano, my town, in my own home studio where luckily I can see a beautiful garden with trees outside the window so I don't have to feel the urban pressure 24h. And that can help laying down a mix like this one.
How would you like for people to feel when they listen to the mix? 
I hope they really engage to the music. Nowadays we are losing that intensity of REALLY listening to music. We have a lot of streaming opportunities and I see more and more people just treating music as background. I hope people will turn this up on proper speakers or headphones and dive into it. For this reason I tried not to leave the tracks too long or not to play tunes that were too repetitive: to help the process of entering the flow and not being bored and swim through it.
How has music helped to sculpt and guide you in life?
I cannot imagine my life away from music and all it mattered to me. I always imagined myself on a stage since I was listening to my dubbed punk tapes as a 13 years old skater. Eventually I started having the opportunity of living of music since I was 19. I'm over 40 now and I feel the urge of giving back to the pure quality of music just for the sake of it since I had the possibility of building my life around music. From giving me the strength of surviving teenage years with an identity to the wealth of my career. I have to thank music for everything.
Music is?
The purest form of expression of our inner freedom.
What does the word cosmic mean to you? 
The idea that we are not alone and at the same time that we can trust our own inner selves to conquer the huge, enormous possibilities around us.
Please can you give us a cosmic piece of art, quote or book that moves you? 
One of the first references that come to my mind has to be Lonnie Liston Smith and the Cosmic Echoes because of the name of the band and because the music is made of that trippy sinthy 70's jazz funk that really represented sonically the 'cosmic' word.
In term of arts as well I'd choose all these 70's record covers from Sun-Ra, Yousef Lateef, Herbie Hancock ('Thrust' where he's commanding a spaceship), Parliament/Funkadelic, but also some cool prog-rock covers, I am actually looking at a Perigeo one right now.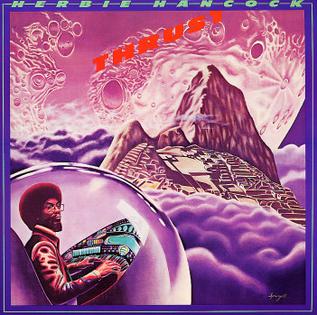 Comic author Moebius was also a major hero of mine when I was a teenager and he had a great hand for cosmic themes.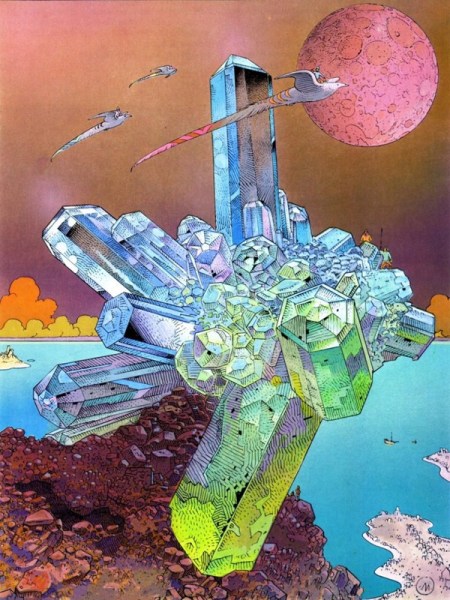 Then movies of course, Tarkovsky with Solaris and especially Stalker because of the deep questions that the whole space around us ask to us as human beings. Same as the final scene of 2001 A Space Odyssey.
What do you think is the role of the DJ in the modern world?  
It should be pretty simple: studying music to a level that allows you to guide other people towards the best possible quality that is around. The better DJ you become, the better you can adapt to the situations where you have to propose your style.
It seems that recently DJs are so entrapped into the always more extreme tactics to get to be known that they forget to study the music.
How can we make the world a better place?  
Understanding that also the unknown person next you has his/her own problems and that they could be bigger than yours.
This should at least alleviate a little bit of the anger that we spit onto others because of our own personal problems.
Let's find some pressure valve that are not other human beings.
Are there any causes you support that you would like to bring awareness? 
A person who has an illness always deserves a visit even when he/she fakes to not care. Just go and visit, the day will be better.
I know it's not a cause in the common sense we give to the word, but I believe it's a good way to start empathy and from empathy all else will come automatically.
Your favourite cosmic website? 
I only go for the Cosmic Pineapple!!! And sometimes I stream digitally some old Daniele Baldelli tapes recorded at Cosmic, the legendary early 80's club.
Your star sign? 
Virgo
A pineapple fact?
When I eat them they leave some retro bitter taste in my mouth for hours!
A music fact?
The second wave of jazz musicians started to play rounds of solos in each song because that's what they heard on the records so they assumed that's how jazz should be done. Most of them didn't know that they were listening to solos on live recordings because it was just a way to extend a song that was working the dancefloor well so it could last longer.
Music always evolved through mistakes in the process of imitation. Let's hope that computers don't kill mistakes for good.
This post was written by Kim Booth