A powerful and essential artist to watch, we bring you AFRODEUTSCHE's Cosmix 22. 
Beginning with the delicate, ethereal electro space magik of AFRODEUTSCHE´s own 'Day Tuner', the Russian/ British /Ghanaian producer's Cosmix 22 journeys deep into the high frequencies of the techno and electro realms, giving us a raw, real and rough cut mix of artists including Dopplereffekt, Drexciya, Vernon, Boysnoize and her own forthcoming releases on SKAM.
AFRODEUTSCHE played her first ever live show, warming up for Carl Craig at Cosmic Pineapple in Ibiza in 2016, and we are very honoured to host her debut Cosmix, landing as the master number of 22.
AFRODEUTSCHE will release her debut album 'Break Before Make' on SKAM on March 1st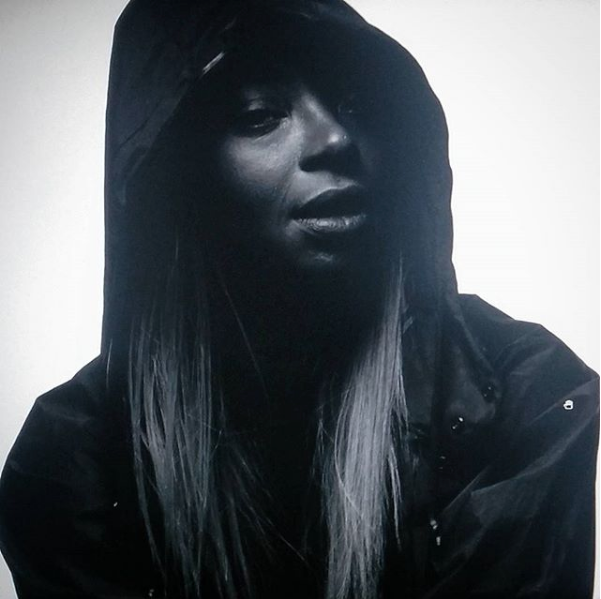 Read the interview alongside and check the latest Cosmix below:
Tell us about the mix:
Hummm, it's just a bunch of tracks that I love!
Where was it recorded ?
At home… Manchester
How would you like for people to feel when they listen to the mix ?
I guess it's about escape. Having a dance, and taking some time out….
How has music helped to sculpt and guide you in life?
Music really is my first and last thought of the day.
Music is?
EVERYTHING! A language, therapy, connection…
What does the word cosmic mean to you?
A special place, a feeling, an action, love…
Please can you give us a cosmic piece of art, quote or book that moves you?
"What a difference a day makes"
What do you think is the role of the DJ in the modern world?
Simply to share the shit they're into! Music is life, it's a universal language… Share what you know… Connect the in-betweens.
How can we make the world a better place?
Love. Respect your fellow humans. Understanding with no judgement.
Are there any causes you support that you would like to bring awareness?
Tearfund
Your favourite cosmic website ?
Cymatics – prepare for your mind to be blown.
Your star sign?
Aquarius
A pineapple fact?
The pineapple has individual fruit segments which interlock in two helices, eight in one direction, 13 in the other, each of which is a Fibonacci number! I mean, seriously.
A music fact?
Sound travels at a speed of around 767 miles per hour, through air molecules which vibrate to our ears! If there aren't any molecules present, sound cannot travel… It's also so interesting on how how music (sound) effects our bodies, how sound travels faster through water than air. Humans are made of 60% water; our brain and heart are 73% water, and our lungs are about 83% water! It's fascinating, how sound truly effects our bodies physically! Music is a therapy, moving water creates negative ions, causing a positive effect on the human body. Still blows my mind.
Check here to listen to the mix:
This post was written by Kim Booth