"With music we all get enlightenment." – Listen to the latest Cosmix from the Mayan magician…
I met Señor Kin close to the April full moon, at my friend Tara Kaur's kundalini yoga and meditation house in the north of Ibiza. He is a medicine man who walks the earth in service, working with Mother Earth, honouring and sharing her wisdom and sharing the vibrations of music from his beautiful heart. The first of its kind, and maybe the only one that will be recorded this way, Cosmix 19 was recorded live one evening as Señor Kin soundtracked a magical journey from sunset into the night. This is only an hour of what was experienced and the mix ends on a beautiful and powerful piece of music, giving reverence to one of our greatest gifts on Earth, water. Check below for the mix and inspiring interview alongside. Enjoy the journey! Gracias.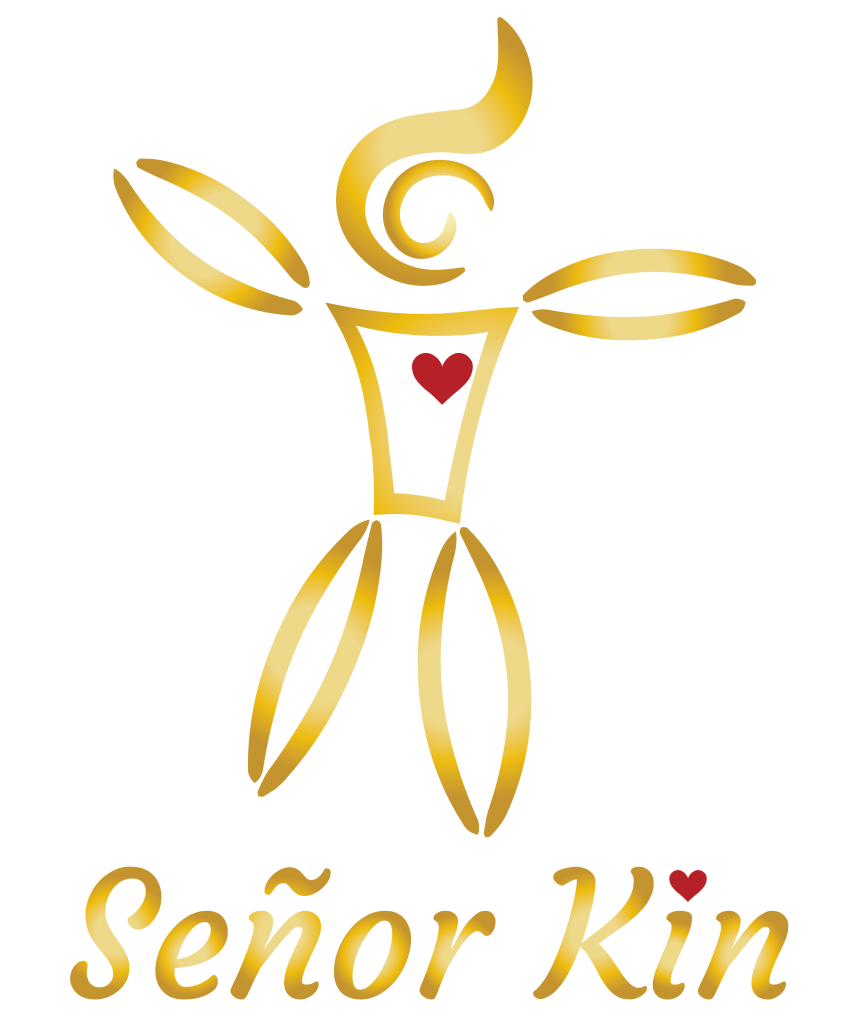 Check below for the interview and link to the mix:
Tell us about the mix?
It's a magic combination of all kind of textures, styles and rhythms…   It feels like it is taking you to a journey. It's the combination of three amazing beings, energy and feelings…  Miss Trish, Miss Kim & Señor Kin
Where was it recorded?
It was an epic day, in the dream garden in Ibiza. We had a little ceremony…  Candles, great intentions, sage, Sun, mushrooms, goddess magic cards, crystals.  And you know it was one of this days that It was like, "ohhh I'm gonna play and mix", super trusting the vibe and flow.
How would you like for people to feel when they hear this music?
Sometimes I close my eyes and I am one with music, I breathe and melodies are changing. It would be awesome to make you feel and be one with music.
How has music helped to sculpt and guide you in life?
Music help me to understand and communicate with my father, I was able to get to know him better through the songs he was attracted to.             The first time I fell in love I learned to sing, wow!  It was epic, a need and a feeling coming out of my soul…  Music has taken me to many countries and has fed my spirit. Music showed me to connect, communicate and reach.
Music is?
Colours, textures, emotions….   Music is the answer
What does the word 'cosmic' mean to you?
Cosmic. It feels like evolution.
Please can you give us a cosmic piece of art, quote or book that moves you:
A song from Nahko Bear:  Medicine for the people
Lend your ears
Lend your arms
Lend your movement anything you can
Come to teach
Come to be thought
Come in the likeness in the image of god
Cause you can be like that
With all the humbleness and all the respect
What do you think is the role of the DJ in the modern world?
To make you feel…
How can we make the world a better place?
We can make the world a better place if…  Everyone has an amazing Idea to change and make the world a better place…  The thing its to put it into practice.  Mine, it's to be happy!!   If I'm really happy it's gonna be contagious and it will spread all over!!!
Are there any causes that you support, that you would like to bring into awareness?

On  2014 and 2015 I was part of a Caravan travelling into the Mayan towns in Mexico, teaching and sharing music, yoga and hula-hoops. There is also this amazing collective, putting their seed to change the world, with a six days kundalini yoga festival every June, happening in Barcelona. "sunsunlove".
Also, have you heard of the rainbow family? It's a great movement to honour and respect Mother Earth.
I also support the 13:20 frequency, a different way to conceive time and space.
There are so many causes out there that I keep track of and I'm part of.
I'm in service!!!
Your favourite cosmic website?
Your starsign?
I'm capricorn with ascendent Leo.
Mayan, I'm Blue Solar Storm… The storm arrives and washes everything. Solar holds the vibration of the intention and blue, it's from the family of the transformation.
A pineapple fact?
Pineapple taste amazing with turmeric and Chilli powder.
A music fact?
With music we all get enlightenment.
Check here to listen to the mix:
This post was written by Kim Booth