DJing since the early 90s, Tiefschwarz, meaning Deep Black, are two German brothers renowned for their timeless style of mixing deep house and techno. Here they guide you in for Cosmix 17. 
Originally from Stuttgart, where they held their first residences at ON-U and Red Dog, Tiefschwarz are now based in Berlin and run their record label Souvenir recordings, on which they will release their new album in 2017.
One half of the brother duo, Ali Schwarz, mixed Cosmix 17 for Cosmic Pineapple. Leading you in gently, for one hour he guides you deep into the shadows of the electronic realms, whilst keeping the energy rhythmical and melodic, with a touch of intrigue…
Check below for the interview and link to the mix.
Where was the mix recorded? 
In Berlin.
How would you like for people to feel when they hear this music?
As cosmic as they can be and enjoy the ride..
How has music helped to sculpt and guide you in life?
I still remember the moments when my brother and I were dancing to our fathers tape-deck-sessions as little boys – many years later our parents came down dancing in our two clubs we were running in Stuttgart in the 90s – just two little examples how music affected us from a very early age on and it hasn't stopped ever since. I guess it will never do. Music is just the perfect friend – well, music can also be torture sometimes – but without bad music and taste there wouldn't be good on either… But as with everything else in life – it's all about the balance.
Music is?
The perfect and most complete world-language.
What does the word 'cosmic' mean to you.
Cosmic connects us with the universe.
Please can you give us a cosmic piece of art, quote or book that moves you.
Francis Bacon, Salvador Dali, Peter Breugel, David Hockney, Wabi Sabi, J. S. Bach, Patti Smith, Dalai Lama, nature.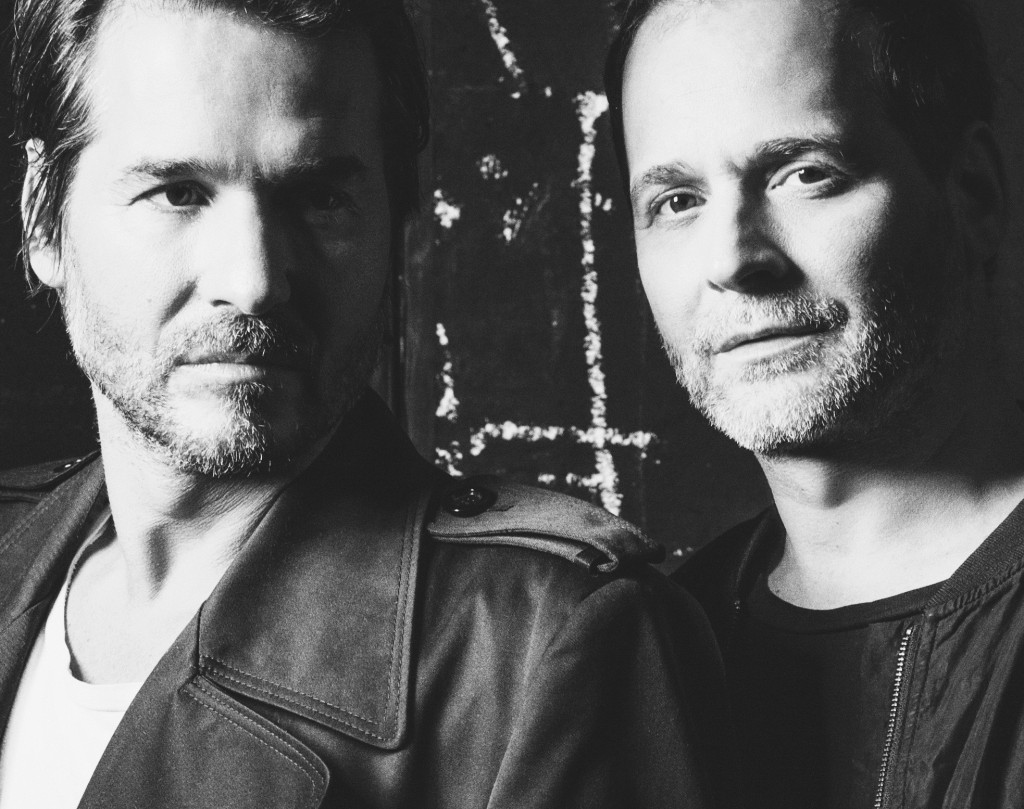 What do you think is the role of the DJ in the modern world?
Well, even the fact that the whole scene got so much more business orientated and commercial you still have the chance to take your audience on a journey into sound and take them on a great ride through the night (or day..). It's just very important that you develop your own musical handwriting, style and taste as a DJ – beside the big trends and everything that comes with it.
Is there anything in clubs / festivals that you would like to see implemented on a wider scale?
Maybe more free day-time events sponsored by the city / community..
How can we make the world a better place?
Difficult question – I think it's important to start with the guy next to you, in your neighbourhood, your city… Don't look too far ahead. It's about empathy and conciousness for whats next to you – either people or nature.
Are there any causes that you support, that you would like to bring into awareness? 
Take away fear as an advisor. More respect for nature and the human being. More recycling. Less is more.
Your starsigns?
Gemini + Sagittarius
A pineapple fact?
We made our baby in a pineapple house in mexico

(Me and my partner, not Basti).
A music fact?
David Bowie + Prince.
Check here to listen to the mix:
https://www.facebook.com/tiefschwarzofficial
This post was written by Kim Booth