Jo Little gives some of her favourite nut milk recipes: People have this misconception that milking nuts is a laborious task that is reserved for dreadlock-crusted hippies and staunch vegan activists! 
They have visions of pappy nut milk bags and a kitchen full of leftover nut pulp and dirty utensils… I mean you're welcome to do it the hard way… But I'm all about simplifying life and making things that are good for me, work for me!
So here is my nut milk regime for a solution-based reality!
Sure you can buy good nut milk at the store, or flax milk fortified with extra vitamin D, splash some in your tea or mix it into your smoothie… But the milks I make for part of my diet, they are high in fat and are ALIVE they are nutritious, delicious, and easily digestible. The only added ingredient that is not found in the pantry… Is LOVE! No additives, preservatives, or things you can't pronounce…
I make a big batch of nut milk on Sunday, ready for the week ahead – EASY!
I soak my nuts over night on Saturday, if you forget – just do it first thing on Sunday morning and make it on Sunday night instead!
I make double this and it lasts me for the week….
Whatever you like, or have, mix it up and see what works for you – I use a mix of macadamia, brazil, pecan, hazelnut, pili, walnut, almonds, sunflower, pumpkin or hemp seeds.
I make a condensed version of this, I use two cups of water and then I water it down with hot water to make tea or a glass of iced water.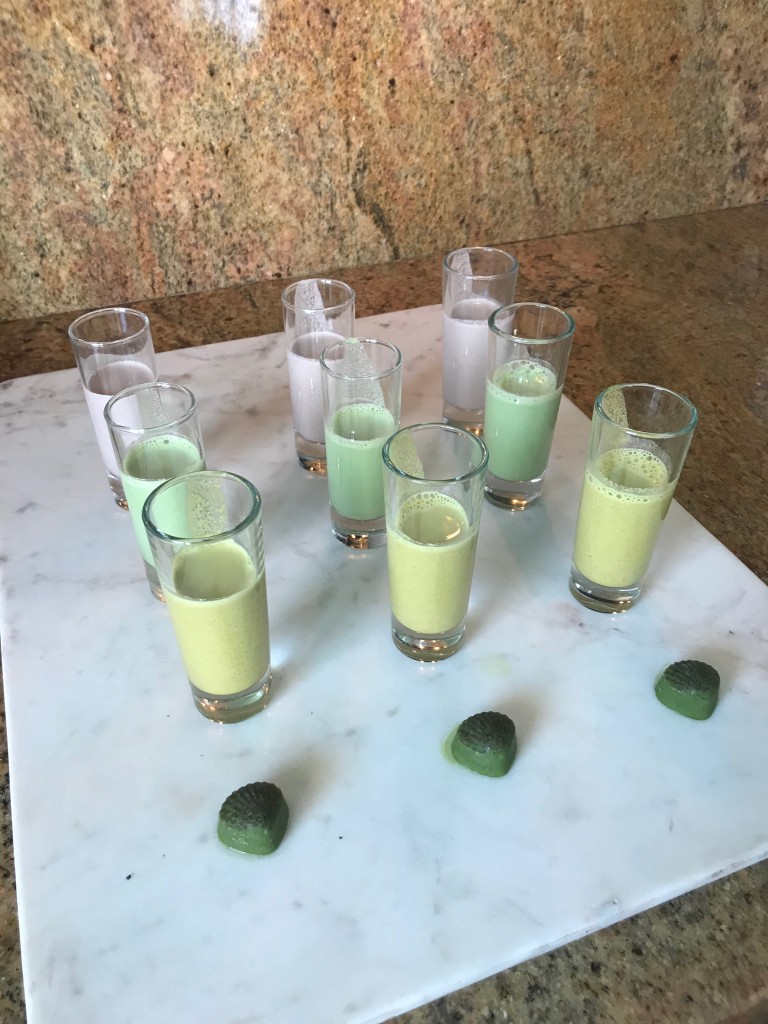 Basic Nut Mylk Recipe
1 cup nuts
(Soak overnight – THROW OUT THE SOAK WATER)
3 cups water
Or less… depending on your wish for creaminess
Sweetener
This is up to you, dates, honey or stevia
Dash of Vanilla
Ground or essence
Pinch of Salt
Throw it all in a vitamix or high-powered blender – build up to full power and leave it for about five mins – until it gets warm and all the fats are released!
You can strain in a number of ways; I use a fine metal strainer it's easier than a cloth or bag and I don't mind that my milk is a little creamer as a result. But it's a personal preference… make it easy for yourself!!!
PIMP YO MYLK!
I make three kinds of milk that I keep in the fridge
Matcha Madness
1 tsp of Matcha powder
2 tsp of Coconut Oil
2 tsp of Cacao Butter (white kind)
1 cup of Mylk
BLEND AND STORE/ENJOY
Golden Shroom
I make a chai powder which I store and use…..
4 tsp Turmeric
1 tsp Cardamom
1 tsp Ginger
1 tsp Guram Masala
1 tsp Vanilla powder
¼ tsp black pepper
2 tsp mushroom dust (cordyceps, chaga, reishi, lions mane)
I add
2 tsp of Coconut Oil
2 tsp of Cacao Butter (white kind)
1 cup of Mylk
BLEND AND STORE/ENJOY
Strawberry Rose
5 Strawberries
2 tbl sp of Rose water – or more to taste
1 cup of Mylk
BLEND AND STORE/ENJOY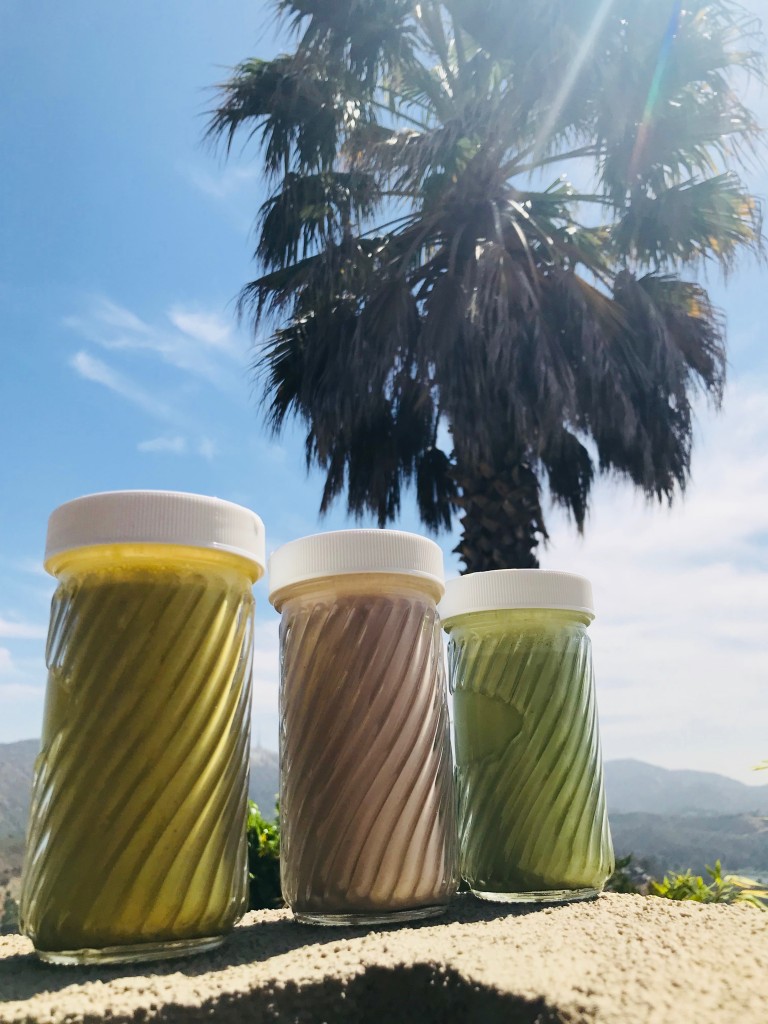 What to do with the pulp…?
There are so many things you can do, keep it in a jar in the fridge and add it to smoothies, or add raisins, dates, vanilla and coconut and roll it into balls… the list is endless!!!
My personal favorite is I make a chia pudding for the week ahead… That way the fridge is ready to go Monday morning!
In a 1 Quart Jar/ I Ltr (64 Fl oz)
1/3 cup of chia seeds
2 tbles spoons of fresh ground flax seeds
Left over nut pulp
Top up with water and a little nut milk.
SHAKE IT – SHAKE IT – SHAKE IT!!!
Serve with nut butter, coconut yogurt and fruit!
Make your own sprinkles for the top… I make a big jar with….
Hemp Seeds
Shredded Coconut
Coconut Flakes
Cacao Nibs
Almond Flakes
Sprouted Seeds
The best ingredient you can add to anything is LOVE, making something for yourself; by yourself is the greatest gift you can offer… Knowing that what you put inside what made just for you connects you to your food and empowers you in LIFE!!!
ENJOY!!! Xxx
Jo Lives in the Hollywood Hills where she is opening a secluded studio…. The Lair, a resting place for wild animals. 
Keep connected with her upcoming magic on Instagram:
Instagram @creativecleansing