Cosmic Pineapple will host a four-date summer residency at Pikes, Ibiza, in September 2016.

Cosmic Pineapple at Pikes, Ibiza Rocks House 
Thursdays… September 1st /8th / 15th / 22nd
4pm – 4am
Cosmic Pineapple at Pikes brings a new concept to Ibiza with four immersive events in September.
Some of the world's most visionary DJs will play specially crafted sets in an intimate setting, as well as intricately planned cosmic and creative activities within the Pikes at Ibiza Rocks House wonderland.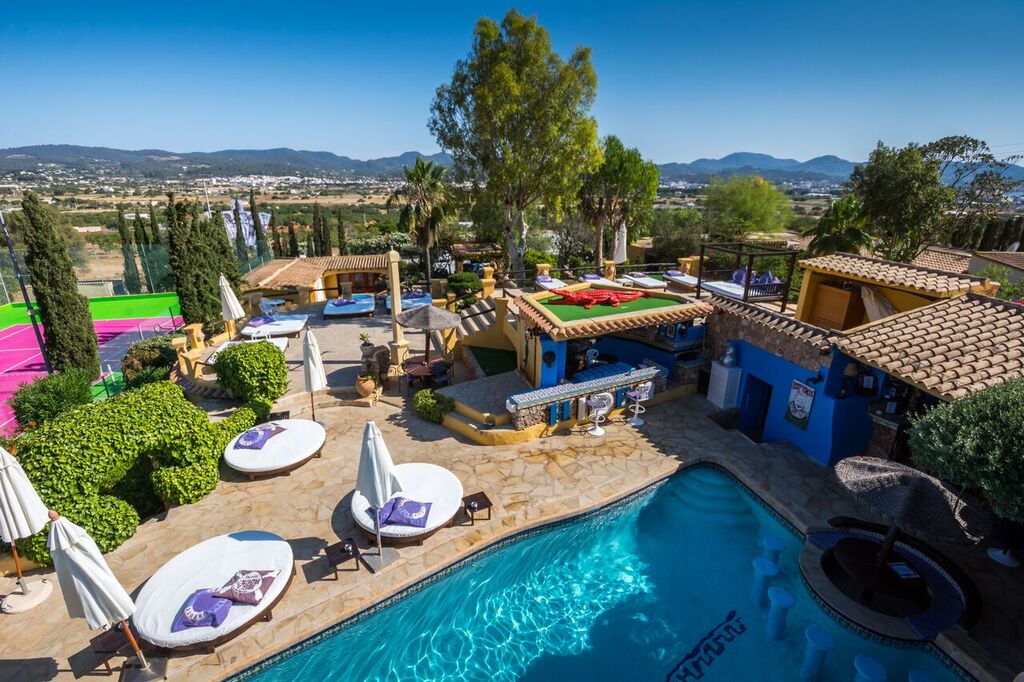 The ethos is celebration, inspiration and cosmic information, fusing the debauched magic and fun of Pikes with creative, higher mind thinking and the energy of dance music.
Utilising all areas of Pikes to create a special and unique experience, Cosmic Pineapple will bring mini festivals of joy to the island for each event. There will be:
A healing area, where a yoga class will be held in the afternoon, alongside energy work, conscious talks, card readings, massage, astrology, nature workshops and much more (4pm – 10pm).
A creativity area, where there will be a variety of workshops for you to explore, learn and create, as well as art and photo installations (4pm – 9pm).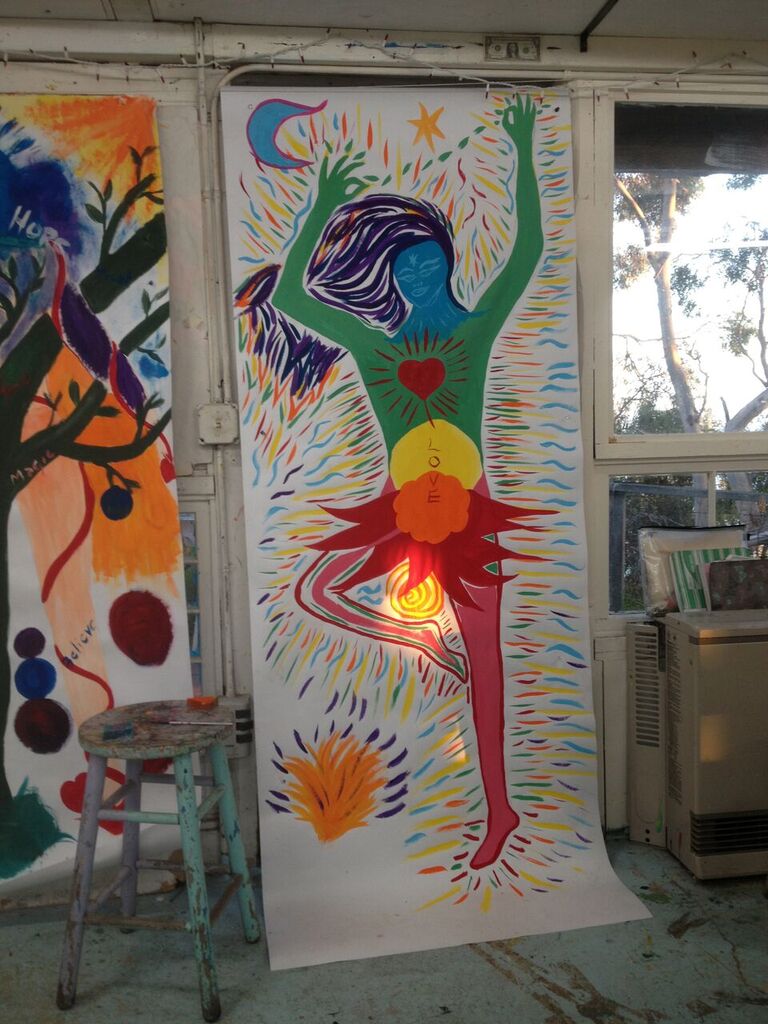 The day-time will be sound-tracked by music around the pool, alongside healthy food and drink options, with Ibiza Superfoods and Pulpd London helping to design special drinks and shots for energy and clarity (4pm – midnight).
An outdoor cinema, showing a selected film after sundown at each event from cinemaparadisoibiza.com.
On the pink tennis courts will be a night market, with Once Upon a Time taking over with stalls from local arts and fashion sellers on the island (6pm – midnight).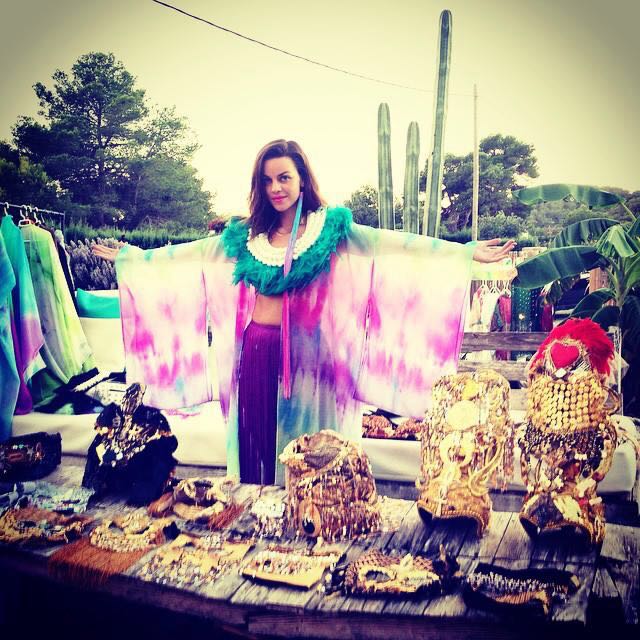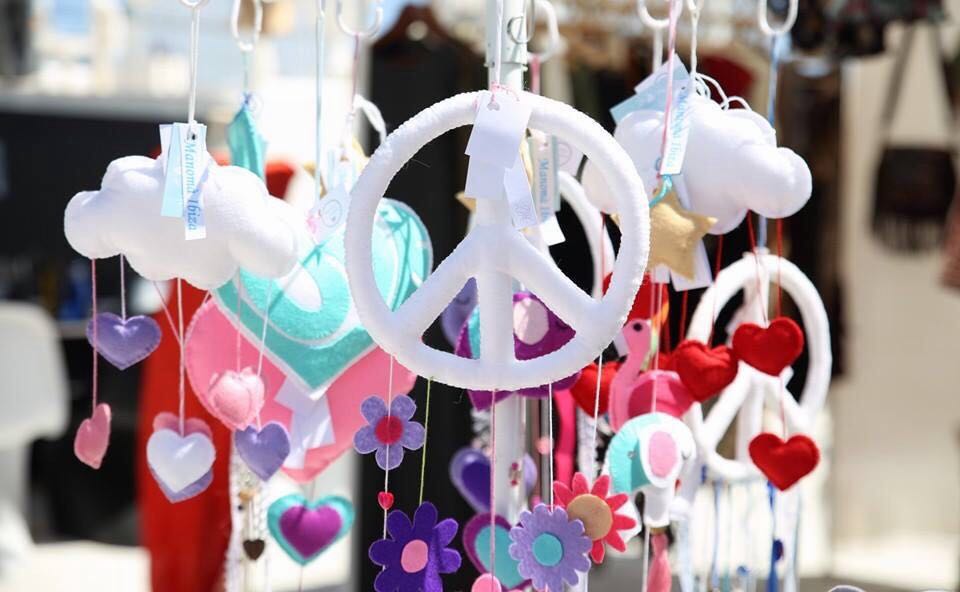 Children are welcome until 10pm to create a special energy of everyone together.
From 10pm it is all about the dance and the electronic music realms, with two intimate rooms – Fez and Freddie's (so called because Freddie Mercury used to stay here) – both perfect dancefloors to get loose and feel the frequencies of the future, as DJs work a little extra special magic… We finish at 4am on the dancefloor – the magic hour between earth sleeping and awake.
The element of surprise will be strong at each event – no big-name DJs will be announced until the day itself. Event curator Kim Booth says:
"I have worked in Ibiza since 2003, promoting parties and music – from LCD Soundsystem albums, to secret villa parties, to Cocoon at Amnesia. I know Ibiza inside out and I see the need for something new on the island, and the potential of what can happen. Cosmic Pineapple will not only have music from some of the best selectors on the planet, but it will also be an imagination fuelled consciously planned creative wonderland for you to explore, learn and enjoy.
Cosmic Pineapple will merge the music and magic side of Ibiza, with some of the island's healers and teachers also coming to share their energy and wisdom. Ibiza doesn't have to be pure escapism, it is the island of transformation, where anything can happen. Cosmic Pineapple is designed to expand awareness, to connect, to create, to feel joy and to experience something you maybe haven't experienced before…
This will be a collective experiment. It is more than a music event. Cosmic Pineapple will be a fusion and meeting of forward thinking creative minds, a synergy of dance and sharing of ideas that help the evolution of humanity and consciousness. It will be a rainbow effect of good vibes."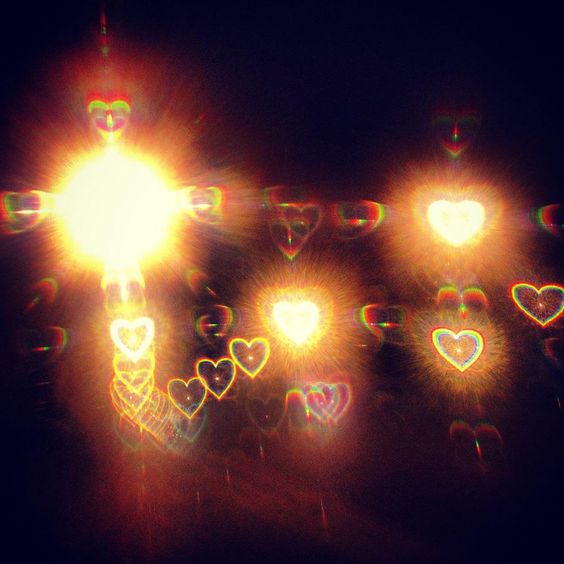 Cosmic Pineapple will inspire and lift energy and vibrations into the new era. A party where everyone is the same and we can all learn from eachother, support eachother, grow and expand our awareness. Music is such a powerful tool for transformation and if we approach 'raving' in a conscious way, the possibilities are many.
The parties will be free with charity donation boxes each week, for selected charities we will be working with, helping to bring awareness of conscious charities so you are celebrating for a good cause. The first charity selected for the opening will be Love Specs: www.lovespecs.org
To have your stall at the Once Upon A Time night market, please contact: onceuponatimeibiza@gmail.com 
To sign up for the parties (capacity is 500) please email cosmic@cosmicpineapple.co.uk stating date and names you would like to attend.
 You can also check the monthly Cosmix from DJs on Mixcloud
Crowdfunder:
For these parties to happen, we need your help! This is a free event… In order to purchase the art supplies and decorations that will elevate the events into the cosmic sphere we are reliant on donations. If you would like to donate cash money, or art supplies and decor please check the crowdfunder: http://www.crowdfunder.co.uk/cosmic-pineapple
Get involved:
We are looking for volunteers each week, if you have expanded imaginations and want to get involved, please email cosmic@cosmicpineapple.co.uk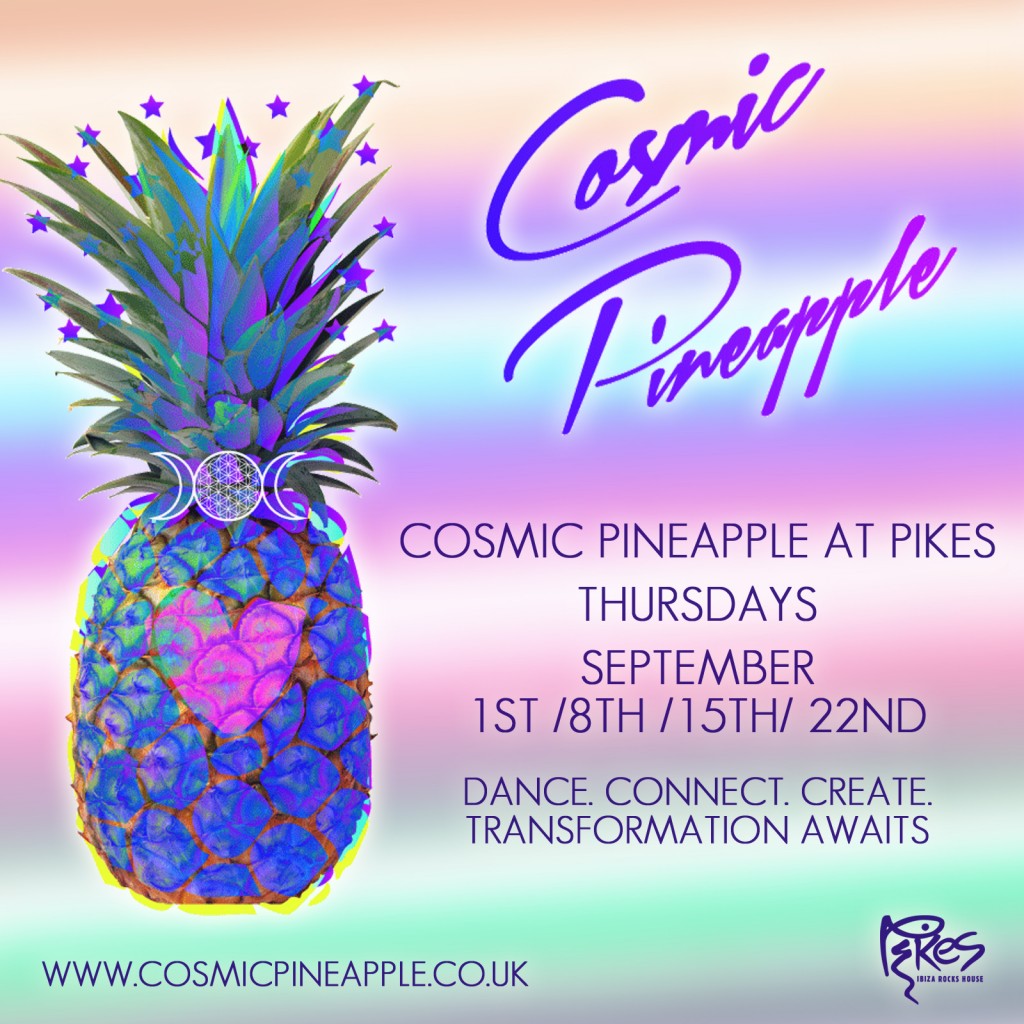 Dance. Connect. Create.
Transformation awaits…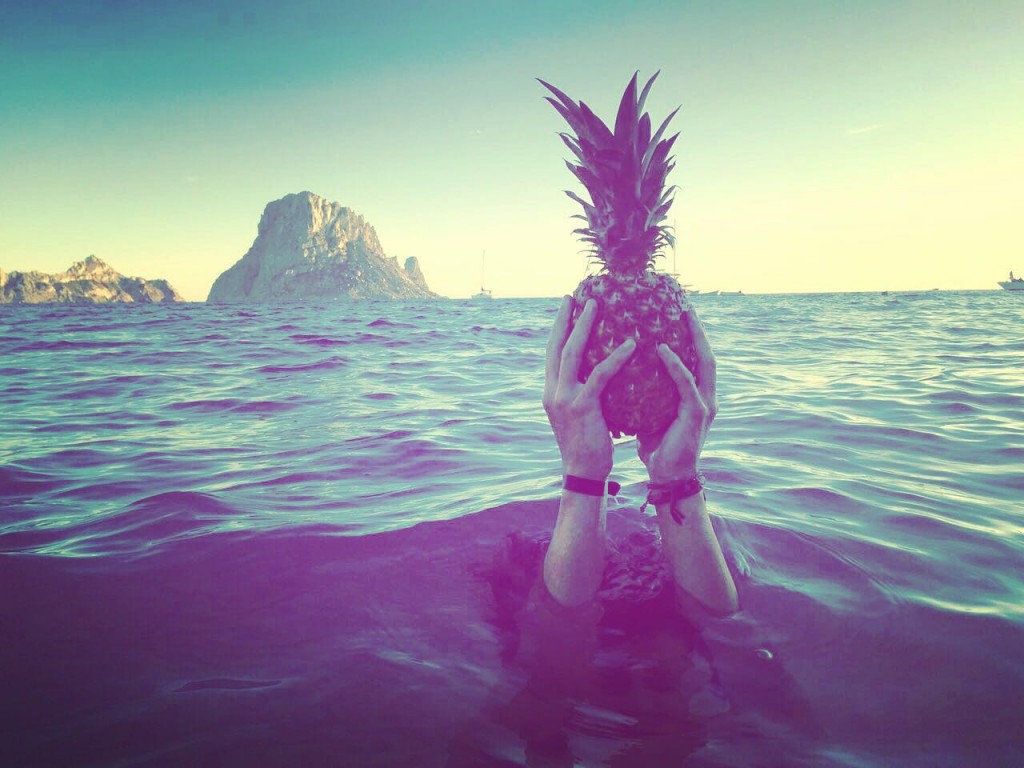 For more information on Ibiza Rocks House, check: www.ibizarockshouse.com