"At a time when the world faces many challenges; when rhetoric of hate and division has found itself centre stage; we believe sharing this simple message has never been more vital. " Choose Love – Help Refugees UK
We all have a choice. To be motivated by fear and animosity, to build walls and turn our backs on the world. Or to nurture the hopeful; to recognise our common future. To choose love. The world can feel broken, but everywhere these cracks are letting in light.
We're under no illusions. We know we face some huge challenges. But if there's one thing we've learned as charity, and as a community, it's that we can all play a part in creating the world we want to see. And choosing love seems like a pretty good place to start.
Help Refugees is now two years old. We never thought we would still be here when we first decided to collect a van full of donations and a thousand pounds and drive them out to Calais. Because of the never-ending support from the general public we have been able to fund over 70 projects across Europe and the Middle East. We are committed to supporting the groups and projects filling gaps and providing essential services and support in a dignified, respectful way.
These projects range from informal education, to infant care, shelter, wifi, phone credit, youth workers, water and sanitation, community centres and everything in between. As winter approaches the level of need is drastically increasing. Helping people to stay warm and well over the winter months means purchasing warm blankets, heating fuel, winter clothes and shoes and insulation. There is also a great need for material donations (blankets, warm clothes etc) and long-term volunteers, willing to commit a few weeks or more in Calais and Greece at the moment.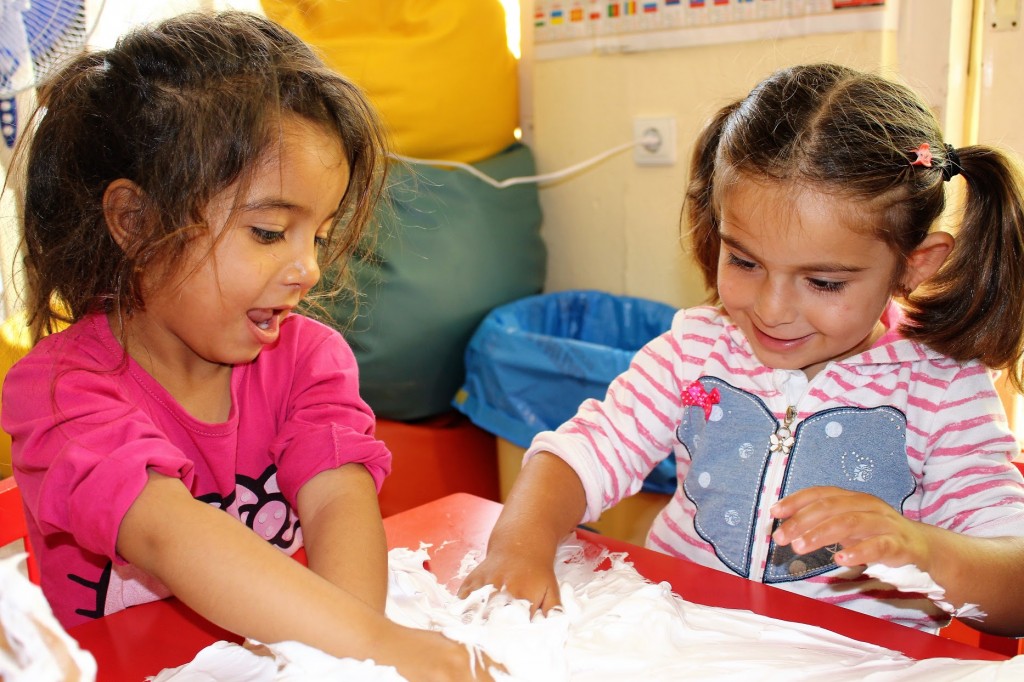 "Help Refugees is one of the unsung heroes of the European refugee crisis, a young grassroots collective that has tried to create a more dynamic form of aid in Calais and Greece, where even seasoned aid workers admit their traditional models have failed." – Patrick Kingsley, The Guardian
Our rigorous, up-to-date needs assessments mean your donations will always go where they're most needed.
If you think you can help by donating funds, time, or physical items please visit our website to find out more. You can also find our iconic Choose Love t-shirts there. This is the time of year that we need your more than ever. The impact of your support is so tangible with 96p in every pound donated going directly to helping the projects on the ground. Every act makes such a difference. We invite you to join us in Choosing Love and join our movement today!
Support and buy your T shirt: https://helprefugees.org.uk/choose-love/
Cosmic Pineapple is proudly supporting Help Refugees UK at Cosmic Pineapple at Pikes on October 4!